Giada De Laurentiis' Childhood Was Not As Easy As You'd Think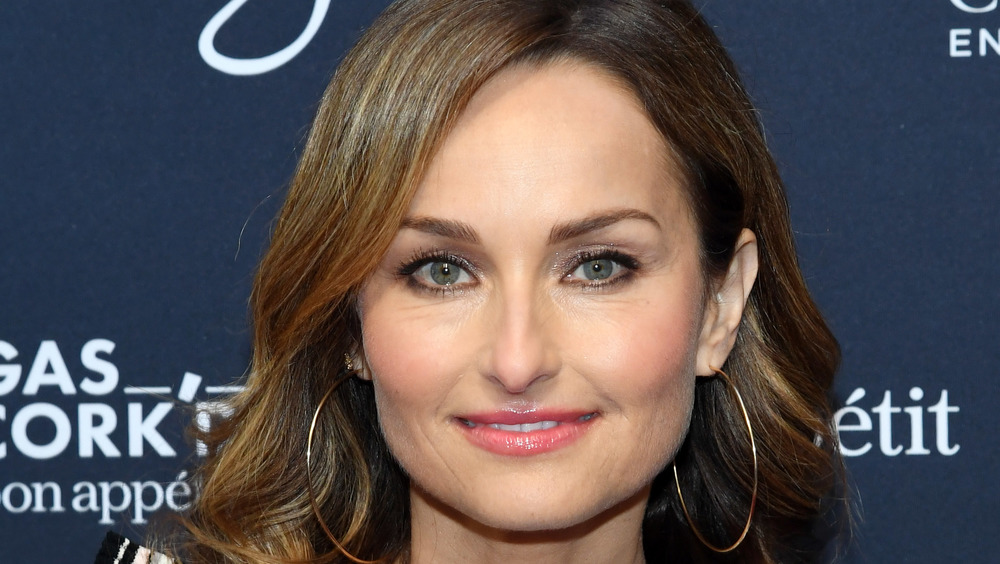 Ethan Miller/Getty Images
Celebrity chef Giada De Laurentiis is a well-respected name in the world of food thanks to her extraordinary culinary skills. The chef has done well for herself over the years, including opening her eatery, Giada in the Cromwell, in Las Vegas — an extraordinary feat because she is the first woman to begin such a venture on the Las Vegas Strip. Of course, De Laurentiis has other achievements to be proud of, such as the fact that she is a much-loved Food Network star who is known for her unique persona and ineffable charm.
The star's journey to her current status has not been straightforward, however. Back in her childhood days, De Laurentiis moved to the United States with her family, something that was a major change for the young De Laurentiis. She had to live through several traumatic experiences, such as bullying in school, and found ways to cope during the traumatic period. The one thing that really helped her make the most of her situation? Cooking. She turned to cooking often to minimize the pain and connect with her classmates through food.
Giada De Laurentiis had to cope with several difficult experiences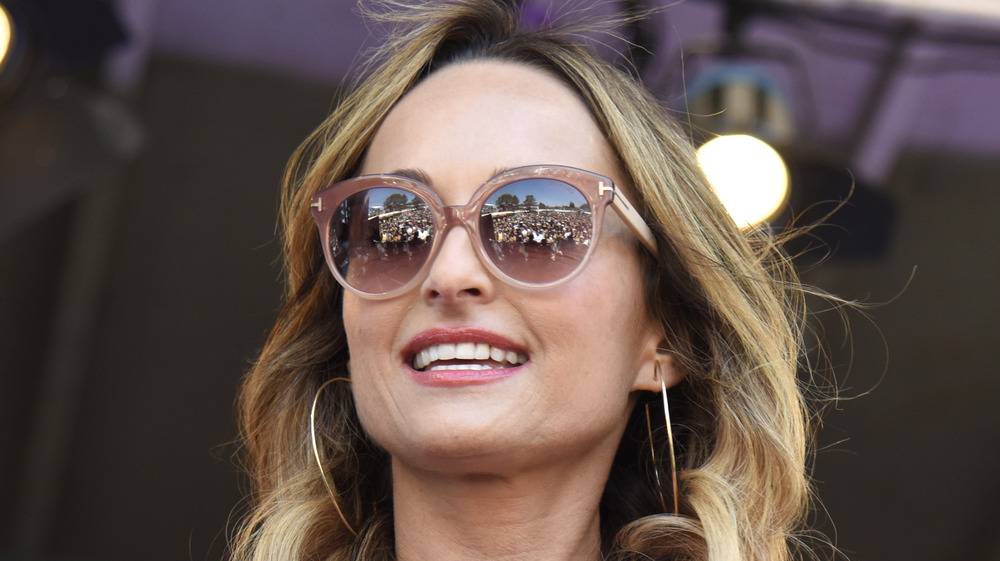 Tim Mosenfelder/Getty Images
Apart from being bullied for her Italian roots and being treated like an outsider among her peers, Giada De Laurentiis also had to make peace with an awkward nickname, "Jabba The Hut," simply because her peers believed that her name was similar to the character's and Star Wars was rather popular back then (via The Chew). Additionally, De Laurentiis had to work hard to impress her peers who judged her for not being very proficient in English. 
De Laurentiis reflected on her rough childhood and explained how it impacted her (via Redbook). She said, "I had a very tough childhood. I came here from Italy in the '70s and didn't speak a word of English, so the kids at school tormented me. Truly, it was horrifying the names they called me, and the teachers never really did a thing to stop it." Luckily, De Laurentiis' passion for food helped her cope during this difficult time, earning her the respect of her classmates and, ultimately, fans worldwide.