Sad News For Fans Of Dairy Queen's Annual Free Cone Day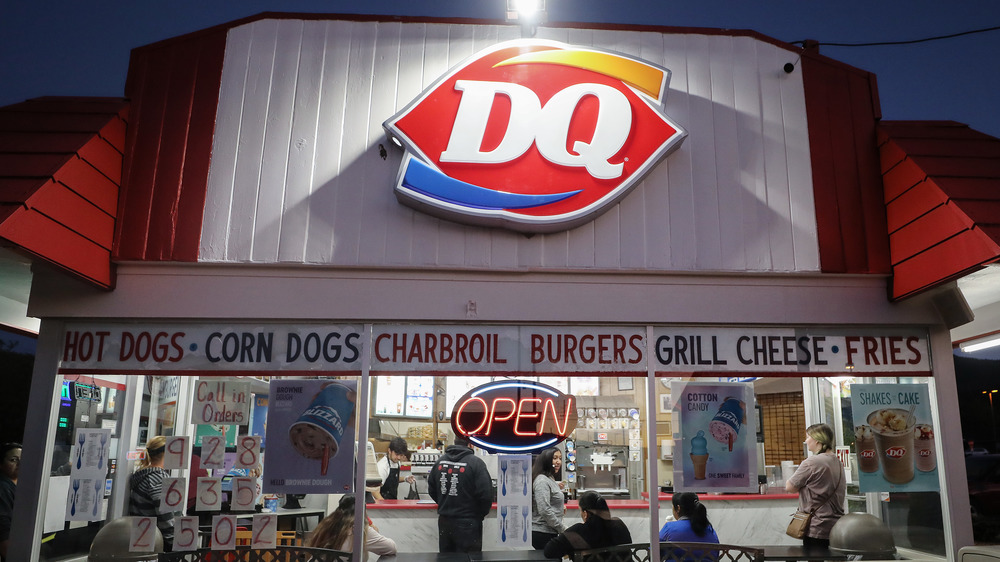 Mario Tama/Getty Images
The ongoing coronavirus pandemic has caused yet another big cancellation: Dairy Queen's Free Cone Day. In the pre-pandemic times, Free Cone Day was an event Dairy Queen held on the first day of spring. "Given the state of COVID-19," they announced on Facebook, "we've made the difficult decision to cancel this year's event with your safety and the safety of our crew members in mind."
Today pointed out that this is the second year in a row that Dairy Queen has had to cancel Free Cone Day, due to the onset of the pandemic in the spring of 2020. Dairy Queen, however, is hopeful that they will be able to return to offering free small vanilla cones in the spring of 2022.
Complaints filled up the comments section of the announcement. Some DQ customers asked why they wouldn't use the drive-thru to facilitate the event, while others suggested that a free treat after months of little to no paychecks would have been nice. The reason why Dairy Queen has made this move, however, is crowd control. Typically, Free Cone Day results in massive lines as everyone attempts to prey upon the freebie. This is bad both in terms of spreading the virus as well as straining the drive-thru infrastructure that is already slowed due to precautions against the virus. 
Fortunately, the free ice cream is the only thing that is canceled. So, if you still crave a Dairy Queen treat, you can still order one. You'll just have to pay. 
Dairy Queen isn't the only chain to cancel a freebie day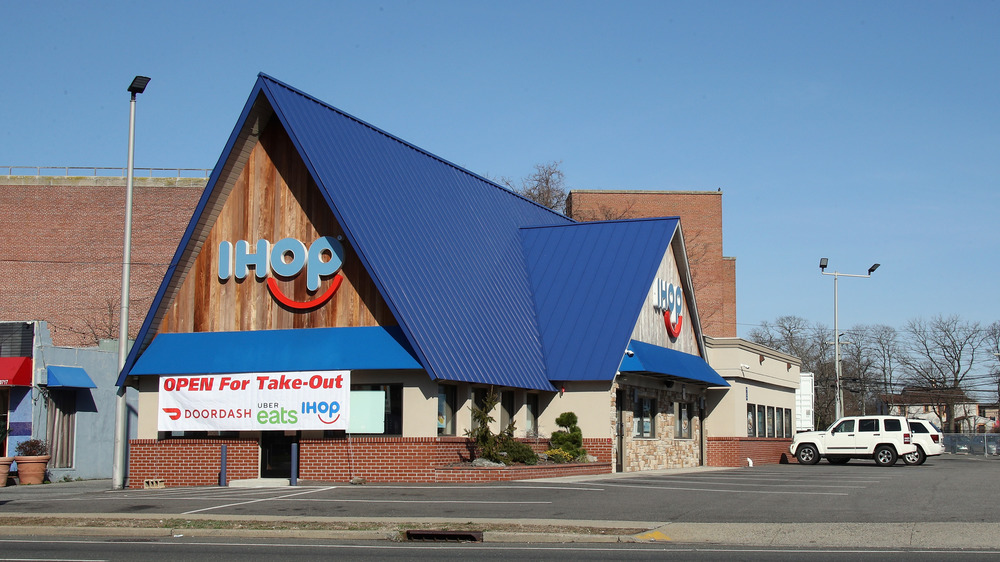 Bruce Bennett/Getty Images
Of course, Dairy Queen is not the only brand forced by events to cancel its free food festivities. IHOP, as Thrillist reported last week, canceled its free pancake day for similar reasons. However, if you sign up for MyHop rewards, IHOP's rewards program, you will receive a coupon for a free short stack of buttermilk pancakes to use in April. This, hopefully, would ensure that people get the benefits of the promotion over a spaced time frame, allowing the store to operate and the pandemic to not spread.
Similarly, in July 2020, USA Today noted that though 7-Eleven had to cancel its annual Free Slurpee day that celebrates the brand's founding, they still managed to digitally distribute coupons for a free medium-sized Slurpee. "The personalized offer is redeemable the entire month of July, allowing customers the opportunity to treat themselves when it's convenient for them, while helping us practice physical distancing in stores," they explained.
With examples like these, the complaints that Dairy Queen simply canceled their annual Free Cone Day take on a more understandable dimension, if still a tad emotional. Certainly, the company should put the health of its workers and the public first, but they also lost PR ground to competitors by not being more flexible in their cancellation.