J. Kenji López-Alt's Secret Method For Perfect French Bread Pizza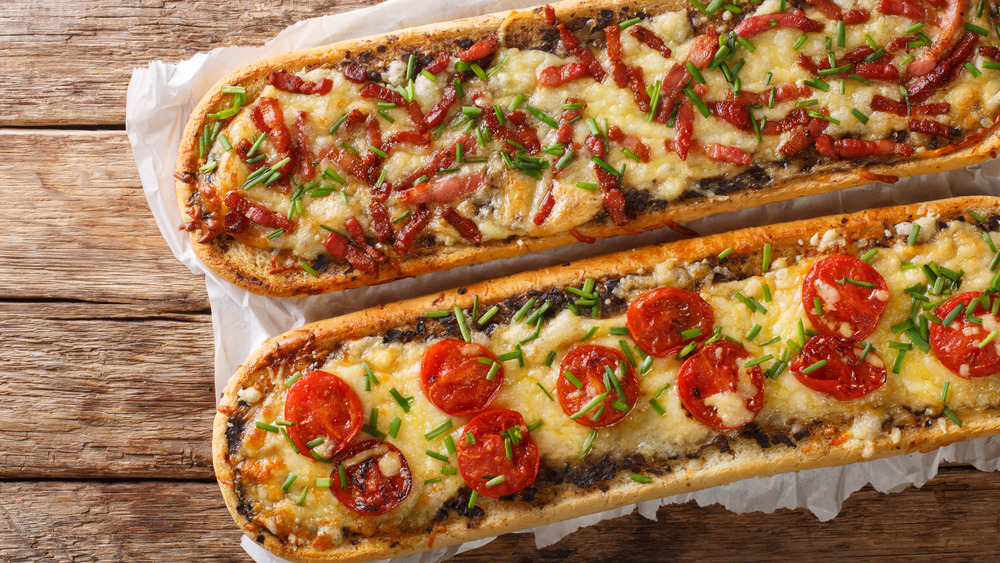 Shutterstock
If you're unfamiliar with chef and food writer J. Kenji López-Alt's YouTube channel, it's about time to clock in a few minutes (or hours) of his wholesome content. He blesses viewers with step-by-step directions to dishes of all kinds, including his "late night" snacks and sometimes full-blown meals perfect for when the cravings hit. What's more, López-Alt records a majority of his cooking tutorials using a GoPro strapped to his head, which helps viewers pick up on every little tip and trick as he quickly moves along.
In his video tutorial on how to make better French bread pizza, López-Alt walks you through his more than 10-minute long process, beginning with his secret to whipping up the best and crispiest pizza every single time (via YouTube). According to Serious Eats, López-Alt recommends a softer bread rather than a hard baguette. After cutting the French bread in half and laying both pieces onto a small non-stick baking sheet, he presses an identically-sized baking sheet on top of both of the pieces. By flattening the bread with a good amount of weight, and to approximately two-thirds of its original height, J. Kenji López-Alt explains that the pizza won't end up soggy.  
J. Kenji López-Alt recommends baking your French bread pizza with cheese first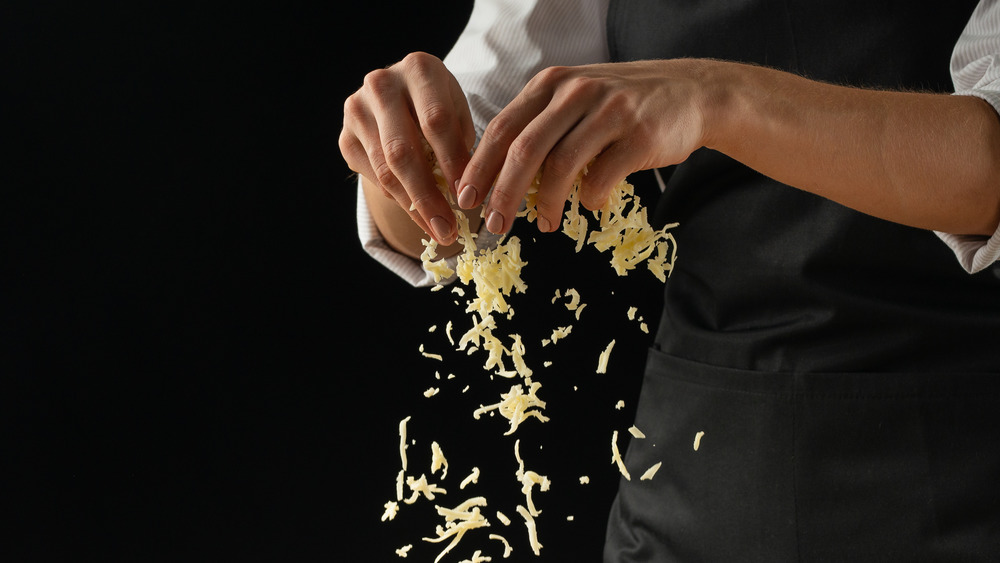 Shutterstock
Once packed down, López-Alt smothers the bread with a heated mixture of butter, extra virgin olive oil, dried oregano, red pepper flakes, and chopped garlic, saving half the cooked mixture for later. That's when his next secret method comes into play. He adds a "protective layer" of pre-shredded mozzarella and Monterey Jack cheese to the bread and pops the pieces into the oven for five minutes. This prevents the sauce from soaking into the bread, which again, could result in a soggy pizza.   
From there, it's safe to add tomato sauce, and suddenly, the French bread is starting to look like a French bread pizza. After spreading a combination of sauce with the other half of the garlic mixture, he adds another layer of shredded cheese and for toppings, pickled jalapeños and mini store-bought pepperoni slices. The pizza then pops in the oven and is finally complete once López-Alt sprinkles on fresh parsley and grated Pecorino Romano cheese.
And there you have it — the perfect French bread pizza. With these helpful hints, you're sure to enjoy the crispiest and cheesiest homemade pizza with only a few simple steps. Thanks, J. Kenji!