Only 16% Of People Say This Is Their Go-To Fast Food Restaurant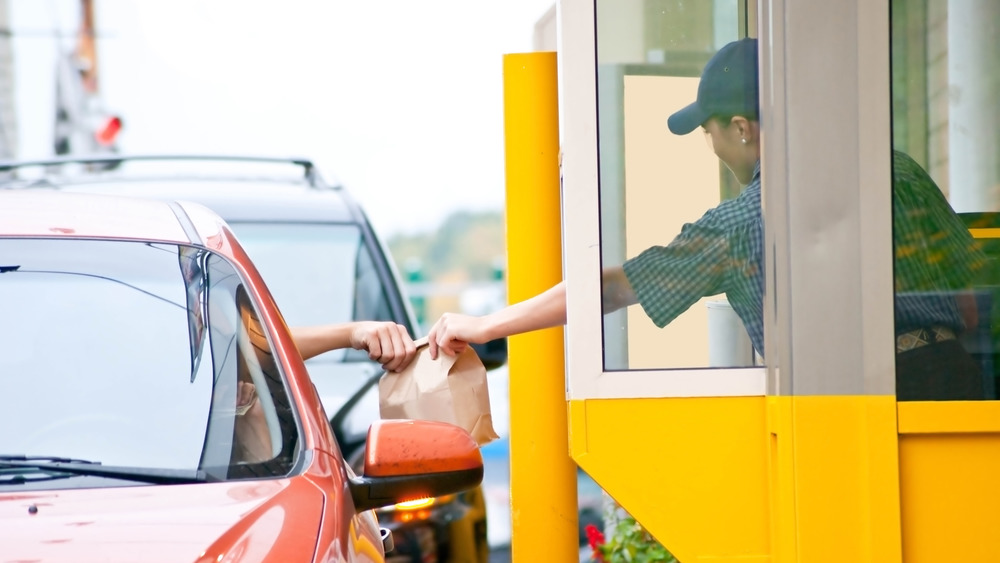 Shutterstock
After a busy day or when you just don't feel like cooking and you need a meal fast, there's a good chance you probably stop by your favorite fast-food chain. You know what the options are and what you like best. Plus, it's usually a total steal with such low prices for a whole meal, and that's hard to beat. But what other people consider to be their favorite fast-food restaurant — and least favorite — might surprise you.
Mashed recently completed a survey to find out just which fast food joints have the hearts of readers, and the results were surprising. The survey listed Wendy's, McDonald's, Taco Bell, and a category listed as 'Other' as the options. There were a total of 48,000 people who responded worldwide, and there was a clear winner. Apparently, a whopping 43 percent of people opted for the home of the Big Mac. That means 20,640 people voted for McDonald's as their favorite, and the runners-up didn't rank nearly as close.
The rest of the fast food restaurant go-to rankings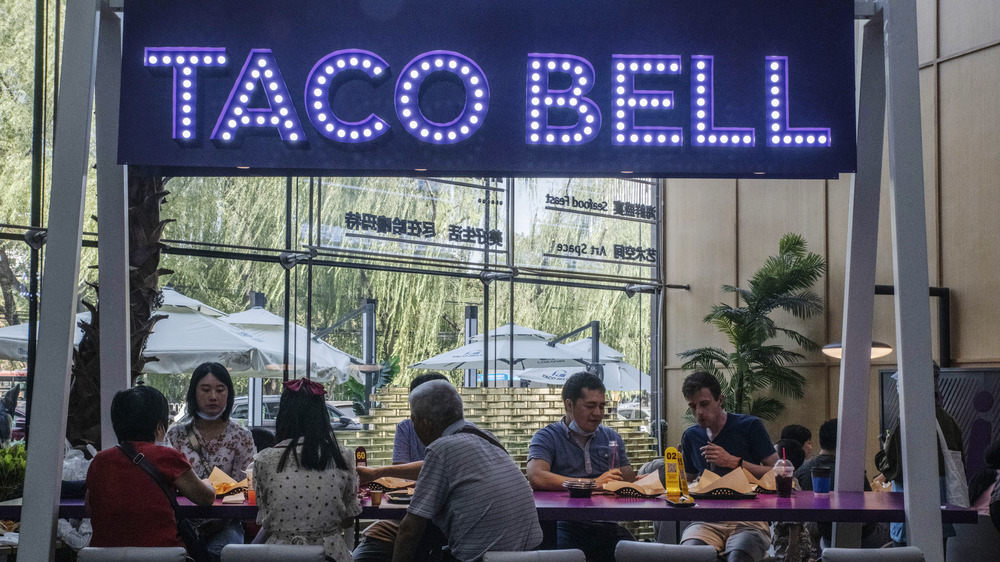 Bloomberg/Getty Images
In second place, the 'Other' category gained 23 percent of votes (11,040 in total). Many people said they'd go for Chick-fil-A, Burger King, Arby's, Jack in the Box, and Five Guys instead of the listed options. Some mentioned Raising Cane's, Krystal, Steak n' Shake, and In-N-Out Burger as other picks.
Wendy's came in third place with a narrow margin, receiving 8,640 votes, which was 18 percent of the total. Some fans reiterated in the comments that they were Wendy's fans, though the results show that McDonald's is clearly the winner when it comes to a fast and easy meal.
The most surprising answer of all, however, might have been the last-place pick. Taco Bell only received 16 percent of the vote from 7,680 people. While it's a small fraction of the vote, the chain seems to be working hard to win customers over again. One commenter said that the chain had removed all of their best items from the menu. 
However, in a press release received by Mashed, Taco Bell is adding a crispy chicken sandwich taco for just $2.49 as well as a $5 create your own cravings box that includes specialty menu items, appetizers, sides, and a medium drink. Between the new additions, it just might be enough to win back the favor of customers.