Read This Before Buying Another Bottle Of Yellow Tail Wine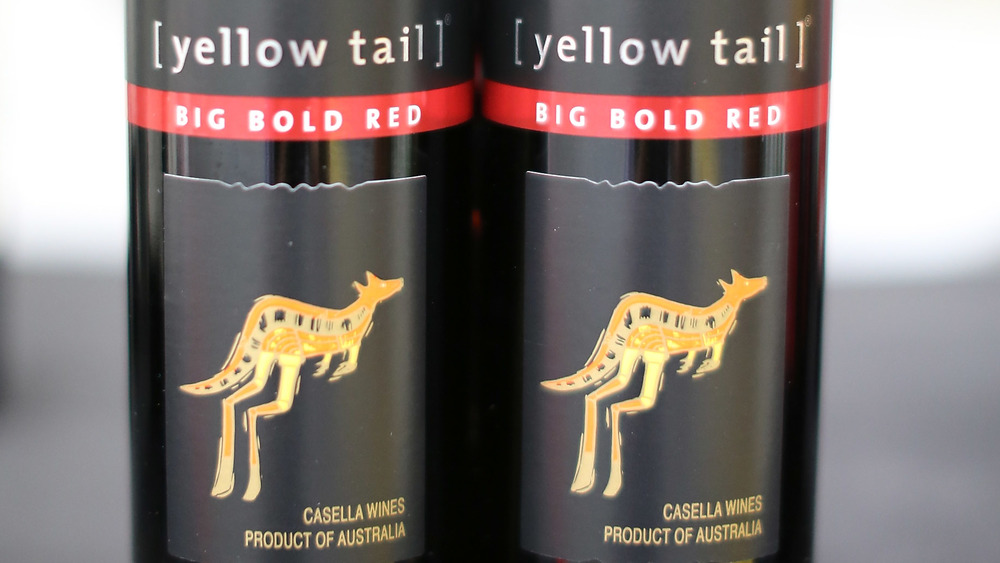 Neilson Barnard/Getty Images
From the grape vines planted in the soil to the silky elixir that is poured into a bottle, there is no denying that wine is something special. According to Toptal, global wine consumption is set to rise to about 281 million cases by 2022, worth about $32.9 billion. With such high margins for profit in countries like Portugal, Italy, Australia, the United States, and the United Kingdom, it's no surprise that people would want to get in on the wine selling pie. 
Walking down your local supermarket's wine aisle now feels like a trip into wine country due to the large variety of wines now on offer. Yellow Tail, an Australian wine brand first started in 2001, is a grocery and liquor store staple known for their cheap and yet still tasty offerings (via Vinepair). But with so many options available to consumers, one must be careful, as one cautious wine shopper in Birmingham, England found out. According to Food & Wine, back in November, the customer became seriously concerned when they discovered that three of six bottles of Yellow Tail wine they had purchased seemed distinctly different.
British officials found 41 bottles of counterfeit Yellow Tail wine on store shelves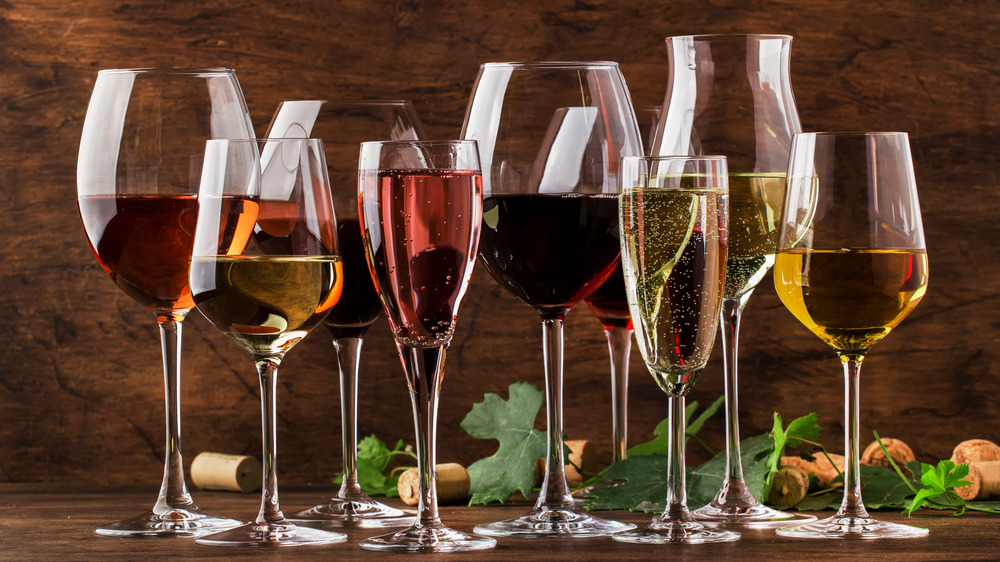 Shutterstock
A Birmingham Live report cites that officials found a total of 41 fake bottles of the popular Australian brand at a local grocer in the town of Walmley in Sutton Coldfield, Birmingham, England. According to the report, upon finding the counterfeit wine bottles, the customer reached out to local members of the Trading Standards committee to report that three of the six bottles they purchased "had different color liquid inside and did not taste the same as the others." 
Upon receiving the report, the Trading Standards members alerted the local Birmingham City Council after having visited the local grocer and confiscated bottles of Pinot Grigio, Cabernet Sauvignon, Merlot, and Shiraz all marked Yellow Tail wine. The Trading Standards committee's investigation concluded that the counterfeit wine seemed to be part of a larger scaled operation with ties to crime rings. While the fake wine was deemed safe to drink, another Birmingham Live report states that the local KVK Supermarket where they were found had its liquor license revoked. As Food & Wine noted, because the counterfeit Yellow Tail was sold at multiple grocery stores, shoppers should be on alert for fake bottles.