The Surprising Thing Food Network Host Valerie Bertinelli Said She's Been Shamed For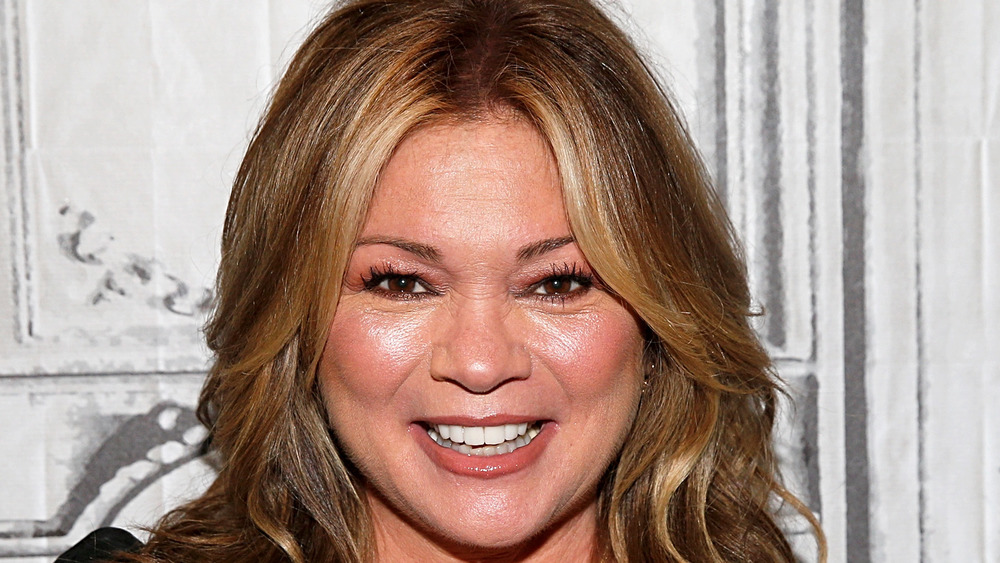 Dominik Bindl/Getty Images
What's not to love about actress, television personality, and unapologetic foodie Valerie Bertinelli? The eternally chipper host of Valerie's Home Kitchen and co-host with Duff Goldman of Kids Baking Championship, among others, has been in show business since the tender age of 15, making her small screen debut on Norman Lear's iconic One Day At A Time (via IMDb). Quickly winning over fans and colleagues with her adorable smile and her significant comic acting chops, Bertinelli soon branched out to film and by age 21, became the wife of a rock star. That rock star was, of course, fabled rock guitarist Eddie Van Halen of the classic rock band Van Halen. 
Together, the couple raised their beloved only child, Wolfgang Van Halen, and shared homes in the Hollywood Hills and Malibu. Although the two separated in 2001 and finalized their divorce in 2007, the good days of their marriage lasted — count it — 20 years (via People). So when Eddie Van Halen passed away in October 2020 after a long battle with tongue cancer, she grieved deeply and continues to do so. But apparently, that's not okay in some people's books. On a recent TODAY show appearance, Bertinelli took many by surprise when she candidly shared that she's been shamed for her grief over Van Halen's death. 
Valerie Bertinelli has been shamed for grieving her ex-husband's passing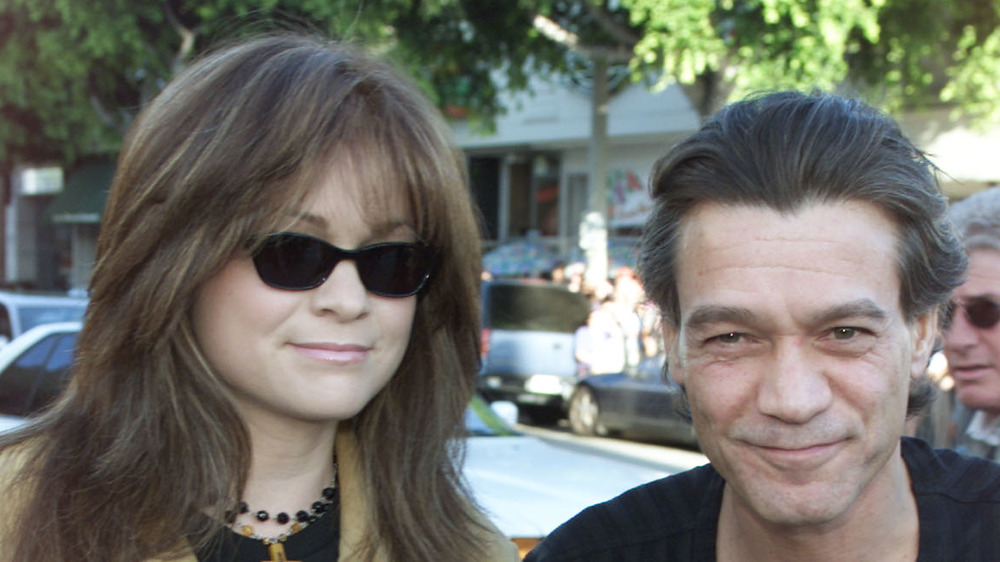 Kevin Winter/Getty Images
Whenever Valerie Bertinelli appears on set, "it's like the lights go on in the studio," Hoda Kotb gushed as Bertinelli appeared onscreen to tape a recent TODAY segment in which she demonstrated how to bake a Lent-appropriate asparagus and goat cheese tart. While Bertinelli's ever-present smile was, indeed, ever-present, there was a sadness in her eyes that didn't escape notice by seasoned journalists, Kotbe and Jenna Bush Hager. Indeed, when Hager brought up the October 2020 passing of Bertinelli's ex-husband Eddie Van Halen, Bertinelli opened up about a surprising topic: grief shaming.
Grief shaming refers to questioning someone's grief, suggesting the grieving person is somehow not entitled to it, according to SpeakingGrief.org. Apparently, Bertinelli, who has spoken openly about her "complicated grief" over the death of her former husband (via Instagram), has been experiencing backlash. (What?!) 
However, as Bertinelli pointed out, divorce didn't end the love between herself and Van Halen; it merely transformed it. "He was a huge part of my life," Bertinelli explained. "I knew the man for 40 years....He's the father of my son...I'm allowed to miss him," she said. As Psychology Today puts it, everyone must mourn at their own pace, and complicated or not, one's grief is theirs to experience in their way. While it's surprising and unfortunate that she has been made to feel compelled to defend her grief, we offer sincere kudos (along with our condolences) to Bertinelli.