The Documentary Series That Made Gordon Ramsay A TV Star
Ethan Miller/Getty Images
Whether you're talking about food or fame, celebrity chef Gordon Ramsay is a star. Known for his unapologetic attitude and incredible cooking skills, the chef is a force to reckon with in the culinary world. Ramsay has many things to be proud of. For example, according to Mental Floss, he owns over 30 eateries across the world and has many Michelin stars to his name. And they're well-earned. 
He is a fan of hard work and doesn't mind putting in extra hours to make sure that he is never compromising on quality (via Buzzfeed). He said in a Reddit AMA, "I work incredibly hard. I have about three to four hours a day off and I work my freakin' a** off because I get so excited with projects!" One of the things that worked in his favor? His television career.
Ramsay's name is linked to popular TV shows such as Hell's Kitchen, Kitchen Nightmares, and MasterChef. But did you know that there was one particular documentary series that worked wonders for his reputation and helped him become a mainstay on television? 
Ramsay's fame boils over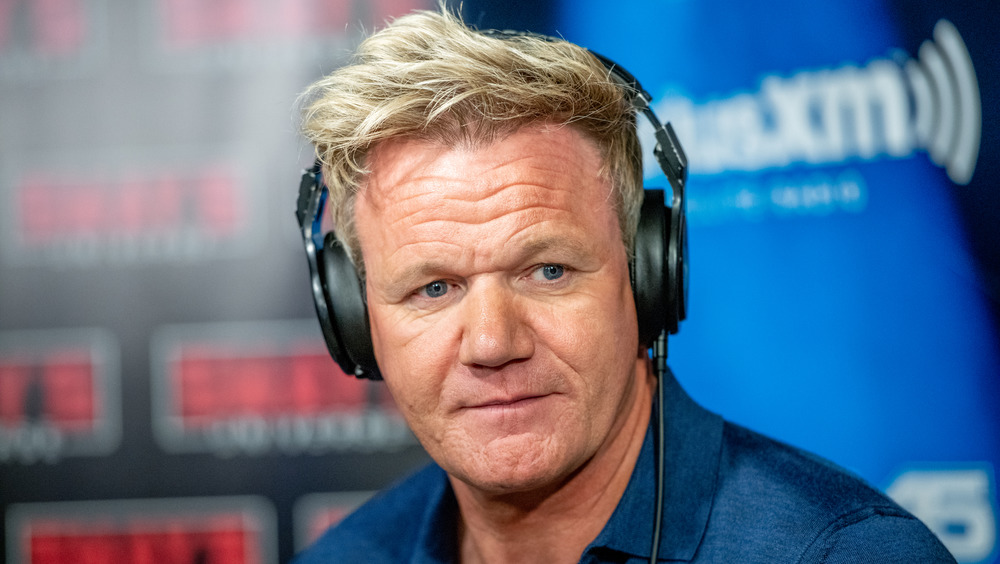 Roy Rochlin/Getty Images
Back in 1999, a relatively unknown Ramsay was a part of a documentary project called Boiling Point. As per IMDb, Ramsay's Boiling Point offered a closer look at Ramsay's work as he focused on launching a new eatery on the show. It had five episodes and was shot in the U.K. and France.
Some of Ramsay's fans were impressed with the documentary. A Redditor wrote, "Highly recommend. You can feel the stress seeping through this doc." A different poster on Reddit said, "This was amazing to watch. It really gives a good insight to him and for people to see how Gordon focused on his career goals." They added that the documentary offered unique insights into Ramsay's drive to succeed and stand out in a tough industry. However, a less enthused viewer criticized the chef's "bully behavior."
As far as Ramsay's career is concerned, things only looked up for the chef after this early TV gig. Ramsay found himself working on a dazzling number of shows. His IMDb profile is remarkable with 171 credits as of this writing.