The Strange TV Rule Giada De Laurentiis Follows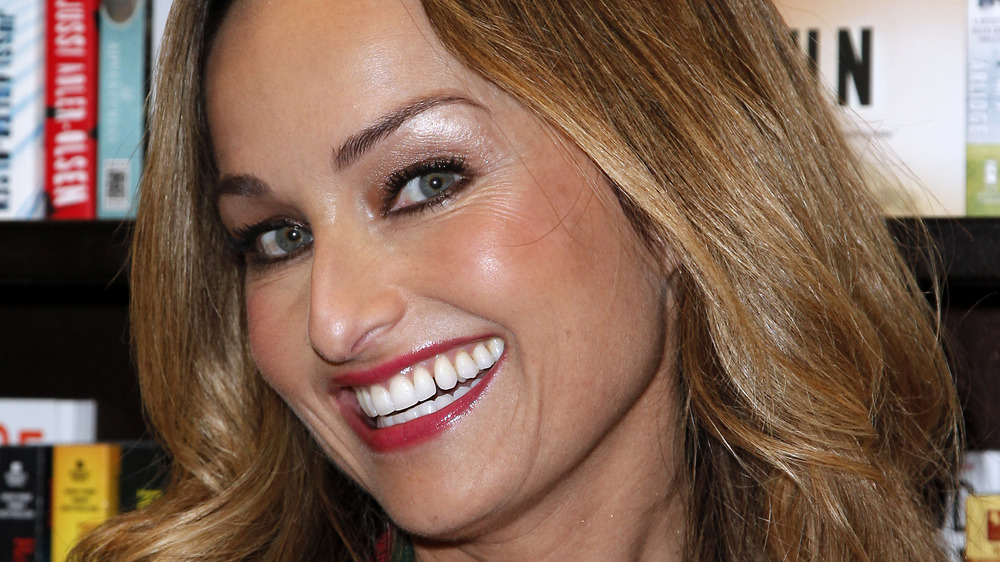 Tibrina Hobson/Getty Images
Culinary superstar Giada De Laurentiis is no stranger to the world of food, especially food explored through the medium of television. Famous for her appearances on Food Network, including her popular show, Everyday Italian, the chef discovered her love for cooking when she was in college and decided to switch careers. According to Delish, the chef initially studied anthropology at the University of California at Los Angeles — she graduated in 1996 — but later ended up exploring a career as a chef and joined the reputed chef's school Le Cordon Bleu in Paris.
And in the long term, that was probably a very good decision. De Laurentiis is now a well-known and respected chef admired by scores of fans. Here's an interesting tidbit: she won a Grammy Award for her work on Everyday Italian in 2008 and has been nominated four times for the award in the past (via Popsugar). But we all have our quirks, and she's no exception, especially when it comes to her television appearances. Here's the full lowdown.
She works hard to maintain her smile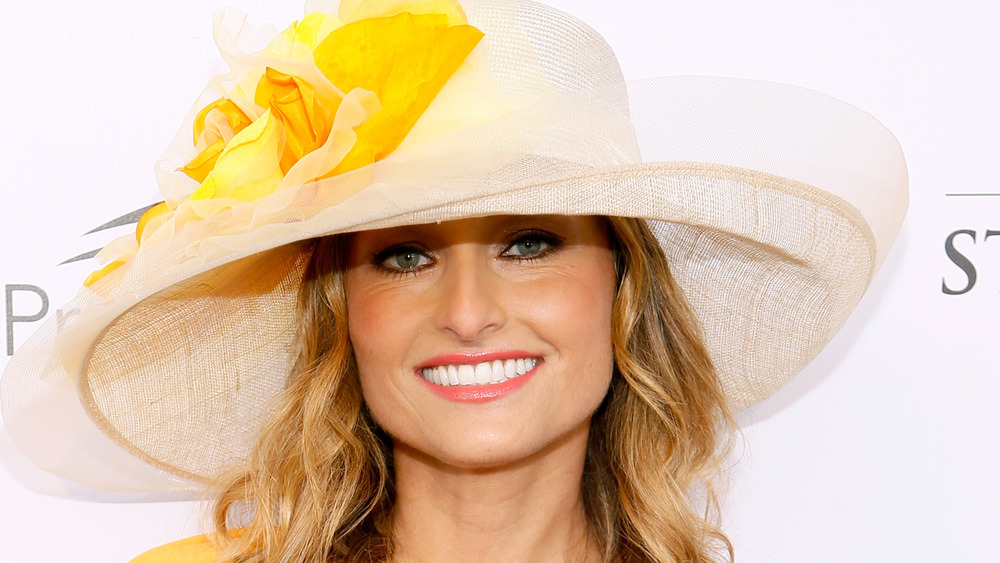 Paul Morigi/Getty Images
When De Laurentiis was preparing herself for her television career, she picked up a few skills along the way. As reported by Delish, one of her producers, Irene Wong, wanted De Laurentiis to smile, no matter what she was doing on the show, and look chirpy. (After all, Annie taught us that you're never fully dressed without a smile, right?) 
Yes, even when she was sampling food, she was asked to do it with a huge smile on her face. De Laurentiis took that advice rather seriously and follows it to this very day. This means that she's always trying to make sure that her teeth are in perfect condition, even to the point of having teeth whitener inside her refrigerator. Why? Well, it lasts for a longer period when it's popped into the fridge. She told Bon Appétit, "My dentist told me they [teeth whiteners] can lose their potency with the fluctuations in room temperatures." Who would've guessed?