This Is How Much It Costs To Open A Which Wich Franchise
If you're old enough, you may remember seeing a unique sandwich shop by the name of Which Wich Superior Sandwiches pop up throughout the early 2000s. If you don't happen to have a little tenure under your belt though, chances are you've still seen at least one location of the popular sandwich shop in your city. Regardless of how you remember it, the shop, which The Dallas Morning News notes as being founded by husband-wife duo Jeff and Courtney Sinelli in 2003, has probably piqued your interest when you've strolled by. Hopefully, it interested you enough to actually stroll in.
For those of you that have had one of the great sandwiches that the official Which Wich site says "has the power to make any day better," getting in on a piece of the action may have crossed your mind as you were chomping down on your favorite choice. And with Fortune noting that the company's "2016 revenue was $217 million," it would make sense to want to own your own location. Though there's seemingly plenty of money that can be made by franchising your own Which Wich location (the company reportedly brought in over $200 million the following year, too), don't think that it'll come at a cheap price.
Opening your own Which Wich franchise may be a dream come true, but Entrepreneur reveals that you'll need at least $30,000 for your initial franchise fee—which is the fee that you'll need to join the franchisor's system.
You'll have to have a decent amount of money if you want to lock in your own location.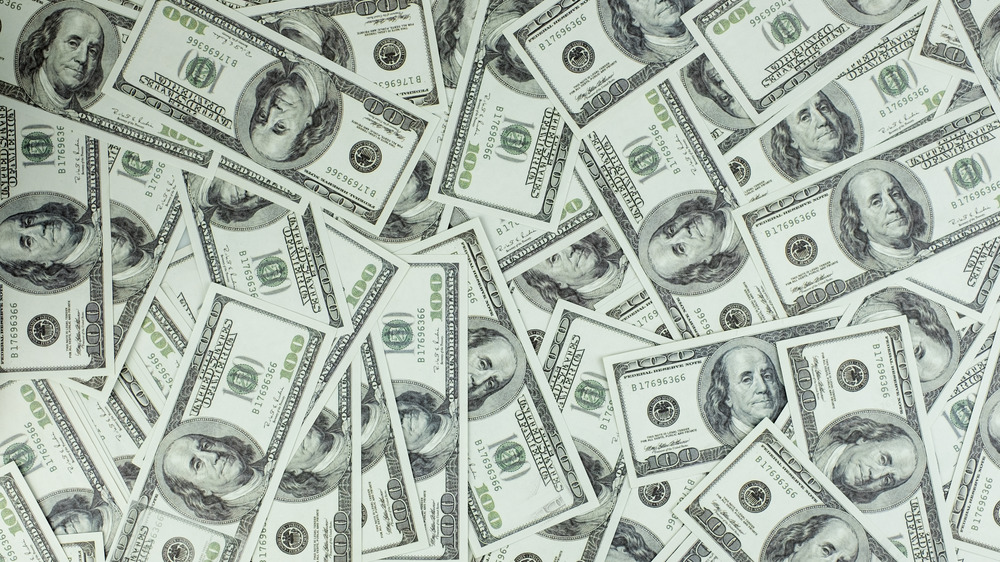 Shutterstock
While Entrepreneur estimates that your initial investment could range anywhere between $175,500 to $480,250, the official Which Wich Franchising site breaks down what those costs would consist of. Your initial investment includes thousands spent on a potential deposit for a second location, your application and document preparation fees, a fee for site selection if you need assistance, the first month's rent and security deposit, store design consulting services, computer hardware, and software, initial inventory, professional services, advertising expenses for your opening, and insurance. And while those fees can range from a mere $18,500 to almost $100,000, the largest amount of money is shoveled out for things like leasehold improvements ($35,000 to $200,000) and furniture, signage, and fixings—which can range anywhere from a whopping $87,500 to $125,000.
If that isn't enough to make your stomach turn, franchisees should also account for an additional $10,000 to $40,000 for the "working capital for the first three months your restaurant is open." So what does this all add up to be? Well, if you're looking to spend the least amount possible, you can still end up shoveling out over $181,000 to get your business up and running. And, if you're rolling in dough (no pun intended) and want to make the location a showstopper, you're looking at a spend of about $480,250. So basically, you better start saving now!