Everything You Need To Know About Sonic's New Oreo Cookie Dough Ice Cream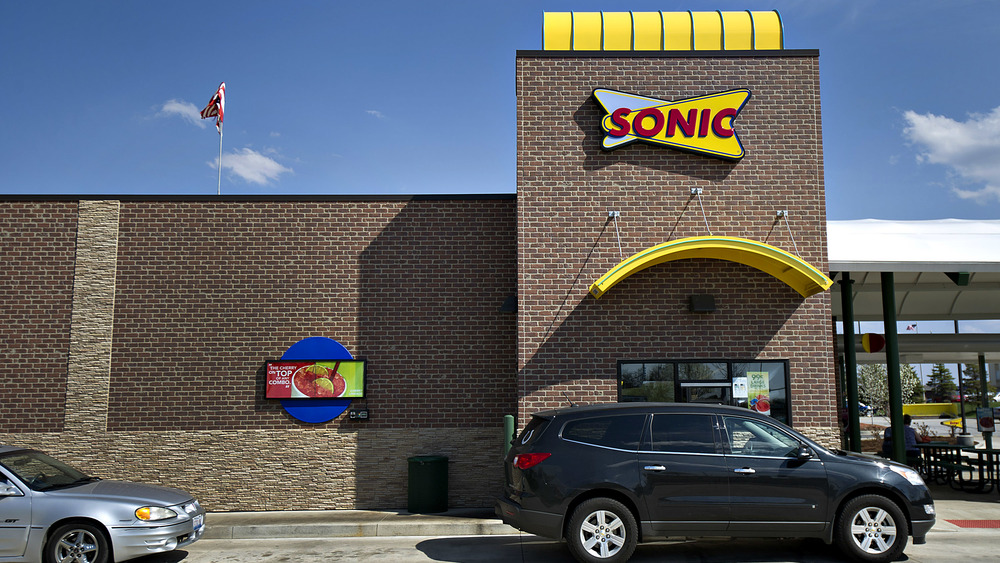 Bloomberg/Getty Images
Although it still may not feel like it yet in many parts of the country, spring is slowly getting ready to make its return. On March 20th, spring will officially begin, bringing with it sunshine, flowers, and warmer days. Many of us are eagerly looking forward to spring's return, and it looks like Sonic Drive-In is among those who can't wait for the pleasant weather to come back. In anticipation of the upcoming season, the fast food chain is expanding its ice cream menu to include the new Oreo Big Scoop Cookie Dough Blast and Oreo Big Scoop Cookie Dough Sundae. 
The new Oreo Big Scoop Cookie Dough Blast features Sonic's rich, creamy ice cream, blended with delicious bits of chocolate chip cookie dough and pieces of Oreo cookie. If that weren't decadent enough, each blast is topped with a scoop of edible cookie dough that contains sprinkles of chocolate chips and Oreo cookie bits inside, and sprinkled with a final serving of even more cookie dough bites, per the Digital Journal.
Sonic's new Oreo Big Scoop Cookie Dough treats will be available until May 2nd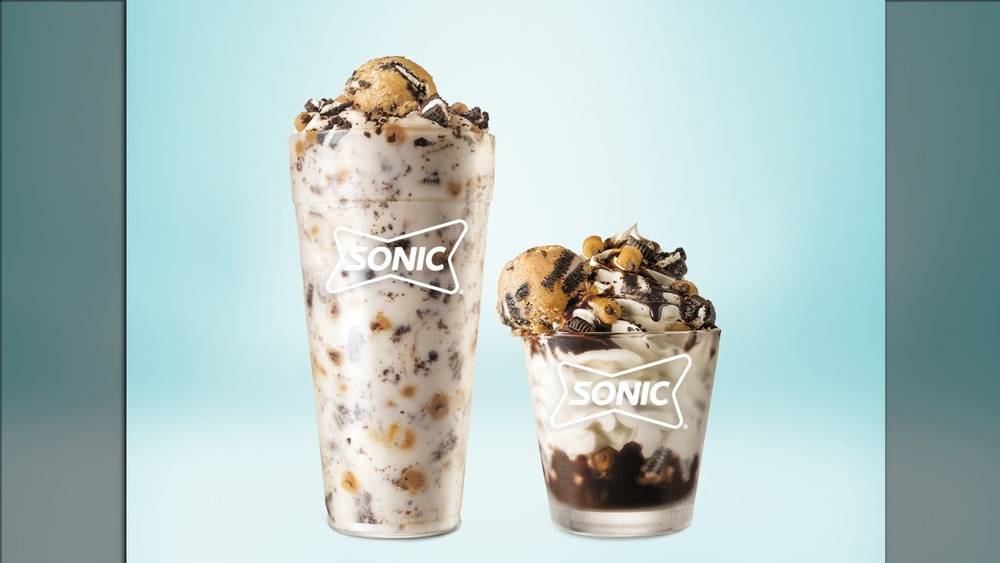 Sonic
According to Chew Boom, the Oreo Big Scoop Cookie Dough Sundae sells for $2.99 and contains many of the same ingredients, including Sonic's creamy ice cream, which is layered with cookie dough bites and Oreo cookie pieces. The sundae is then drizzled with hot fudge before the scoop of Oreo-and-chocolate-chip-filled edible cookie dough is added for the final touch.
Scott Uehlein, Sonic's vice president of product innovation and development, said in a press release, via BusinessWire, "the OREO Big Scoop Cookie Dough Blast and Sundae take irresistibility to a whole new level. They have all the mouthwatering flavors anyone with a sweet tooth could ever wish for — an overload of chewy edible cookie dough, delicious chocolate chips, and of course, iconic OREO cookie pieces. Why limit yourself when you can have your cookie dough and eat it, too?"
While spring may still be a few weeks away, these ice cream treats are available at participating Sonic locations now. Per Chew Boom, they will be on the menu until May 2nd, so don't hesitate to grab your Oreo Big Scoop Cookie Dough treats while supplies last.