What Makes Martha Stewart's Creamy Lemon Chicken Recipe So Easy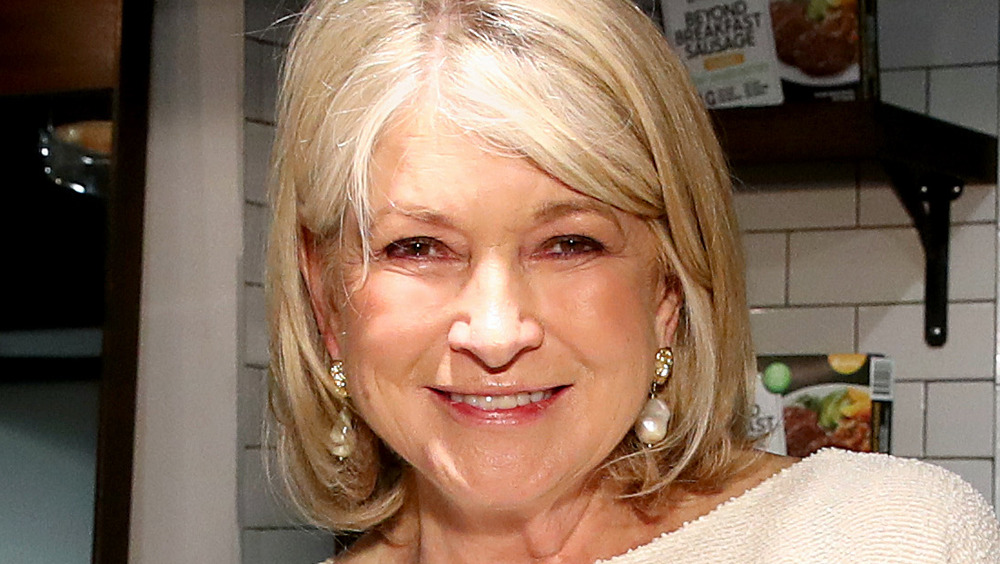 Cindy Ord/Getty Images
Some nights you need a really easy recipe to whip up for dinner that won't require a lot of effort, but that will taste amazing. Fortunately, Martha Stewart's latest creation is just the thing you should add to your repertoire. It packs tons of flavor and there's one trick to it that makes it so easy that it becomes the perfect week night meal. 
The home and kitchen guru recently posted a photo of her new creamy lemon chicken recipe to her Instagram account. Within a day, the post, which included the recipe link in her Instagram bio, received more than 35,000 likes. The caption read, "A delicious twist on spinach and artichoke dip, this one-pan creamy lemon chicken is on the table in 35 minutes! Sautéed chicken cutlets cook fast, and cream cheese provides a little richness with less fat than heavy cream." A dinner that looks this good that's done in less than an hour is pretty impressive, but that isn't even the easiest part.
One pan keeps things super simple
The best part of the entire recipe is that Stewart's creamy lemon chicken recipe, via her website, calls for no more than a single pan to cook the entire dish. According to the recipe, all you need is a large cast iron skillet to cook the chicken in. After the cutlets are cooked through, you simply need to remove the chicken while you prepare the sauce in the drippings. Once it comes together, simply add the chicken back to the pan and cook until the sauce thickens a bit.
The whole dish only calls for 13 ingredients too — many of which are pantry staples like flour, butter, and olive oil. The recipe also includes steamed rice as a serving suggestion. All of the delicious sauce could very well absorb into the rice after the chicken, vegetables, and a spoonful of the sauce were drizzled over it. As easy and mouth-watering as this dish sounds, it certainly sounds like a great recipe to try at home.