The Popular TV Show Behind Tim Hortons' Priestley Donut
Tim Hortons, it must be said, is a cult classic for many across the world. In fact, it is considered an undisputed leader in Canada, known for its tasty donuts (hello, Timbits), coffee, and even, as Mental Floss reports, fast food. It's estimated that Tim Hortons controls at least 76 percent of the baked goods and coffee segments in the country, and as The Guardian writes, the brand is a unifier for Canadians. 
Aside from its selection of fried sweets and lattes, Tim Hortons is also more clued in on pop culture than you might think. After a popular TV show brought up the brand during an episode years ago, it managed to make an impression on Tim Hortons, which decided to take the whole moment literally. This connections runs deeper than you think. Is your curiosity piqued? Read on for all the details surrounding this intriguing link.
Tim Hortons showed up on How I Met Your Mother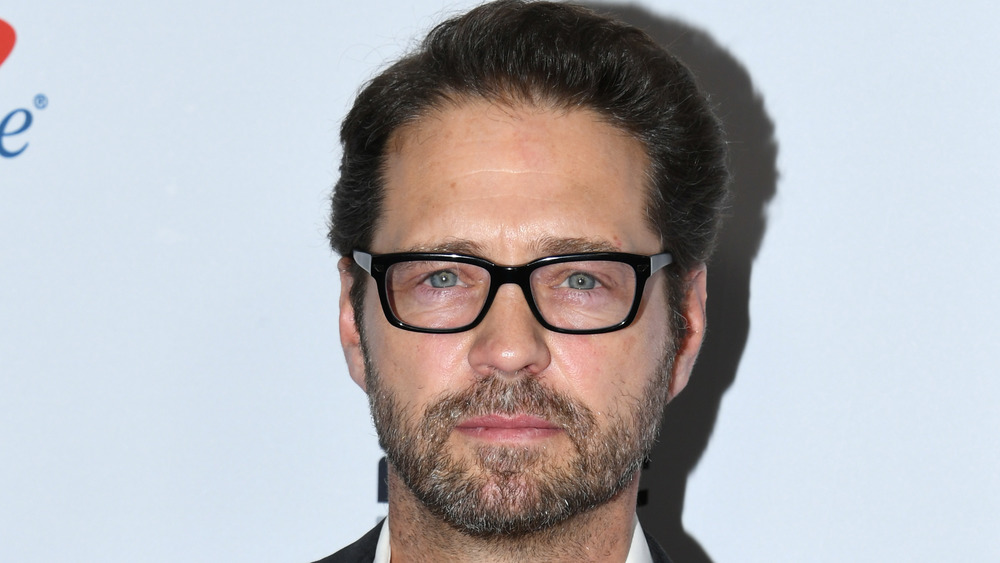 Jon Kopaloff/Getty Images
Tim Hortons was featured on the popular sitcom How I Met Your Mother. On the show, actor Jason Priestley who made a guest appearance declared that he had come up with a Tim Hortons creation. Those who were fans of the show and Tim Hortons were quite thrilled with this, of course. Here's when things got even better: the brand decided to surprise its loyalists by introducing a limited-edition item dedicated to Priestley's claim on the show in 2013, according to Digital Spy.
As per The Globe and Mail, this was basically a combination of a Tim Hortons Timbit and a strawberry-vanilla doughnut. It must be said, this did wonders for the brand's marketing strategy and helped generate a buzz among fans.
The donut was known as "The Priestley" on both the show as well as in real life. No kidding. The brand also sent out a tweet to the actor to let him know that they'd come up with the donut that he mentioned in the sitcom. They tweeted, "@Jason_Priestley, we loved the idea of 'The Priestley' so much, we made a batch. A Timbit IN a donut? Genius. #HIMYM." How legendary!