Starbucks Has A New Plant-Based Protein Box. Here's What's Inside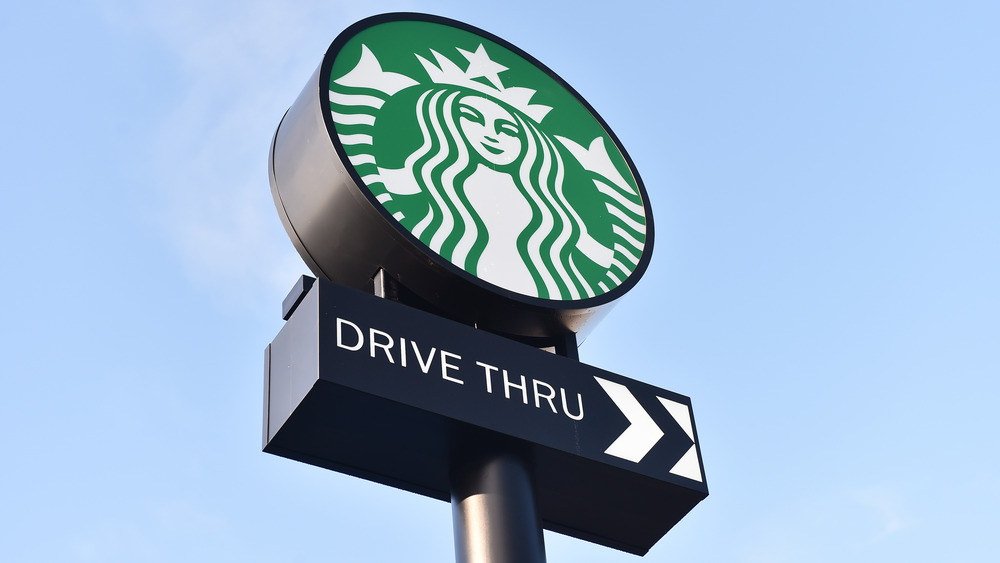 Nathan Stirk/Getty Images
If you're not a regular at Starbucks, let us briefly fill you in on what's been going at the world's largest coffeehouse chain this past year (via Brittanica). Last June, Starbucks announced they'd be integrating more plant-based ingredients onto their menu as part of their sustainability commitment; the goal is to reduce their carbon footprint by 50 percent, per Starbucks' website. In fact, Starbucks even tested a 100-percent plant-based location last year to see how a completely meat-free menu would perform, according to Food & Wine.
Considering how many new plant-based foods and drinks Starbucks has been rolling out, we're placing our bets on that meat-free menu location performing well. U.S. customers have seen non-dairy milk (with Oatly milk being the most recent addition, via Market Watch), the Impossible Breakfast Sandwich (think: a sausage, egg, and cheese, but all plant alternatives), vegan bagels, and now, the Chickpea Bites & Avocado Protein Box, being added to their menus.
What's inside the plant-based protein box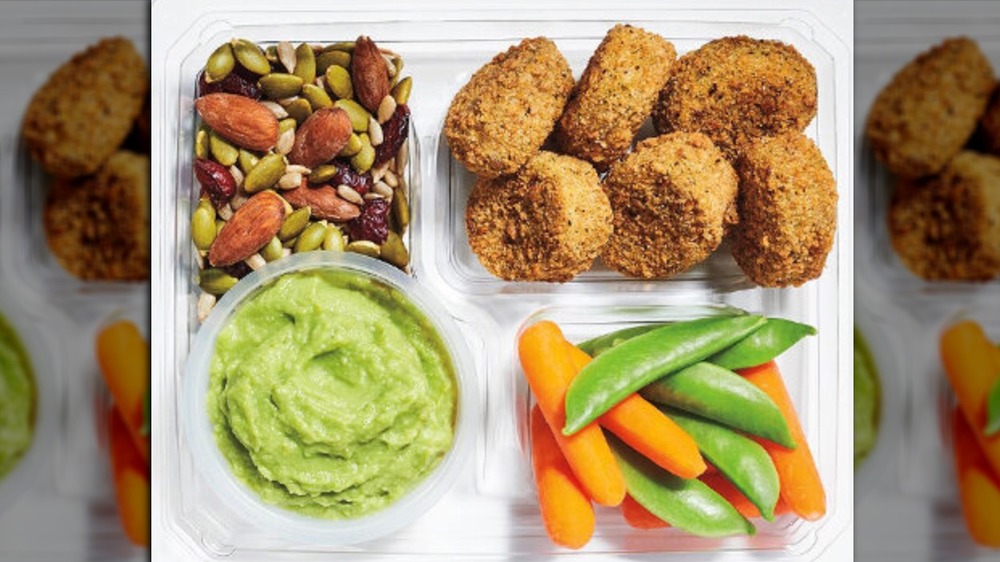 Starbucks
The Chickpea Bites & Avocado Protein Box is totally vegan but is jam-packed with protein. There are 15 grams of it, to be exact, per the Starbucks website. The Seattle-based coffee chain actually chose to include some of the best protein-rich vegetarian foods you can get in this plant-based box, which makes it even more appealing for vegetarians (or people who just love veggies) to pack some extra protein into their diet.
The protein box has chickpea bites, snap peas, mini carrots, dried cranberry and nut mix, and avocado spread — all of which are tucked and organized in a perfectly-sized to-go container. So, vegetarians everywhere: You can now breathe a sigh of relief knowing you don't have to make two stops on your morning commute just to get some good java and vegetarian-friendly, protein-rich food. According to EatingWell, the Starbucks Chickpea Bite & Avocado Protein Box will be available on menus as of March 2.