This Might Be McDonald's Oldest Employee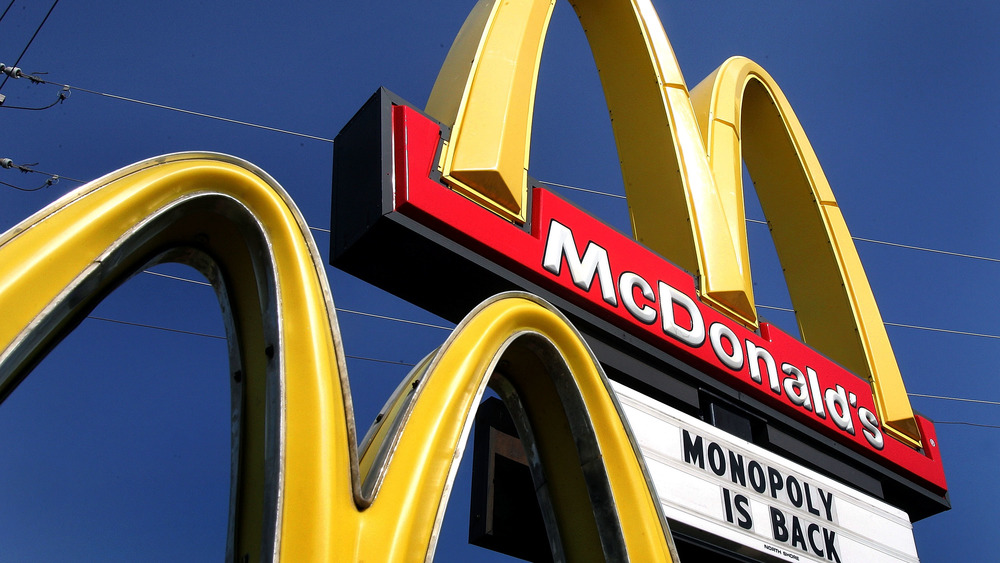 Tim Boyle/Getty Images
When she was 50 years old, Ruth (Ruthie) Shuster became a widow and started to work. When she was 73, she landed a job at McDonald's in North Huntingdon, Pennsylvania. At 99, she was still working there. Then, the McDonald's employee told CBS that her secret to a long life was "I eat anything I want. No diets. No time to eat. When I eat I like sweets," and that "I eat [McDonald's] pies. Their pies are good." Seven years prior, McDonald's assistant manager, Neil Shamitis, had called Shuster "the hardest-working employee we have in the dining room. The customers love her. The kids love her" (via TRIB Live). 
Wednesday, March 3 was Shuster's 100th birthday. She celebrated it at McDonald's, where she still wipes down tables and greets customers three days a week (via KDKA News Radio). That's the same schedule she kept at 92. "I really like the job. No effort for me," Shuster once explained to CBS.
Ruth Shuster explains working at McDonald's at 100
For her 100th birthday, McDonald's Big Mac Museum in North Huntingdon, Pennsylvania gave Ruth Shuster a throne (via Twitter). She also has her own mailbox outside of her workplace, where Shuster's been receiving birthday wishes. 
And retirement? It's not in the cards for Shuster. When NBC asked her what she liked best about working at Mickey D's, the 100-year-old employee replied, "I get a payday... I pay my bills, I never had a lot of money but I always have enough, that's the way it is." But working at McDonald's is not all economics for her. Shuster is also a big fan of management at her McDonald's location. "I love it here," she once told Trib Live, "I'm telling you, they are the greatest people to work for."
 McDonald's, founded in 1948, is officially younger than the woman who may be its oldest employee (via Britannica).