How Much Little Caesars Employees Really Make
Have you ever been to a Little Caesars and wondered how on earth a whole pizza could be that cheap? You're not alone, and unfortunately, that cheap, cheap pizza arguably comes at a cost. Employees working at Little Caesars, across different job descriptions, don't get paid much. It's not so far off from pay at other fast food establishments, but it's still below the average hourly pay for wage workers in the United States, which was $15.35 in 2019, per Statista.
As a "team member" at Little Caesars, responsibilities would likely include taking orders, operating kitchen equipment, serving customers, and cleaning work areas (via Little Caesars). According to Indeed and Glassdoor, one of these positions would likely bring in around $9 an hour, and possibly closer to $10 in some areas. Cooks appear to make even less than $9 an hour, and even a General Manager, who works above a shift leader and assistant manager, earns about $15 an hour at Little Caesars.
Work and promotions at Little Caesars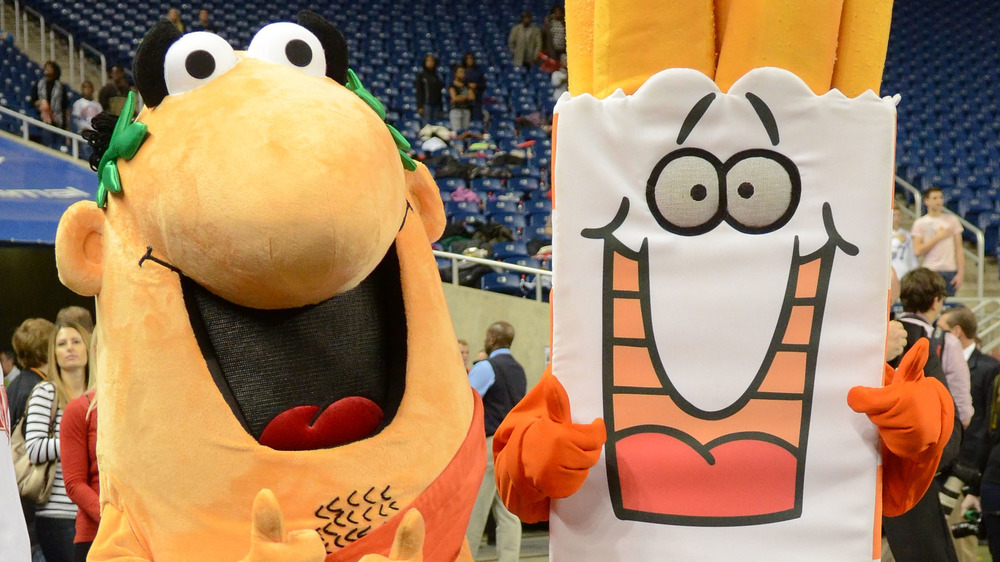 Mark Cunningham/Getty Images
Reviews from Glassdoor are mixed, with employees reporting a decent work experience — easy job and nice coworkers — to negative job experiences like low pay for hard work with no breaks, rigid rules, and little room to move up the ranks. Over on Reddit, one member of the subreddit r/LittleCaesars reported having been promoted to the role of General Manager, one of the higher store management positions, and even then not being considered for an hourly raise. At Domino's, for comparison, crew members and pizza makers seem to make $10 an hour and General Managers a salary of over $44,000 (via Glassdoor).
The employee who posted to Reddit wrote of Little Caesars, "I went from shift leader to store manager in like two weeks, and then now training for running my own store. Everything's easy and I understand it all but I haven't got a pay increase." Another user, who identified as "Former staff," responded with a situation that sounded even worse: "My gm has been with the company for 16 years and he's GM'ed my store for its entire 7 years of business and only gets 9 an hour. No salary and barely any time off." Sounds pretty brutal.