How To Lose 'Guy's Grocery Games,' According To Guy Fieri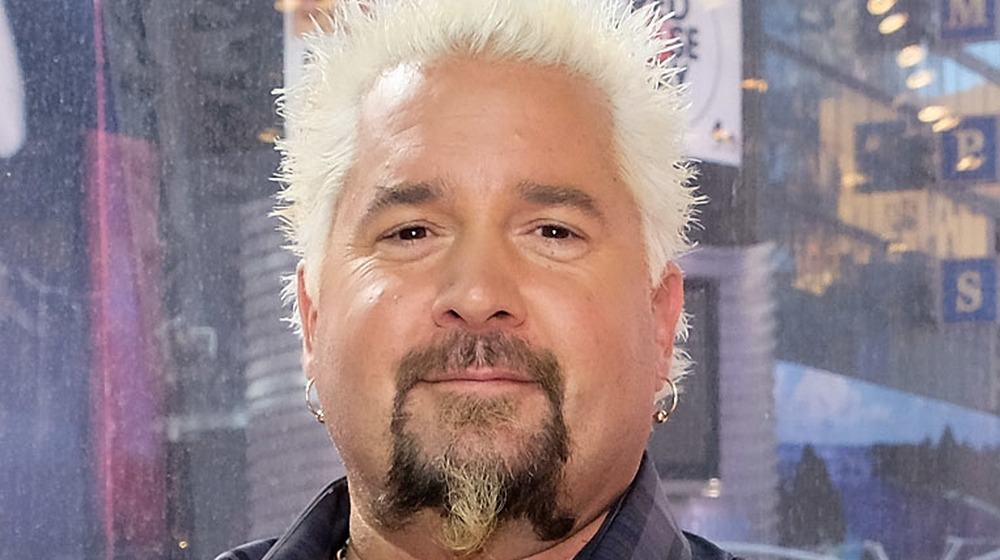 D Dipasupil/Getty Images
If you haven't tuned into Guy's Grocery Games yet, every episode features four talented chefs competing for $20,000 in a high-stakes cooking competition all going down at the grocery store — or as the show likes to call it, "Flavortown Market." Using only ingredients found on the supermarket's shelves, the contestants put together the most delicious and creative dishes for the judges, with none other than host Guy Fieri assigning the food challenges. 
Given only 30 minutes each round, the chefs race against time to shop for the ingredients and put together their memorable meals. After three rounds, one chef is left standing and goes home with the cash prize and, of course, bragging rights. 
The show has seen its fair share of disaster, with Fieri witnessing all of the chaos. In fact, Fieri shared with Food Network Magazine the mistakes he has seen chefs make time and time again.  
Fieri says that less is more when it comes to the presentation but not the flavor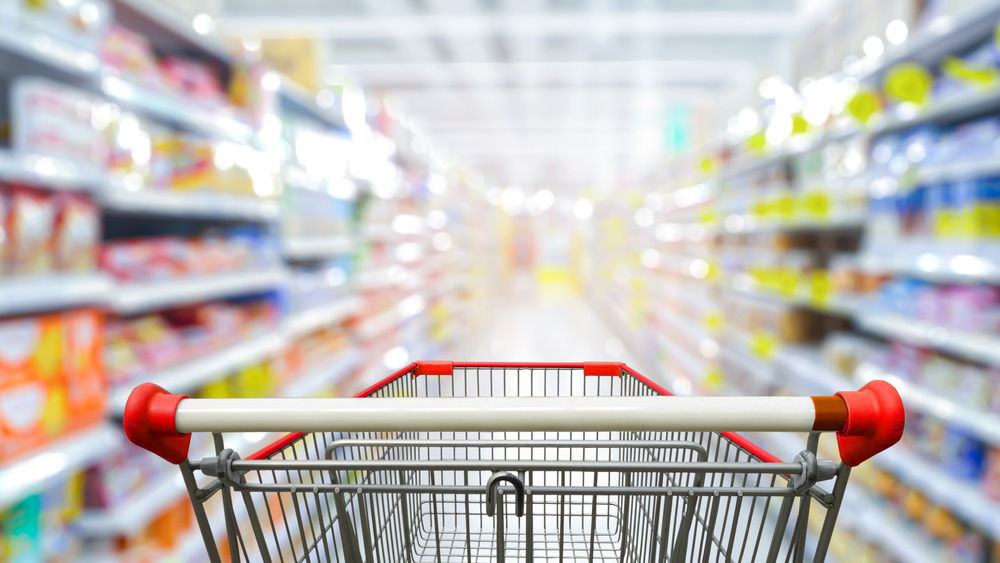 Shutterstock
According to Fieri, contestants should stick to a no-frills presentation but remember to add all of the flavor. So for those that take extra time to add a dainty-looking, or as Fieri puts it, a "frivolous" garnish," that can easily set them back. He also told Food Network Magazine that contestants should always add more seasoning — too little can get someone the boot.
An absolute given, but a good reminder, Fieri said that chefs should make sure the temperature of whatever proteins they use in their recipe is just right. Anything over or under is considered a "fatal flaw." 
At the top of Fieri's list, he mentioned that chefs shouldn't play it safe. He encourages competitors to use their imagination, but be careful not to "make a dish that competes against itself." In other words, don't add a multitude of items. After all, less is more, and flavor is everything.