Here's How Much Steak 'N Shake Employees Really Make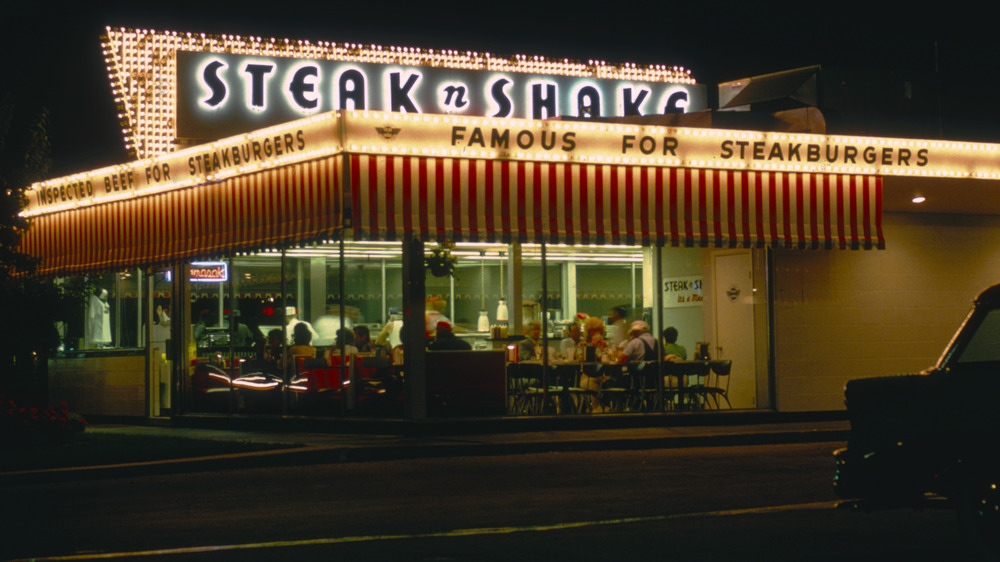 Richard Jordan/Getty Images
No matter what area of the nation you live in, chances are there's a Steak 'n Shake near you. And if there isn't, you've probably wished there was. Long celebrated for their iconic steakburgers and delicious milkshakes, the restaurant — which, according to the official Steak 'n Shake website, was founded in 1934 by Gus Belt — has had the mission of serving "customers the finest burgers and shakes in the business" since its inception.
Now, after almost nine decades in business, Steak 'n Shake — which Thrillist notes as actually being the inspiration behind prominent New York-founded burger joint, Shake Shack — has grown to include over 500 locations around the nation (via Restaurant Business). But with all of the success the restaurant has seen over the years (including bringing in what Forbes says was a whopping $12.1 million in sales during 2014 from its then-124 franchises) is Steak 'n Shake a place that people actually want to work? Well, if you were to base it off of the amount that they pay their employees, that answer could differ, depending on who you ask.
The amount each employee makes differs depending on the position they hold.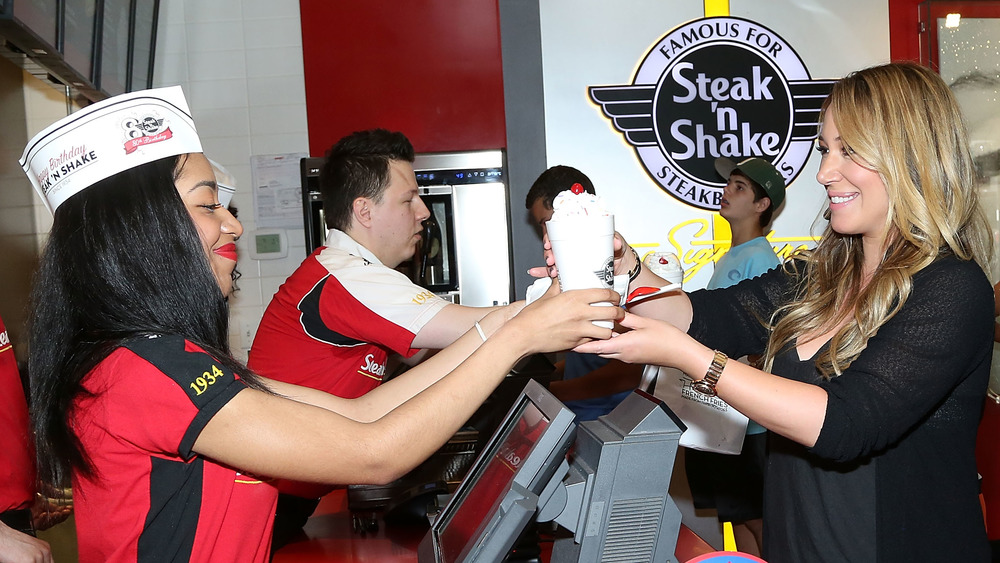 Monica Schipper/Getty Images
If you're thinking about applying for a position with Steak 'n Shake or have just wondered what they pay their employees to deal with what customers that are what Thrillist calls "kind of the best," you may (or may not) be a little disappointed to know what they really make. According to Indeed, servers who nab a job at Steak 'n Shake are only paid an average hourly wage of $7.48. Restaurant staff, however — which could range in job descriptions — get paid almost $2 more, with the average hourly amount being $9.38. Cashiers, on the other hand, are paid slightly higher, with their starting amount being a little over $10 per hour.
Have a little more experience and want to apply for a managerial role? The average hourly pay ranges from $12.55 for a position as a shift manager to almost $47,000 per year as the general manager of a location. Those who nab a regular manager position could start at $13.17 per hour, while restaurant managers could make around $13.52 per hour. Of course though, the amount that employees make can depend on a number of factors, including both location and experience. But, knowing the amount you should be starting around is always good information to have.