Padma Lakshmi Just Weighed In On Prince Harry And Meghan's Oprah Interview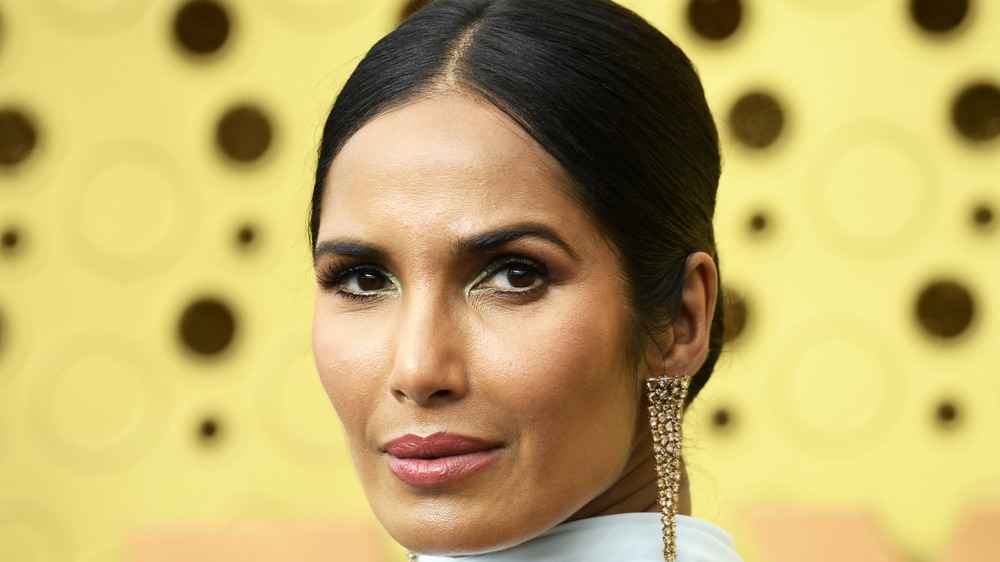 Frazer Harrison/Getty Images
Top Chef's Padma Lakshmi doesn't shy away from politics. When Kamala Harris became Vice President-elect, Lakshmi wrote in The New York Times that "for me and other girls and women of color, Ms. Harris embodies [the] message: You do belong here, her life says, and you obviously can achieve absolutely anything." 
Before immigrating to the United States, Lakshmi spent the first four years of her life in a country that belongs to the British Commonwealth. Perhaps because of this, she was especially interested in Oprah's March 7 interview. Or, maybe she watched it simply because she, like 17.1 million other Americans, needed to hear Meghan and Harry's version of what much of the press called "Megxit" (via Reuters). At the very least, Lakshmi caught up on all of its bombshell revelations in the social media frenzy that followed. 
The cooking guru waited for Buckingham Palace to respond before she entered the fray. But shortly after The Firm, on behalf of The Queen, released a statement calling into question Meghan and Harry's "recollections," Lakshmi, too, broke her silence (via AP). 
Padma Lakshmi has strong words for the British monarchy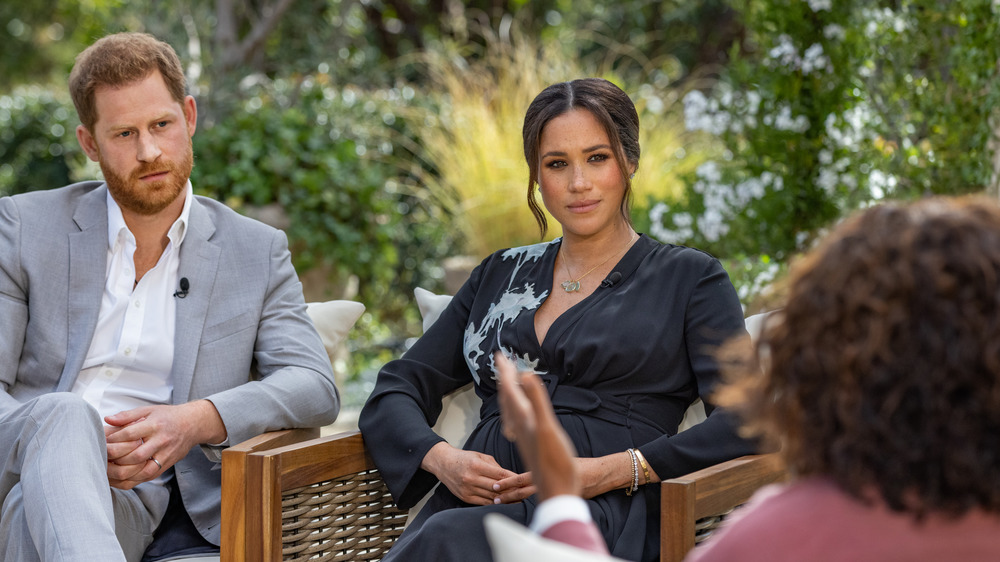 Handout/Getty Images
"Is it any surprise that the biggest colonizer in the world, the British Crown, is racist?" Padma Lakshmi asked via tweet, throwing her weight firmly behind Meghan and Harry's "recollection" of events. 
During Oprah's interview, both Meghan and Harry confirmed that before Archie's birth, there were "concerns and conversations about how dark his skin might be when he's born." These conversations allegedly went hand in hand with a royal decision not to give Archie the title of "prince," a decision that, per Meghan, meant her son wasn't "going to receive security." 
The Great British Bake Off winner Nadiya Hussain has also come out in support of Meghan Markle. The baker extraordinaire condemned, via retweet, British broadcaster Piers Morgan, and his refusal to believe Markle when she opened up about her suicidal thoughts. Morgan has since lost his job on Good Morning Britain, the platform he used to attack Markle. 
If you or someone you know is struggling with mental health, please contact the Crisis Text Line by texting HOME to 741741, call the National Alliance on Mental Illness Helpline at 1-800-950-NAMI (6264), or visit the National Institute of Mental Health website.