Amanda Freitag Just Called This Episode Of Chopped Historic. Here's Why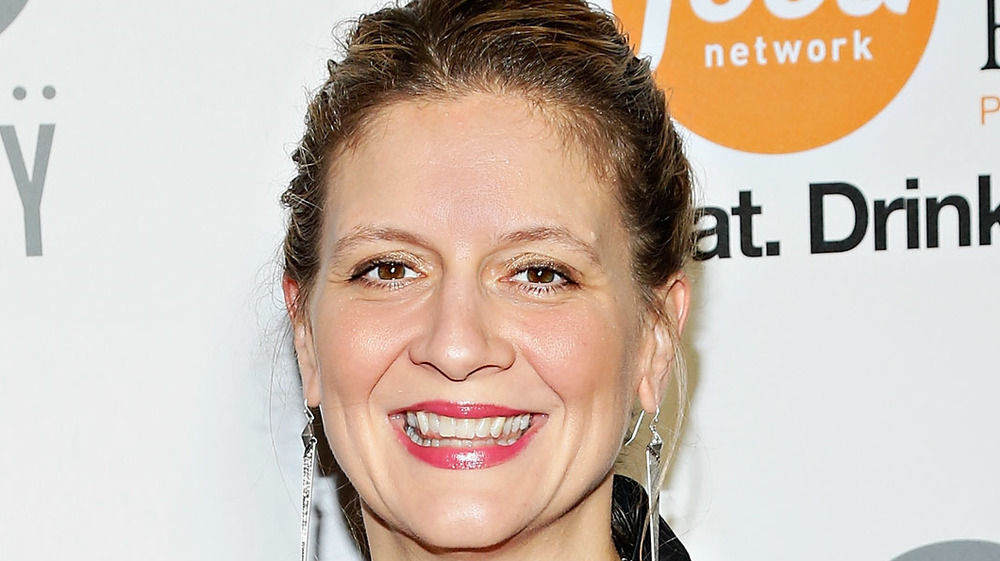 Cindy Ord/Getty Images
Judge Amanda Freitag recently shared her excitement about the new episode of Chopped that took place on Tuesday, March 9, 2021, and stated that fans would be seeing some very special, nay — "historic" —guests compete (via Twitter). No, this is not Chopped's Tournament of Stars. You're not going to watch FIFA Women's World Cup champion Brandi Chastain, the rapper Coolio, stand-up comedian Sinbad, or High School Musical's Lucas Grabeel try out their cooking skills (via Food Network). Instead, Chopped celebrated another kind of American hero. 
Per Freitag's tweet, "Four incredible nurses [will be] showing off their skills and their big hearts in the kitchen!!" Did you notice in the Food Network preview Freitag shared that neither contestants nor judges are wearing masks? That's not because everybody's been vaccinated. According to Commercial Appeal, the episode in question was actually filmed in November 2020 in Knoxville, Tennessee. Apparently, the contestants took "several COVID-19 tests" before participating.
What to know about Chopped's newest episode
Here's what we've gleaned from Food Network's preview. Four different kinds of nurses from across the country participated in the historic Chopped episode. There's an ICU nurse, who says that on the job, "you gotta be prepared for literally anything to happen, if that's not like Chopped, I don't know what is." There's a psychiatric trauma nurse, and paramedic army veteran, who tells the audience, "When I'm cooking a really get a break from reality." There's a labor delivery nurse, hailing from Brooklyn, whose grandmother is her "good luck charm." Finally, there's a geriatric nurse, who's also "one of the premier private chefs of [her] area."
That's Memphis' Krissie Scott, who also graduated from culinary school. Scott told Commercial Appeal that cooking has been a big stress-reliever, during COVID, a time when many of her older patients have fallen sick, but have been isolated from their families. "I come home at night and start cooking to wind down after the day," Scott told the news outlet, "It's been a blessing." Catch the episode on Food Network to find out more.