These Starbucks' Secret Menu Drinks Are Perfect For St. Patrick's Day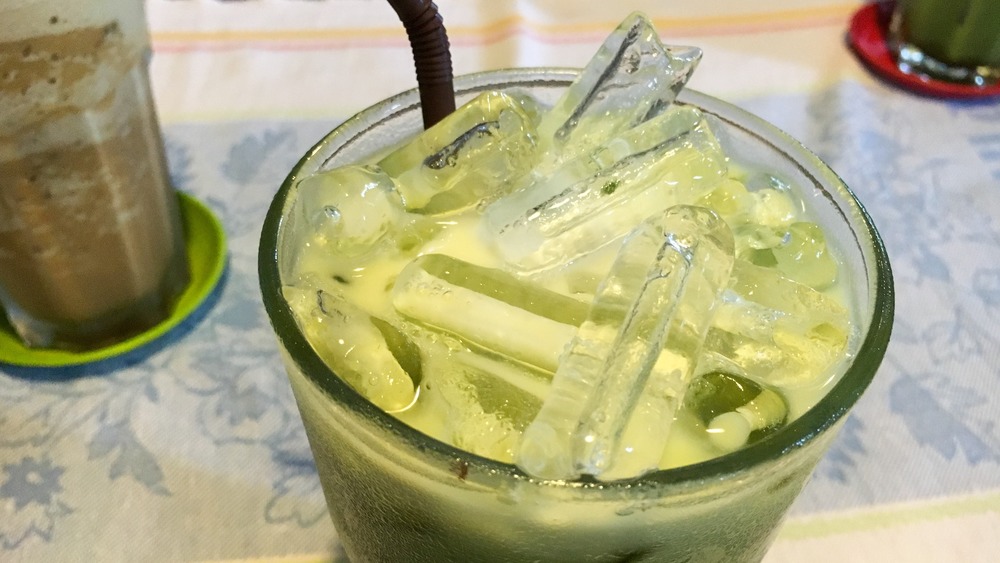 Shutterstock
If you love all things green and Irish, you don't want to miss all the food deals that happen around St. Patrick's Day. Even if a restaurant doesn't carry products that celebrate the luck 'o the Irish, don't think for a minute that it can't be done. By knowing how to hack secret menus, you can create custom drinks that celebrate this holiday with ease. Thanks to its extensive amount of ingredients, Starbucks' secret menu has a ton of drinks that beg to enter your St. Patrick's Day coffee rotation. 
Starbucks' Leprechaun Latte is one of the tastiest secret menu items you can concoct with a bit of knowhow. According to Totally The Bomb, you can make this hot or cold green tea-based drink by ordering a Grande Green Tea Latte with coconut milk, add two scoops of vanilla bean powder and finish it off with three honeys. Mix this concoction up and you have a festive green drink ready for the holidays. If you love coffee with a twist, don't feel left out — Starbucks' secret menu has something special for you too.
The greenest of celebratory coffees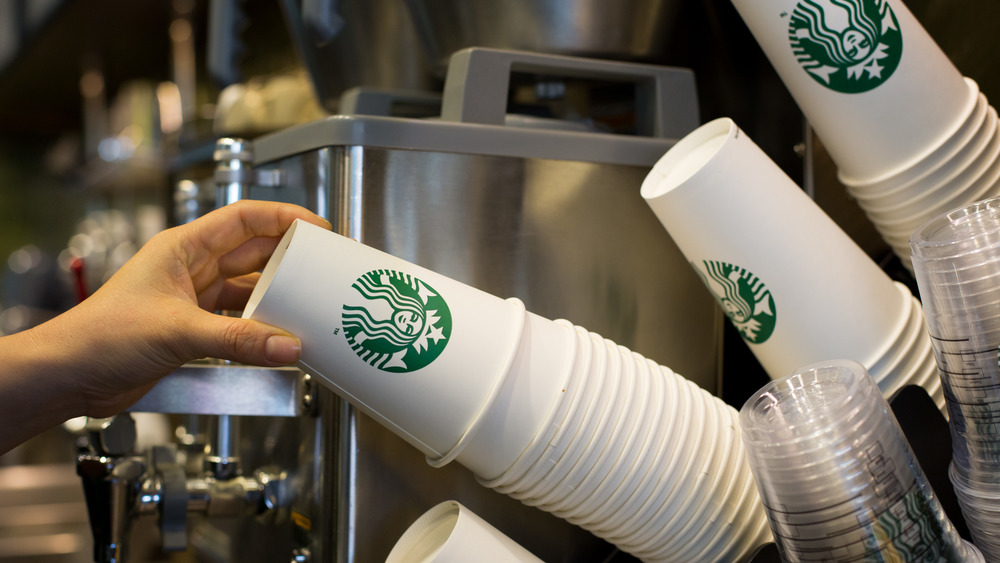 Bloomberg/Getty Images
When you want a frosty coffee treat to hold you over, you can't pass up the Clover Cold Brew, a drink concocted by mixing a Venti Cold Brew with four pumps of white mocha syrup and two pumps of vanilla syrup (via Totally The Bomb). Just make sure to cap it off with vanilla sweet cream cold foam, one scoop of matcha, and two pumps of Irish cream syrup for the ultimate treat. If that doesn't strike your fancy, you have to try The Good Luck Charm Frappuccino. To make this drink, order a Grande Green Tea Frappuccino with coconut milk and add a splash of lemonade and scoop of vanilla bean powder for the ultimate sweet treat (via Totally The Bomb). 
Lastly, don't miss out on the Liquid Luck Tea! This drink relies on an unsweetened Venti Green Tea Lemonade to mix with three honeys and two pumps of classic syrup. Top it off with some coconut milk and you have yourself a refreshing way to celebrate St. Patrick's day, while basking in a refreshing treat (via Totally The Bomb). Just make sure to space out your visits a bit if you decide to sample all of these secret menu treats. With so many extra pumps of sugary syrup, you might make a very sweet drink that takes some time to digest!