How Much Wegmans Employees Really Make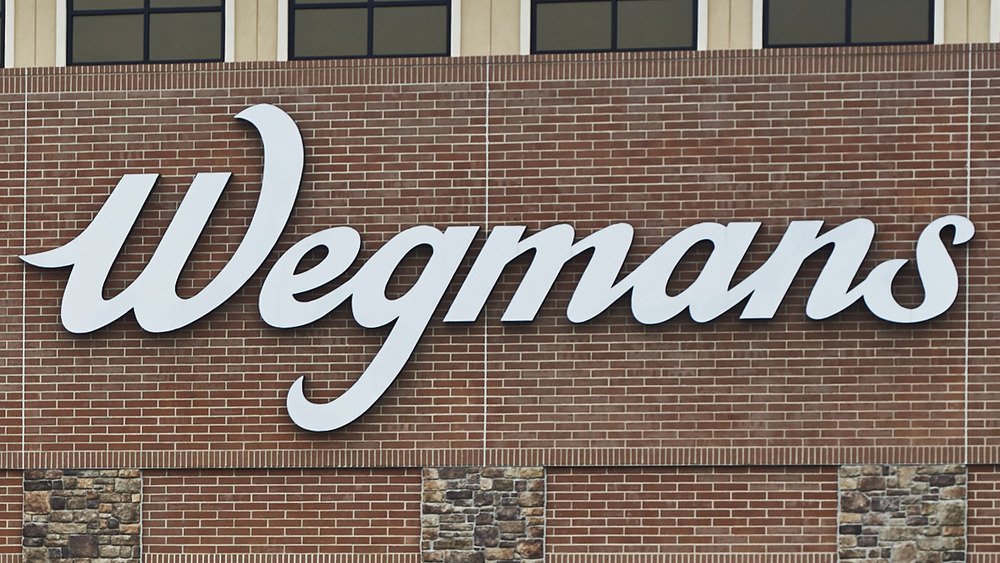 Bloomberg/Getty Images
With 105 stores (and counting) in the U.S., Wegmans has made quite a name for itself since starting out as a pushcart in 1916. The East Coast family-owned supermarket chain now earns approximately $9.7 billion in sales each year and has 52,000 employees (via Wegmans). Plus, the supermarket chain has made it onto Fortune magazine's "100 Best Companies to Work For" list every year since 1998; it even scored the #1 spot in 2005 (via Fortune).
So, what makes Wegmans so appealing to work at that they now have tens of thousands of employees? For starters, let's talk about the fact that it's one of the only supermarkets that has its own employee scholarship program dedicated to donating $5 million in tuition assistance to employees annually. The program has been around since 1984 and has since awarded $125 million in scholarships to over 40,000 of its employees. In case that's not impressive enough, it touts a score of 4.1 out of 5 on Indeed, with reviews raving about flexible schedules and friendly work environments.
How much Wegmans employees are paid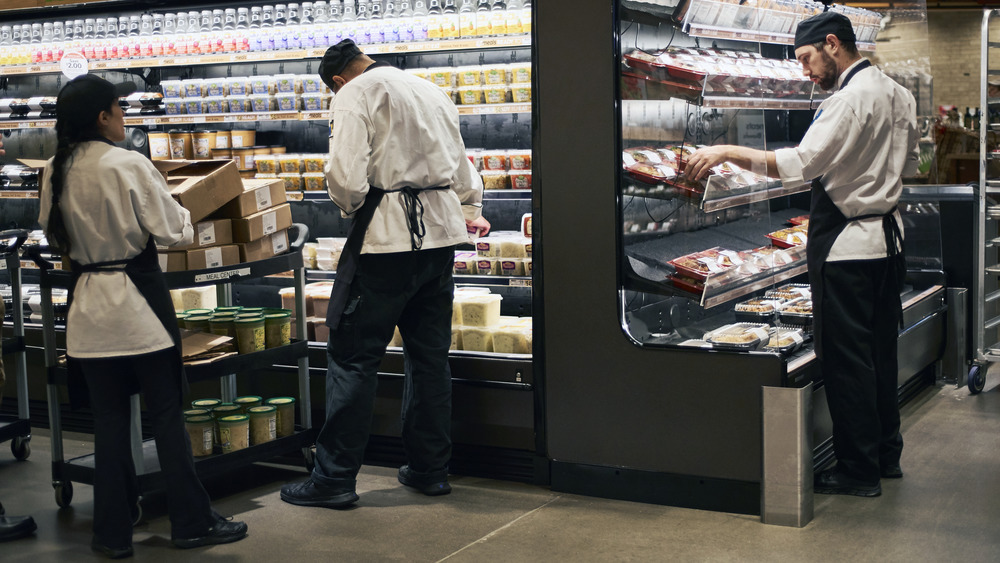 Bloomberg/Getty Images
With so many different roles at Wegmans, hourly rates and salaries can vary pretty drastically. According to Glassdoor, cashiers, produce, and bakery employees typically make $11 per hour and customer service reps, Front End Coordinators, Pharmacy Technicians, deli and prepared food employees, and grocery stockers typically make $12 per hour. Team leaders, on the other hand, make a bit more at $19 per hour. Moving out of the hourly pay zone, Management Trainees make $45,431 per year, Department Managers make $64,160, and Operations Associates make $74,289, according to Indeed and Glassdoor estimates.
Regardless of how much each Wegmans employee is taking home, the overall morale of the company is admirable in itself. The company boasts 5-star employee ratings that are hard to beat: "Excited to come to work every day and meet new people. The customers were super nice and the workplace was enthusiastic," and "Great place to grow, managers and HR are always available and very flexible. I love being a part of such an amazing company." The fact that the supermarket chain sells great, fresh food? That's just a plus.