Costco Shoppers Are In Love With These Meyer Lemon Cookie Thins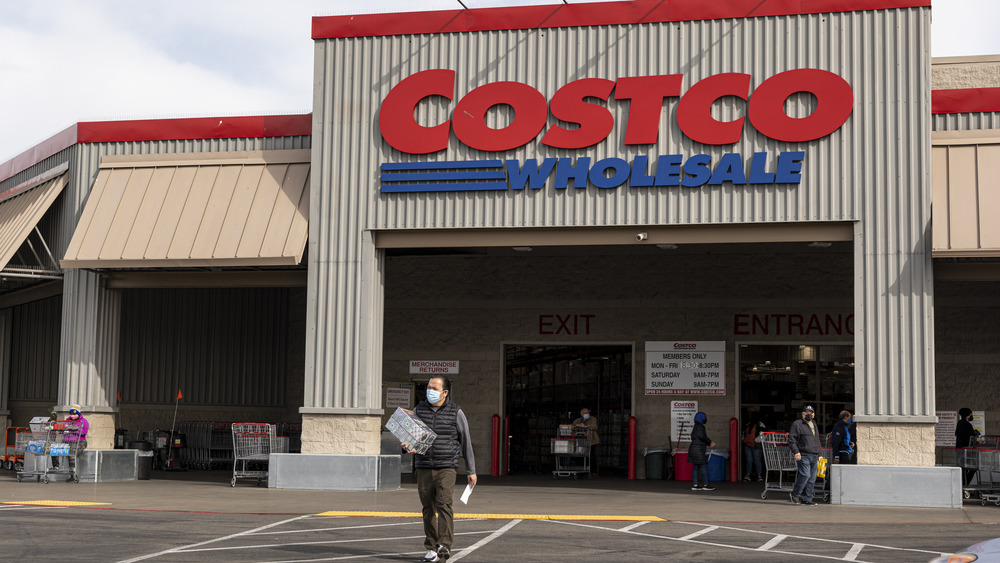 Bloomberg/Getty Images
Spring time is practically here, and Costco has just the dessert to help you celebrate the warmer months ahead. Not to mention, citrus lovers will undoubtedly be pleased and excited. A Costco fan account on Instagram, @costcobuys, recently posted a photo of the new Meyer Lemon Moravian Cookie Thins the bulk retailer is now selling and more than 875 people have already liked the photo.
The caption read, "@deweysbakery Meyer Lemon Moravian Cookie Thins are now available at Costco locations across the Southeast! These cookies are so delicious and flavorful, you'll think they're fresh baked from a local bakery! With no artificial flavors or preservatives, these cookies are a must-have at only $8.69 a box!" 
Of course, fans were very excited about the news. No to mention, these cookies can be used for so many things apart from just enjoying them on their own. You could whip up a filling and turn them into sandwich cookies like the Polish tea cookies The Spruce Eats describes. You could also use them to make an easy no-bake icebox cake with plenty of punchy lemon flavor (via She Wears Many Hats).
This is what fans have to say about Costco's Meyer Lemon Moravian Cookie Thins
New fans of the cookies and those who are well acquainted with the delicate lemony treats, both chimed in among the post's comments. Those who have had the privilege of trying them before wrote comments like, "they're the best!!" and "these are so good!" Another simply said, "yumm." Others who haven't had the chance to try them yet, were happy to see them hitting the shelves at Costco. One person commented, "been looking for them a long time!!" Hopefully their local Costco will have them well stocked.
Another social media user gave a great baking suggestion with the cookies. They said, "crust making deliciousness!" Just imagine swapping out these lemon cookies for graham crackers in a crust. Add a little butter and a pinch of salt, and you would have the perfect crust for an extra boost of lemon flavor to your lemon meringue pie. So, don't hesitate. Get to Costco and pick up a few boxes of these as soon as you can.