Michelle Obama Says This Is Why Waffles + Mochi Was A Clear 'Yes'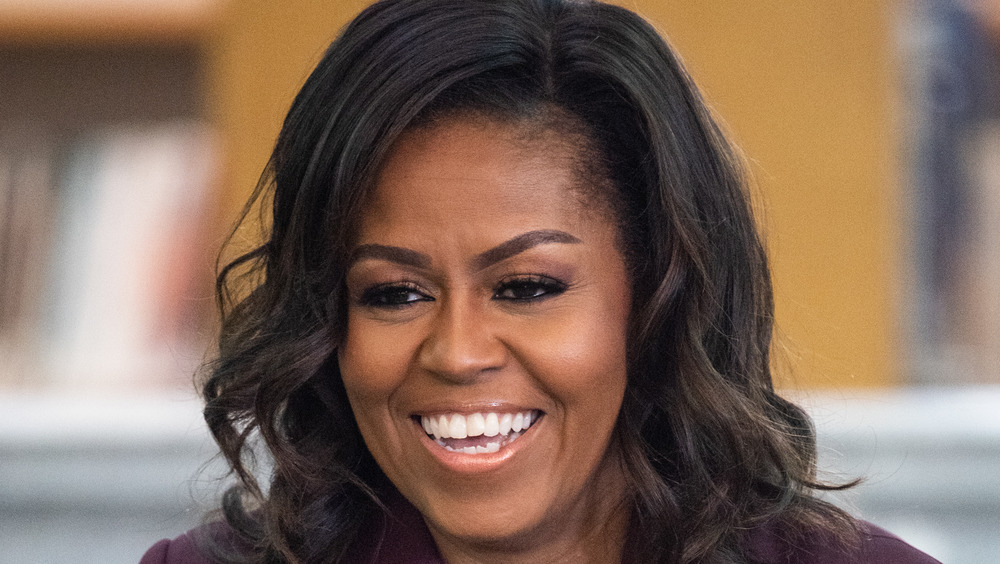 Jim Bennett/Getty Images
Healthy eating habits can be difficult for adults. When jumping between work, the kids, and housework, sometimes going for the easiest thing is all most people want to do when it comes to food. Whether it be pre-made frozen pizzas or takeout, there are plenty of times when folks just don't want to cook.
According to the Centers for Disease Control, obesity can be caused by a variety of factors — nutrition and activity levels being among them. This is why during her time in the White House as First Lady of the United States, Michelle Obama made her platform that of teaching kids the different facets of healthy eating and proper nutrition (via White House). Obama knew that in order to create healthy adults, you need to teach kids the basics of good nutrition and teach them that food can be fun and exciting. So, no one was really that surprised when it was announced that she would be creating a new Netflix series called Waffles + Mochi that will center around the idea of teaching kids all the ways that food can be enjoyable.
Waffles + Mochi will teach kids how fun it is to make healthy and diverse meals at home
According to Vulture, Obama will be joined by two cheerful and lively puppets who aspire to become world-class chefs. Waffles, who happens to have two waffles for ears, and Mochi, a cute little rice cake, will be "traveling" with Obama to learn about the different cuisines from around the world.
In an interview with People, the Becoming author reveals that the show aspires to make cooking healthy foods a fun, approachable, and exciting adventure for the whole family. Obama reveals that the show is something that parents could watch even without their kids, and admits that it is something she would do as well. The mother-of-two believes that Waffles + Mochi hits all the right notes because it is something that both parents and their kids will enjoy and get something out of.
In addition to starring in the show, another report from People relates that Obama also serves as the series' executive producer. However, Vulture explains that Obama, Waffles, and Mochi won't be alone on their culinary quests and will be joined by guests like Samin Nosrat, José Andrés, Tan France, and Zach Galifianakis (pictured above).