This Coffee Grinder Cleaning Hack Uses A Pantry Staple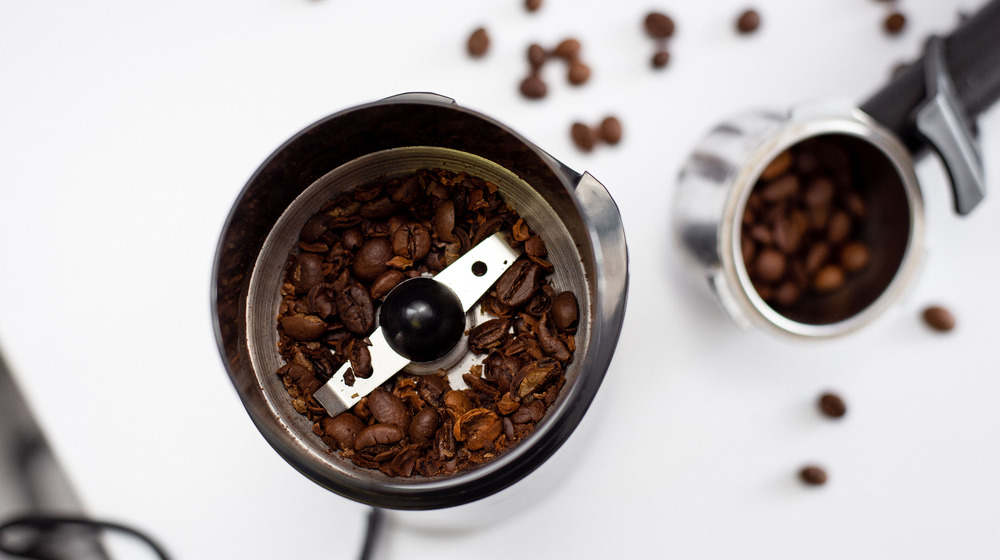 Shutterstock
When it comes to keeping your home squeaky clean, there might be some things that fall through the cracks and miss our list of top duties, so it can become very easy to keep pushing these items off for "next time." We can think of a few things that might get skipped around the house, especially when it comes to coffee. If you're an avid coffee drinker, we can probably guess that it has been sometime since you last cleaned your coffee grinder, right? Luckily, you don't have to do too much to get this kitchen essential cleaned in snap with something you already have in your pantry.
While there are many alternative uses for a coffee grinder, like grinding spices, bread crumbs, and even paper confetti (via Keeper of the Home), sometimes we can neglect this countertop staple as we're unable to give it a good cleaning by submerging it in water (if it's electric). But worry not, all you have to do is bring out the sugar!
A sweet and simple cleaner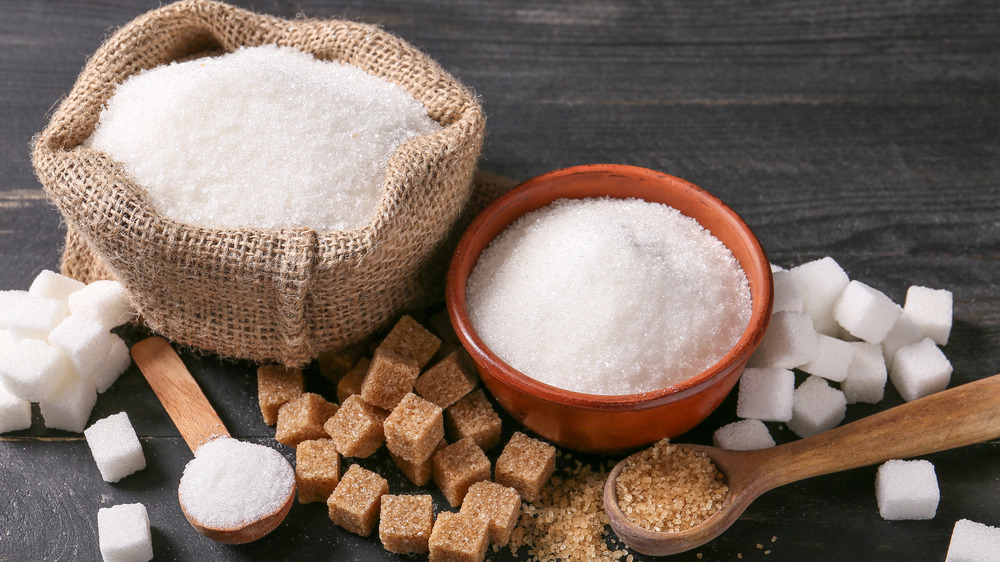 Shutterstock
If you find you've been unhappy with your pour-over lately, the culprit might be your coffee grinder! Filled with old coffee oils and residue that might be muting your fresh coffee flavor, the coffee grinder can quickly be the reason why your favorite go-to beans aren't delivering (via ChowHound). Instead of reaching for another bag of beans, reach for the sugar as this will be your salvation.
Why sugar? It's incredibly absorbent, not to mention it won't leave any lingering flavors on the blades, according to Kitchn. Just add ¼ cup of sugar in the grinder and proceed to grind it to a powder. Feel free to dump the powder out and wipe the grinder with a moist paper towel. Grinder buildup can occur depending on its frequent use, however, as a rule of thumb, just add some sugar every now and then to keep things tasting great!