The Genius Gluten-Free Ingredient Giada De Laurentiis Uses To Bread This Lemony Sole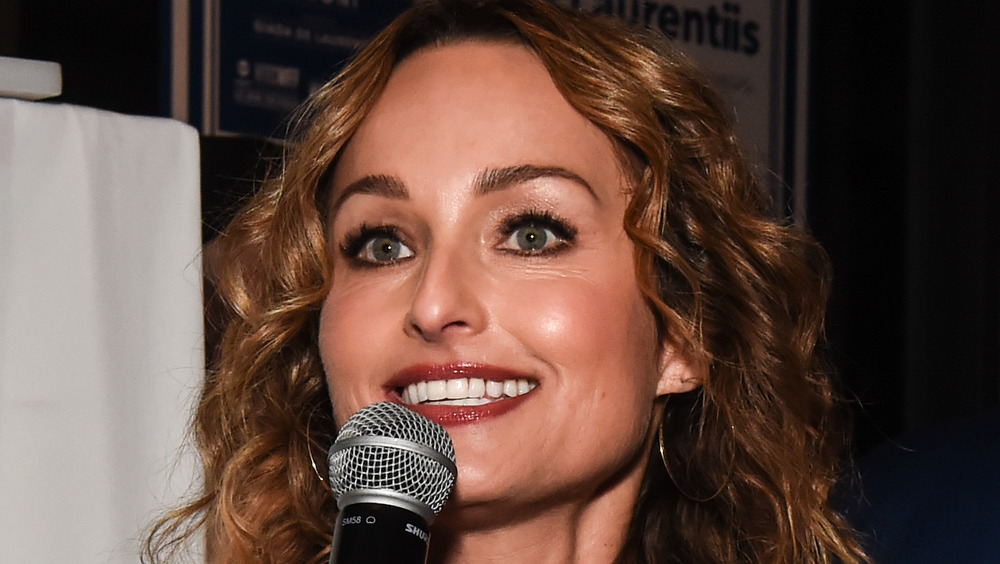 Daniel Zuchnik/Getty Images
Leave it to Giada to give us a delicious and crispy fish without an ingredient that has made fish and chips off limits for so many — it's gluten-free. Sharing her new recipe for Gluten Free Sole with Lemon Caper Sauce, Giada first starts by making it all look delicious (via Giadzy). To cook this recipe yourself you'll need four filets of lemon sole (not to be confused with the additional lemon fruit flavor you'll be adding later). Gather up butter, kosher salt, olive oil, garlic, capers, lemon juice, chicken stock, Calabrian chili paste, oregano, and Italian parsley. You may also want to use a fish spatula — a long skinny spatula with slats, different from the kind you'd use to flip a pancake (via Bon Appétit).
Melt butter and dredge your fish filets in the rice flour, fry until crispy. Next you'll set aside the fish to create the lemon caper sauce in the same pan which will simmer for just a few minutes. Spoon sauce over your crispy fish and top with the fresh herbs — and eat!
But home cooks may wonder, how does the rice flour affect this recipe, especially compared to standard wheat flours?
Rice flour is a versatile starch
Discussing the use of rice flour, Giada shares, "Dredging sole in rice flour not only keeps it super crispy, but it makes this delicate and delicious dish totally gluten free" (via Instagram). Rice flour is naturally gluten free and you've likely consumed some form of it already, such as in mochi (via Baking Bites). You can get rice flour in white, brown, and sweet rice (also called "glutinous" rice flour) varieties. And yes — all of these, despite the misleading name, are free of gluten, although severe celiac or gluten allergies should verify that the processing plant is also devoid of gluten. These flours are milled from rice grains, before this grain gets to the point of joining our sushi or teriyaki dinners. 
Rice flour is known for its sandy texture, as well as giving form and structure to gluten-free goods — such as adding a crispy fish coating or keeping a muffin from collapse. 
As for Giada's recipe choice, her commenters love the results. As one shares on Instagram, "I made this a few weeks ago and it is amazing!!" So enjoy cooking with rice flour, and let us know if you find any more fabulous recipes. In the meantime, we'll be running to the kitchen.