Reese's Peanut Butter Cups Are Getting An Interesting New Easter Shape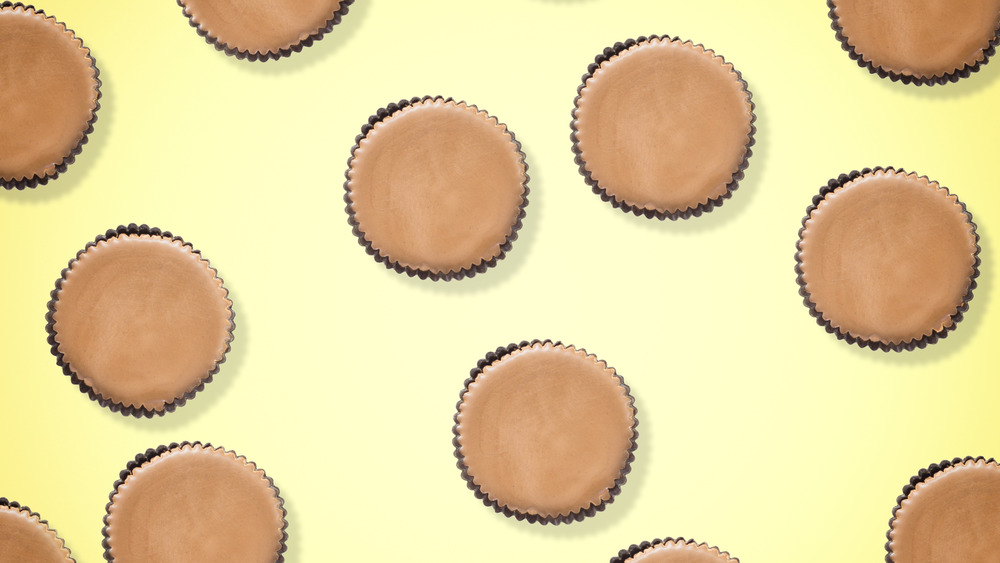 Shutterstock
Easter is right around the corner and that usually means one thing: egg-shaped Reese's. It's no secret that tons of Reese's fans have a particular fondness for the holiday shapes. While the reasons for loving the treats might vary from enjoying the peanut butter filling to the novelty of the shapes, it's certainly something most of the chocolate brand's fans can agree on. Either way, you're in luck, because Reese's has a new shape in store for fans this year.
However, there won't be any shortage of Reese's egg options for those that don't want to depart from the classic. In fact, Hershey's website has four pages of nothing but Reese's Easter candy selection that include cartons of peanut butter filled chocolate eggs in pastel colors, white chocolate peanut butter eggs, and eggs filled with Reese's Pieces. There's even a chocolate "shake and break" egg filled with loose Reese's Pieces. Even with all of those fun egg-shaped options, the newest addition to the spring shapes will likely be enough to tempt many fans.
The new Reese's shape might make eating "vegetables" more fun
According to Best Products, Reese's has released a new carrot-shaped variety of its classic peanut butter cups. They have the same chocolate and filling you are probably all too familiar with, but they are shaped like carrots and even have a little leaf at the top too. The best part of all is that the carrots are thicker, which means that they'll have that extra bit of filling that many holiday shapes offer. Not to mention, it will make eating a serving of "carrots" a lot more appealing to most. The Reese's Carrots come in 9-ounce bags and can be found at many retailers across the U.S., such as Walmart. 
It's also worth noting that the carrots are individually wrapped inside the bag. That means you can pour them out into a festive candy dish, stuff them in eggs for a hunt, or add them to Easter baskets. Not to mention, these candies will work well for lots of spring-themed desserts. Just imagine making a flower pot or mini garden dessert and adding these to it so the leaves are popping out of the top of the "soil." They'd also be darling as an accessory to any mini bunny desserts you might be making. So start brainstorming, there's no time to waste in adorable spring baking!