Dunkin' Sells Fewer Donuts Than You Might Think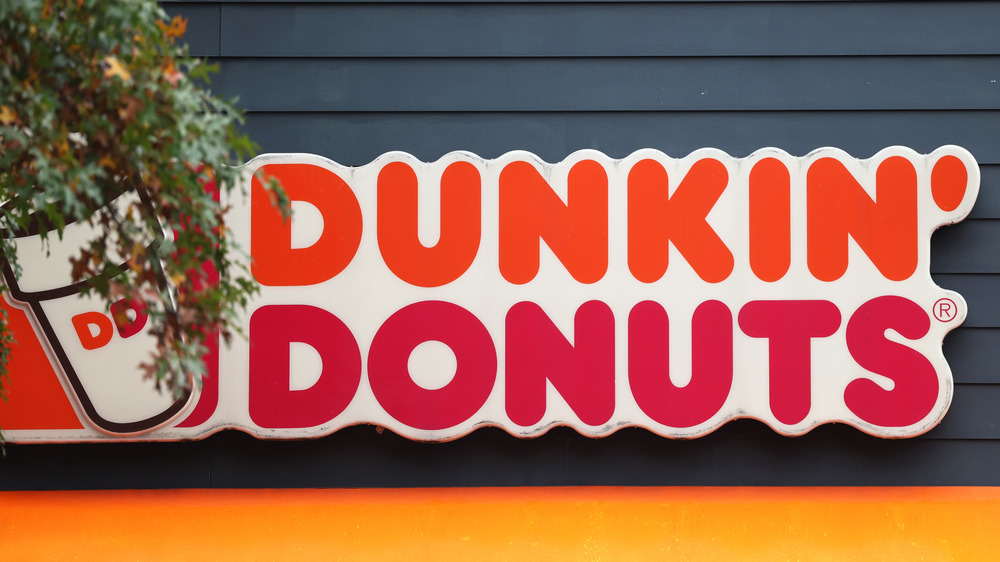 Michael M. Santiago/Getty Images
In September 2018, Dunkin' announced that it was dropping the Donuts from its name. The move represented a long-recognized reality — that Dunkin' primarily operates as a beverage company that sells donuts, not as a donut company that includes coffees as a side. Reporting on the name change, NPR noted the percentage of sales beverages represented increased between 2013 and 2014 from 58 percent to 60 percent. Even in 2013, Dunkin' Donuts CFO Paul Carbone, according to Forbes, told investors, "We are a beverage company." 
Still, according to a 2019 piece by Taste of Home, Dunkin' sells about 2.9 billion donuts annually when you include Munchkins. This number tracks with what Tony Weisman, Dunkin's Chief Marketing Officer, told Boston magazine in an interview about the name change: "With three billion doughnut and munchkins sold a year, we're not backing away from doughnut." In terms of amount of individual products, this number of donuts outnumbers the cups of coffee Dunkin' sells. In a 2018 fun facts sheet published by Dunkin', the brand noted that they sell coffee at an average of 60 cups per second, making the approximate yearly total 2 billion cups. 
The coffee and drinks industry is just more lucrative than the donuts business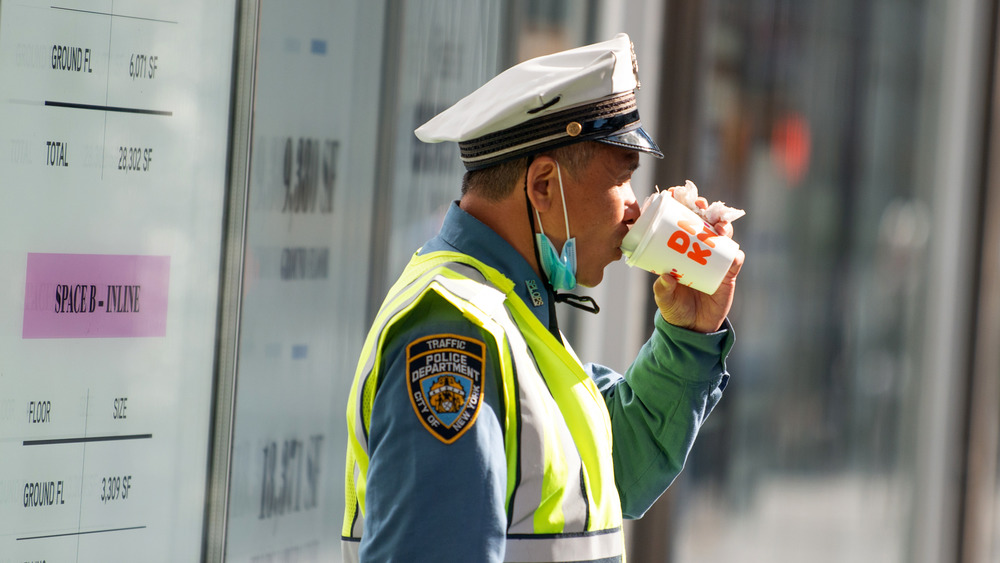 Alexi Rosenfeld/Getty Images
Dunkin's decision to pivot to beverages and its choice to compete with Starbucks is probably due to how much beverages can fetch compared to donuts.
Looking at Menu With Price's listing of Dunkin's charges, we see that most individual donuts cost $1.45 and munchkins cost $1.86, $3.61, $8.74, or $14.98, depending on if you purchase the 5-count, 10-count, 25-count, or 50-count box. Compare these prices to the drinks, where even a small plain coffee costs $2.86 and a small pumpkin swirl iced coffee costs $2.00. Then, think about how many people probably opt for a medium or large size over small. Then, note that Weisman seems to include individual munchkins in his total of 3 billion donuts sold each year. So, a party box of 50 munchkins rakes in less than a group of three who order medium iced lattes. No wonder the sales total, meaning the amount of money accrued from these transactions, mostly consists of coffee and other drinks, despite the enormous amount of donuts the company sells. 
This is reflected in the success Dunkin' found in the last financial quarter of 2019, where, according to The Motley Fool, it had its largest growth period in six years. Dunkin' credited its booming business to its new beverage offerings, not the donuts that built its base.