Coors Light Is Exchanging Beer For Your Clutter. Here's What To Know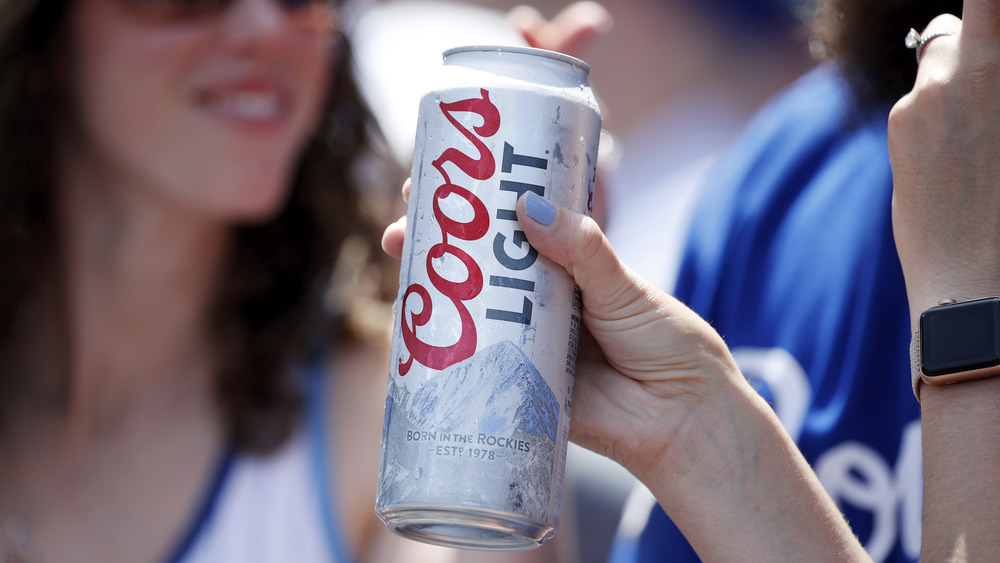 Joe Robbins/Getty Images
The weather has started to warm up and that can only signal one thing — the time has come to start our spring cleaning. Coors Light wants to help you declutter with its latest promotion that can score you some beer. According to Vinepair, you can take your unwanted goods to Lot S1 at The Battery in Atlanta, Ga., and Lot G of Allegiant Stadium in Paradise, Nev., and Coors can help lighten your load. The company then plans to weigh your goods, and reimburse you in an equal weight of beer, totalling up to two cases of Coors signature brew.
While this promotion guarantees to get us feeling less cluttered, you can't just trade in any old junk. According to Vinepair, Coors specifically wants you to trade in goods you bought during the pandemic that helped you relax, in addition to essential items so that they can get donated to local charities in the two cities where the trade-in's take place. The Atlanta drop-off point specifically needs men's T-shirts and hygiene products, while the Las Vegas location needs cases of water. While this promotion can get us excited to start cleaning, some limitations apply.
Start spring cleaning right with a case of Coors beer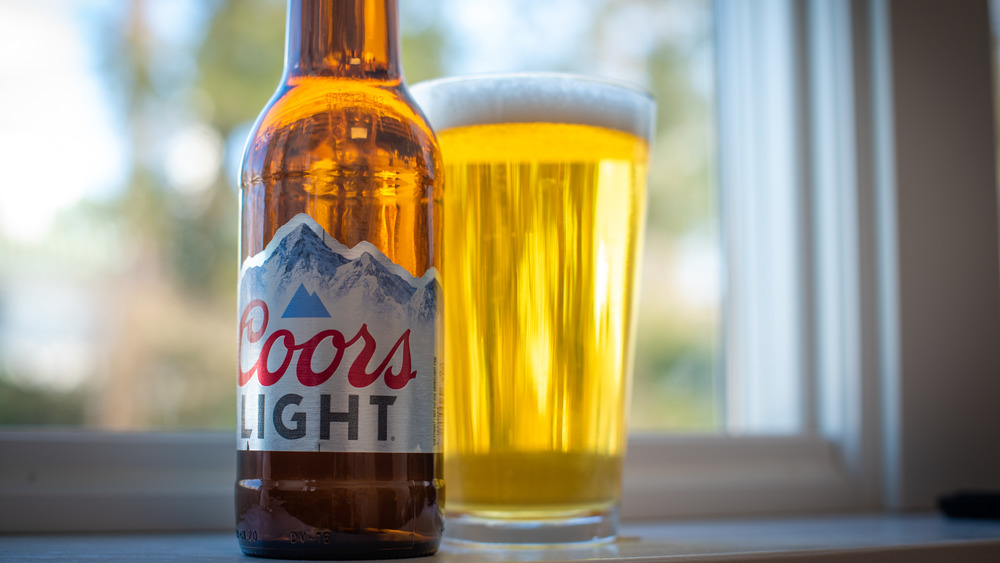 Bloomberg/Getty Images
Before you throw your old belongings in a bag and head out the door, make sure you can take part in this promotion. According to Food & Wine, this deal only applies to Georgia and Nevada residents and they can't take certain items, like your car, old televisions, mattresses, pianos, and more. Don't expect to get beer on site either. Donations ranging from one to 10 pounds can get exchanged for a $10 rebate coupon, goods clocking in from 10 to 20 pounds score a $25 rebate for a 30-pack, and any donations over 30 pounds bring in a rebate of up to $50, equatable to two 30-packs of beer. 
You'll want to get a move on soon, as this deal only takes place on March 20 from 1 p.m. to 5 p.m. local time. Start gathering your goods together today and don't let this deal pass you by. Nothing can get us in the mood to clean up like the incentive of almost-free alcohol and if you find yourself in Nevada or Georgia, this promotion definitely justifies the work.