Guy Fieri Fans Want To See Him Host This Type Of Show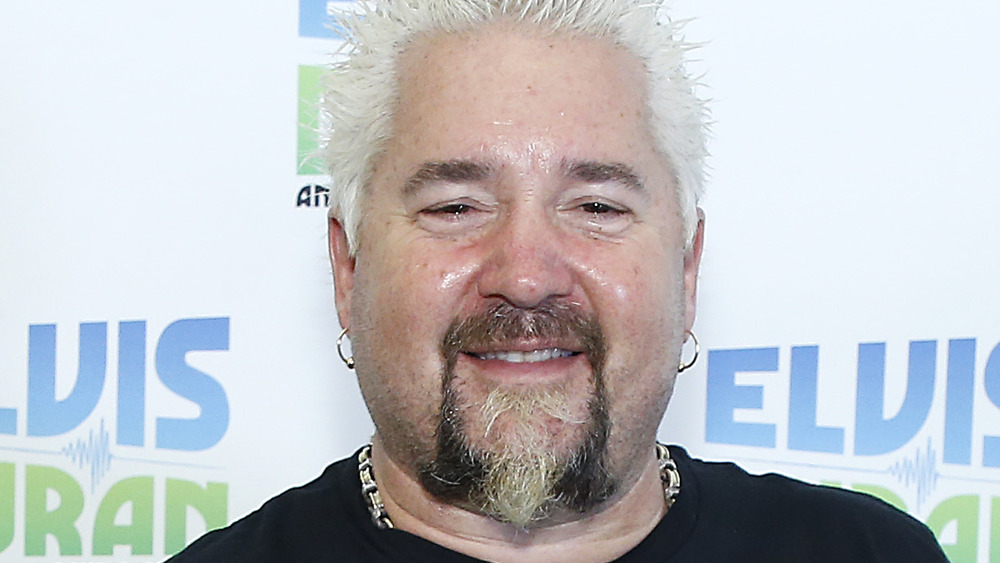 John Lamparski/Getty Images
After Guy Fieri posted a video of a thirsty manatee on Twitter with the caption "DDD in the Keys! How cool," his fans were quick to respond. Comments like "Those manatees just want to hang out in FlavorTown," and "Am I going to be taking a trip to the keys for a DDD vacation?" were clear indicators that his followers play an active role in the celebrity chef's social media. Some of them might even be pining for a nature series showcasing all his quirky slang in the future.
Hosting a nature show might be a little outside of Fieri's current food-focused repertoire, but we wouldn't put it past him. According to his "Guyography," Fieri has already hosted a variety of TV shows including the Emmy-nominated Diners, Drive-Ins & Dives, Guy's Grocery Games, Tournament of Champions, and Guy's Ranch Kitchen (via Guy Fieri's website). If he did decide to go the nature show route, one follower provided a possible title: "I think the world is ready for DDDD: Diners, Drive-Ins, Dives, and Dugongs."
Fieri's slang is a language all on its own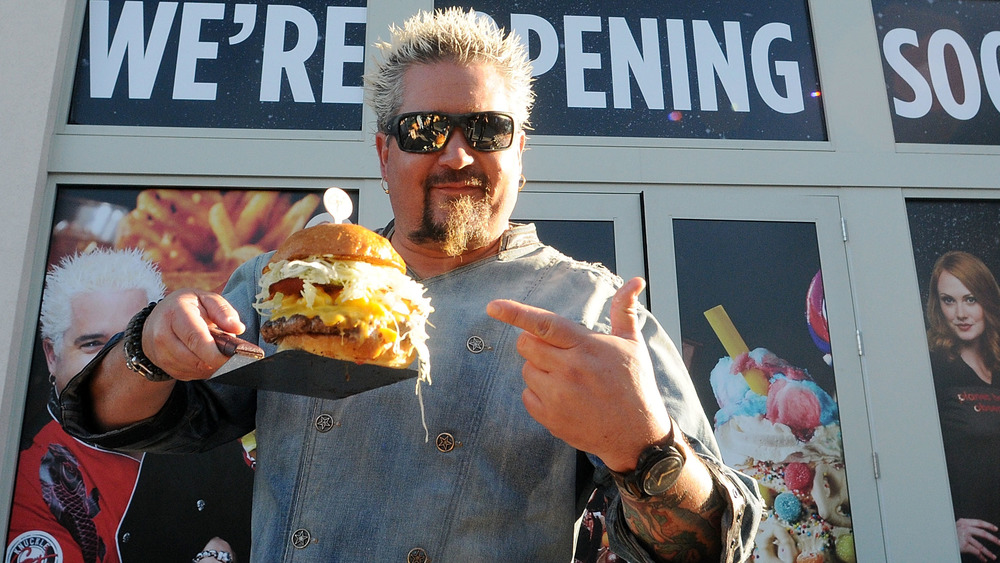 Gerardo Mora/Getty Images
Fieri's phrasing is legendary. He's used playful expressions like "bomb-dot-com tasty" and "dynamite" to describe dishes that agree with him. Some of his other unique wording is even more entertaining, like "put it on a flip flop," describing something so delicious it would still be enjoyable if served on a flip flop, and the head-scratching proclamation "that puts the shama lama in ding dong," which we think indicates something is good (via First We Feast).
As it turns out, "Flavortown," one of the chef's most well-known phrases, was created entirely on a whim. He told The Wrap it came about when he was in a diner and commented on a pizza – he thinks it was a pizza, anyway — saying "That looks like a manhole cover in Flavortown. Because of how big it is." 
Just how popular are Fieri and his catchphrases? So popular that in 2020, more than 25,000 people signed their names to a petition requesting his hometown of Columbus, Ohio be renamed to Flavortown, according to Cincinnati.com – meaning, there's a slight possibility Fieri really could become the Mayor of Flavortown someday!