The Only Type Of Vodka You Should Use In Your Cosmopolitan, According To An Expert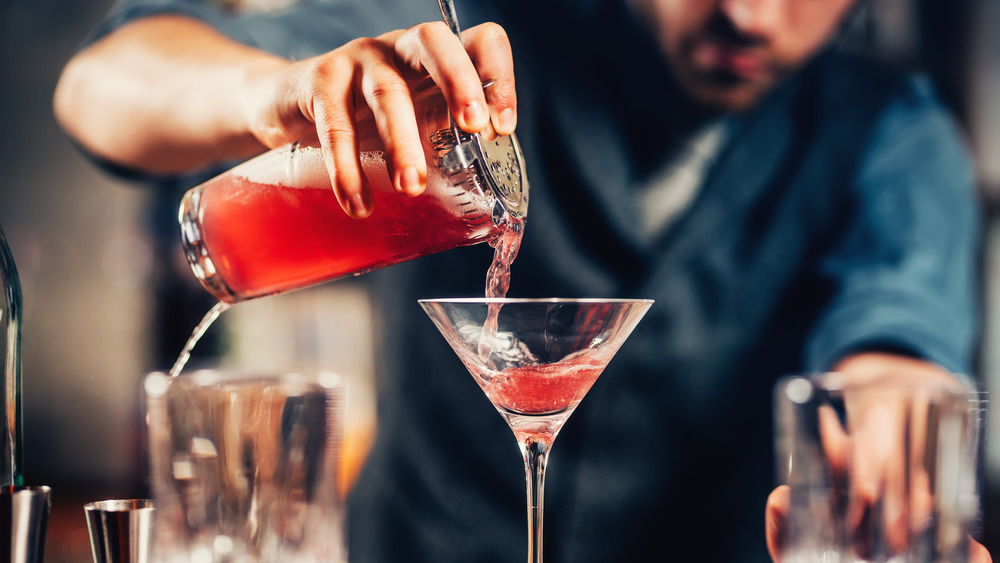 Shutterstock
Few cocktails exude luxury like a classic Cosmopolitan. While Sex and the City turned this beverage into a household name, the origins of the cocktail potentially date back to 1987, when Toby Cecchini of Manhattan's The Odeon shook up the first version (via Thrillist). The iconic pink drink blends together citrus vodka, Cointreau, lime juice, and cranberry juice to form an adult beverage perfect for any occasion (via Liquor).
As the Cosmopolitan evolved over the decades, multiple versions have sprung up. According to Bevvy, variations of the drink that replace the cranberry juice with white cranberry juice have appeared, along with different takes using Grand Marnier, grenadine, and even strawberries. While these twists on the Cosmo can tempt taste buds, nothing serves up a delicious experience like using the original recipe. In order to learn what truly makes this cocktail shine, Mashed consulted Eric Trueheart, former producer of the cocktail-centric Army of Drunks podcast, and co-founder of Black Yeti Beverage, a cocktail company releasing a line of bourbon and cola RTDs later this year.
In Trueheart's opinion, the quality of a Cosmo comes down to the choice of vodka. "While it may not be strictly the 'best' vodka, if you want the most authentic 'Sex in the City' era Cosmo, you're best off going with Absolut Citron," Trueheart said. "It wasn't the vodka used in the original Cosmo recipe, but it's the one in the version that made the drink famous on pay cable in the late '90s."
Taking the Cosmo to the next level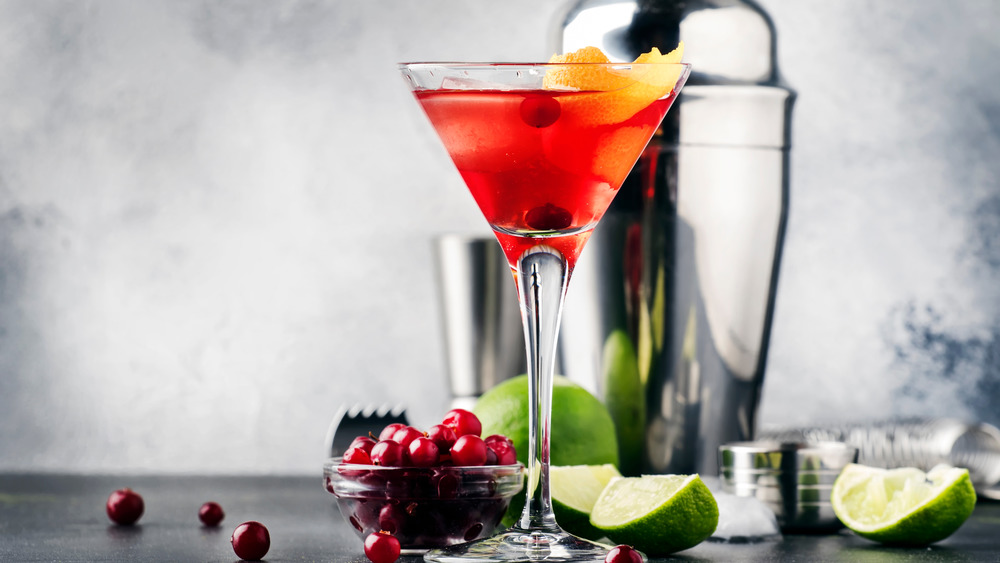 Shutterstock
Starting with Absolut Citron tastes great, but you can always spruce up the taste of the cocktail with a higher-end vodka. "If you want to kick it to a level up beyond Carrie and her pals, try Hangar One's Buddha's Hand Citron vodka," Trueheart recommends. "It tosses the lemons in favor of the Buddha's Hand Asian citron fruit, and the result is a more complex, slightly floral flavor."   
Finding the right balance of sweet and sour also compliments the particular vodka you opt to use. "It also never hurts to use fresh lime juice instead of bottled Rose's, but if you do, you may want to compensate for the sweetness you lose by adding some simple syrup," Trueheart said. By working with these simple ingredients, you can shake things up with a Cosmo that you can feel proud serving to anyone at one of your next soirees. Give Trueheart's suggestions a shot next time you need to find the right vodka, and you may just transport your taste buds straight to Manhattan!