Why Burger King Couldn't Use The Term 'Whopper' In San Antonio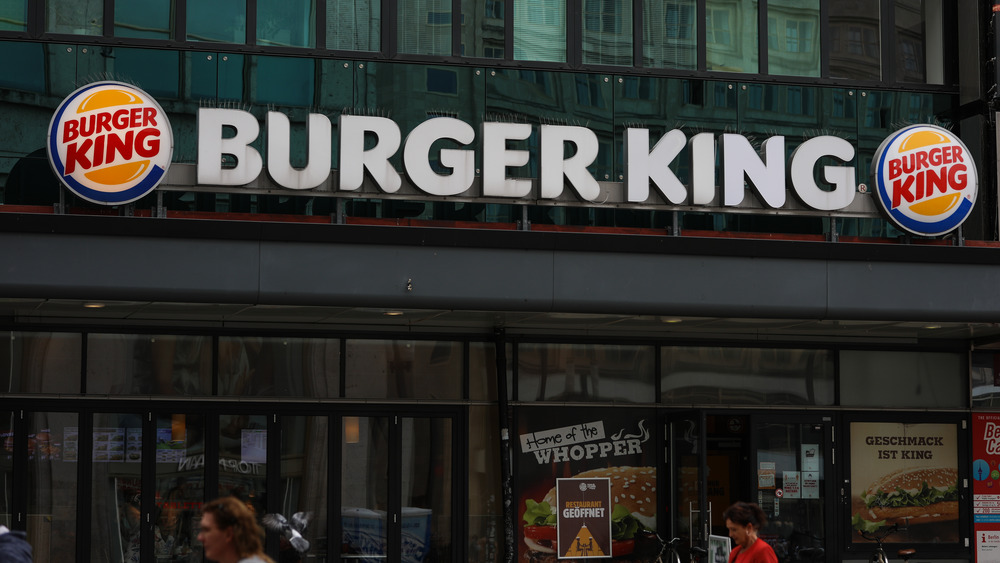 Jeremy Moeller/Getty Images
Probably the first thing that comes to mind when you think of Burger King is their signature Whopper. Made with flame-grilled beef, tomatoes, fresh lettuce, mayonnaise, ketchup, crunchy pickles, and sliced white onions on a sesame seed bun, it is perhaps Burger King's most famous menu item (via Burger King). The name is synonymous with Burger King just about everywhere — that is, everywhere except for San Antonio, Texas.
By the late 1970's, the Burger King brand was humming successfully along, and business was doing so well that they decided to expand their operations to San Antonio. They briefly opened a Burger King location at I-35 and Rittiman Road, but as it turned out the city didn't need another Whopper sandwich, per My San Antonio. The area already had a Whopper, in the form of a popular restaurant called Whopper Burger, which was independently owned by a local man named Frank Bates. 
The local Whopper Burger chain owned the rights to the "Whopper" name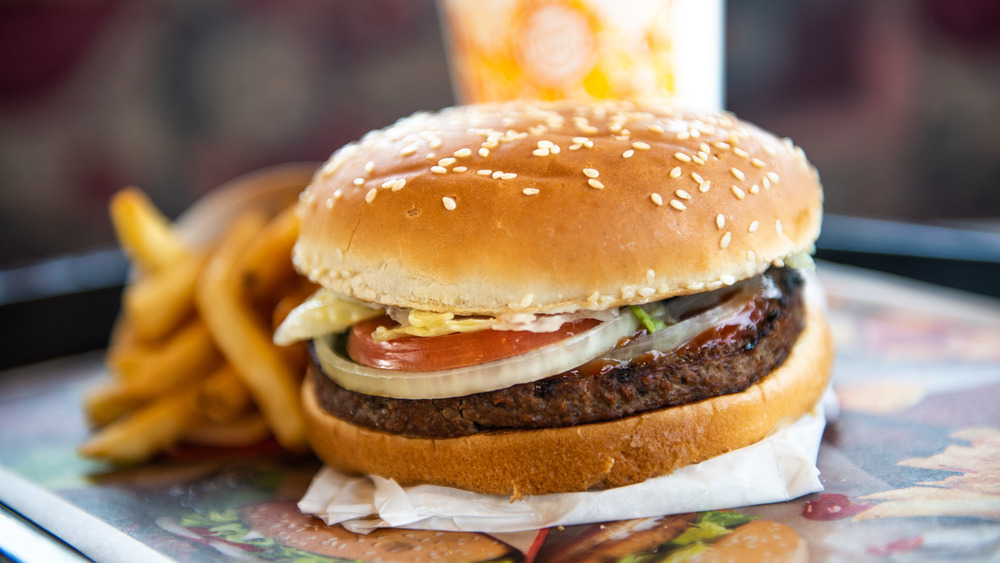 Michael Thomas/Getty Images
Bates had opened the very first Whopper Burger location in 1955 with just $500 out of his own pocket, and by the 1980's, he was operating 20 locations in Texas (via My San Antonio). As a result, Bates also legally owned the trademark and rights to the word "Whopper" in the area. Understandably, he didn't want Burger King's Whopper encroaching on his turf, so he banned the chain from using the term on any advertising, signs, or restaurants anywhere in the San Antonio area. As you can imagine, Burger King was not too happy about the ban on advertising their most popular product, but they had little legal recourse in the matter. 
Instead, they were forced to advertise their famous sandwich as a "Deluxe," rather than by its given name. The "Deluxe" never took off, and the restaurant was forced to close its doors. However, in 1983, Bates passed away, and his widow sold off the Whopper Burger chain to Burger King's parent company, according to The Daily Meal. By 1985, Burger King could not only reclaim the Whopper name and advertise their product, they had promised to make San Antonio the "home of the Whopper" (via My San Antonio). Now, customers can purchase their Whoppers at one of the many Burger King locations that are open and operating in the San Antonio area today.