The Best Dish Tom Colicchio Ever Ate On Top Chef - Exclusive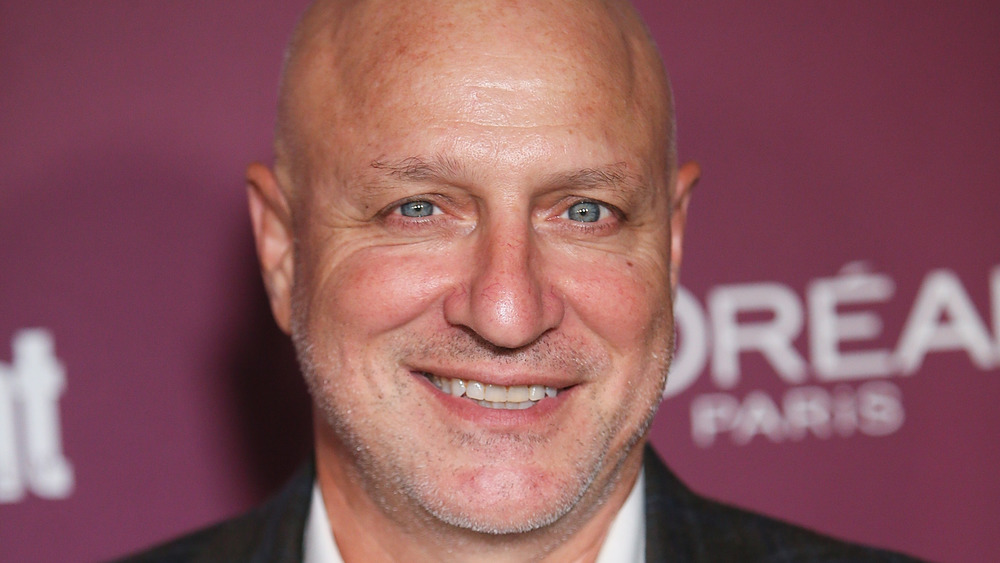 David Livingston/Getty Images
Tom Colicchio has obviously tasted some incredible dishes during his illustrious career as a chef and restaurateur. According to the Food Network, the star feels particularly partial towards linguine with clam sauce, and doesn't like when dishes over complicate themselves. An avid gardener, Colicchio also enjoys turning the fruits of his labor into ingredients, naming "a good roast on a hearty vegetable" as a beloved winter meal (via People). Over the years spent as a Top Chef judge, Colicchio has had the pleasure of sampling some of the best meals that the next generation of America's premiere chefs could dish out. While many of the offerings would impress any palate, one dish notably stood above the rest.
In an exclusive interview with Mashed, Colicchio detailed the very best dish he has tasted on Top Chef. "There's been so much great food over the years," Colicchio said. "I mean, some things have been really spectacular, had some clunkers too..." and these Top Chef clunkers hit some true low notes. Colicchio painfully recalled the worst dish he ever tried to Bravo for the show — a warm cod ceviche he had to spit out behind a cactus. Luckily, these missteps occur rarely, and make his favorite meals shine even brighter.
Colicchio's favorite Top Chef dish yet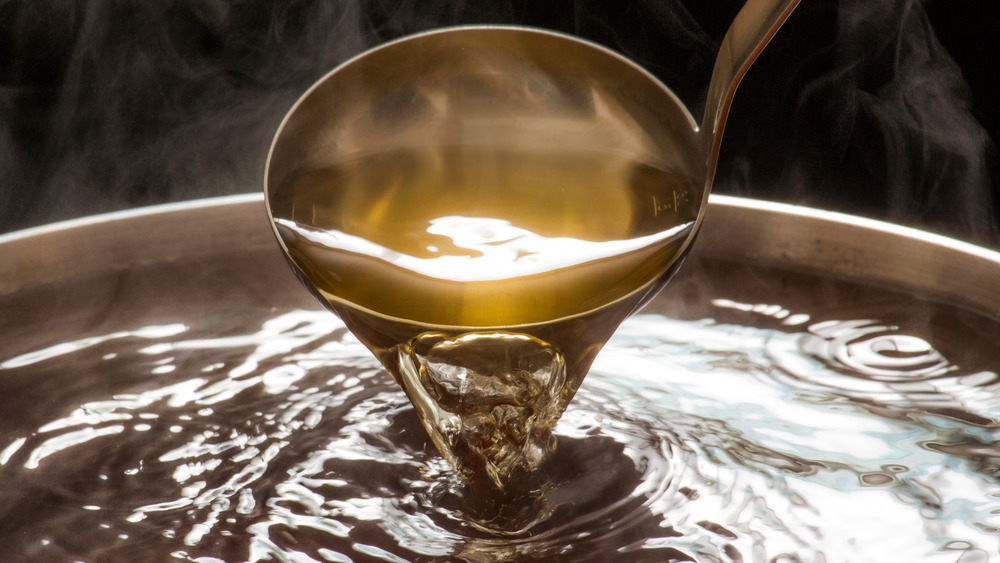 Shutterstock
Colicchio has tasted a ton of dishes over his years judging Top Chef, and thinking of the best one proved harder than expected. "It's hard to say because for a long time, I had an easy answer to that, and that was Paul Qui." Colicchio explained, "In our Texas season, [Qui] did a dish that was very simple. It was a couple of roasted vegetables and dashi, and it just floored me in how simply and how really delicious it was, but since then, I know there are several times I've said, 'This is the best thing I've eaten.' So, in the course of the season, if I say, 'This is the best thing I've eaten,' I mean it."
The dish Colicchio is referring to Qui's chilled sunchoke dashi soup with vegetables, featuring a mix of sunchokes, green onion, leek, dashi stock, cream, buttermilk, and butter (via All Top Chef), all combined to create an attractive, delicious bite that undoubtedly helped Qui take the mantle of Top Chef in season 9 (via Food & Wine). In the new season, we might even see a dish that could seriously challenge Qui's sunchoke soup.
"There was some really inspired cooking [in the new season of Top Chef]." Colicchio shared. "There was one particular dish that I liked a lot during Restaurant Wars. I'll leave it at that."
Make sure to tune in to the newest season of Top Chef, premiering April 1st on Bravo, to see if this Restaurant Wars dish is able to claim the spot as Colicchio's favorite Top Chef dish of all time, and don't forget to check out his newest sandwich collaboration with French's.