The 'Rule' That Saved Bobby Flay And Michael Symon's Friendship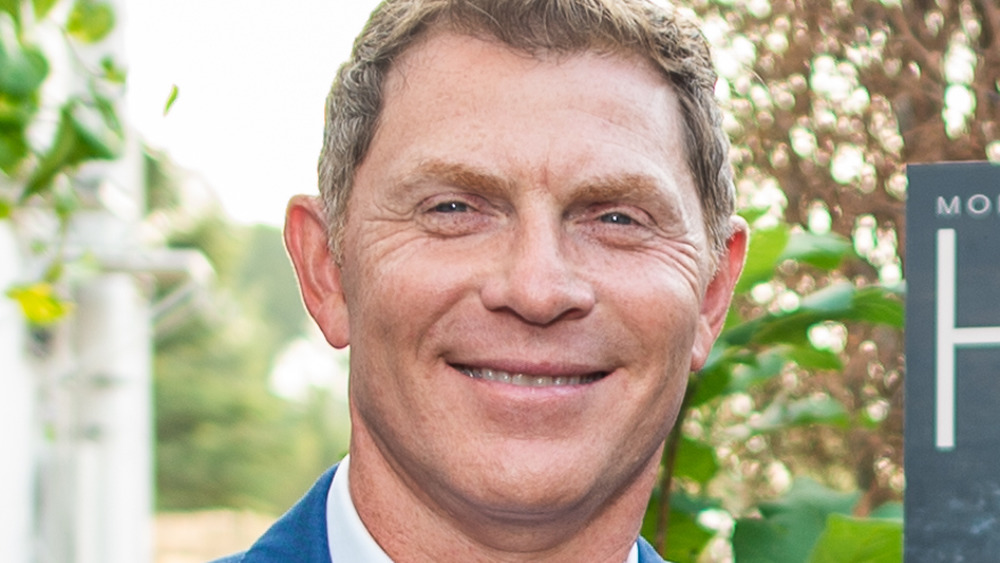 Mark Sagliocco/Getty Images
Celebrity chefs Bobby Flay and Michael Symon have a unique bond: they're thick as thieves and have seen each other achieve fame and popularity. According to People, the duo's friendship has lasted for two decades. And the best part? They're still going strong. As per Symon, his friendship with Flay began way back in 1998. He told the Food Network, "Originally we met on my first Food Network show — in 1998 — with Wayne Harley Brachman. Wayne was Bobby's pastry chef for, like, 15 years, so Bobby and I met then, and we've been friends ever since." 
Flay and Symon have often cooked together, experimenting with dishes like grilled fish. They also indulge in fun activities like playing golf and competing in random contests. In fact, Flay and Symon are so close that they even go on holidays with each other and spend plenty of time with their families. 
If there's one thing that Flay and Symon don't always see eye-to-eye on, it's food. As Flay revealed, "We disagree about what's good and what's not." Disagreements or not, Flay and Symon have managed to keep their friendship solid. 
They follow a simple rule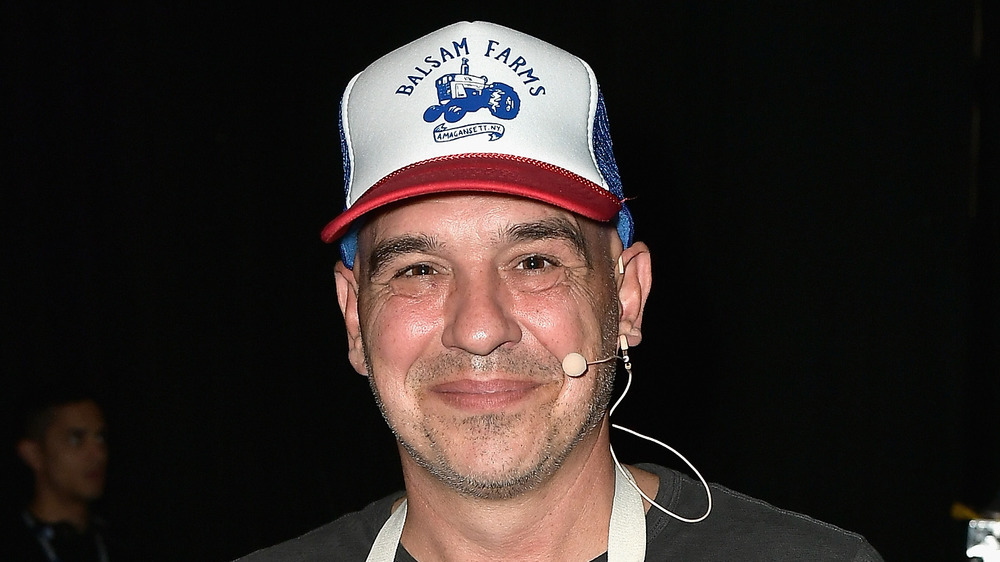 Gustavo Caballero/Getty Images
Symon once told the Food Network that he and Flay usually avoid directly competing against each other to avoid rifts. "We refuse to compete against each other, whether it be on Iron Chef or anything else," he explained. "We've never gone head-to-head. We compete against each other on the golf course; we don't compete [against] each other in the kitchen."
Symon and Flay made a slight exception in August 2019 when the duo mentored teams on BBQ Brawl: Flay v. Symon. As per People, Flay said that he was discussing holding a barbecue competition with a television network and figured he wanted to work with someone he knew really well. Symon offered an explanation for this. "When we originally talked about the show we were just completely going to mentor or coach ten great pitmasters," he shared. They were then asked to consider cooking against each other a couple of times to keep the competition interesting. As Symon clarified, "It's competition, but we have fun with it." 
The bottom line is clear: these guys don't take things too seriously and always prioritize their friendship.