The Most Expensive Big Mac In America Costs Over $6. Here's Why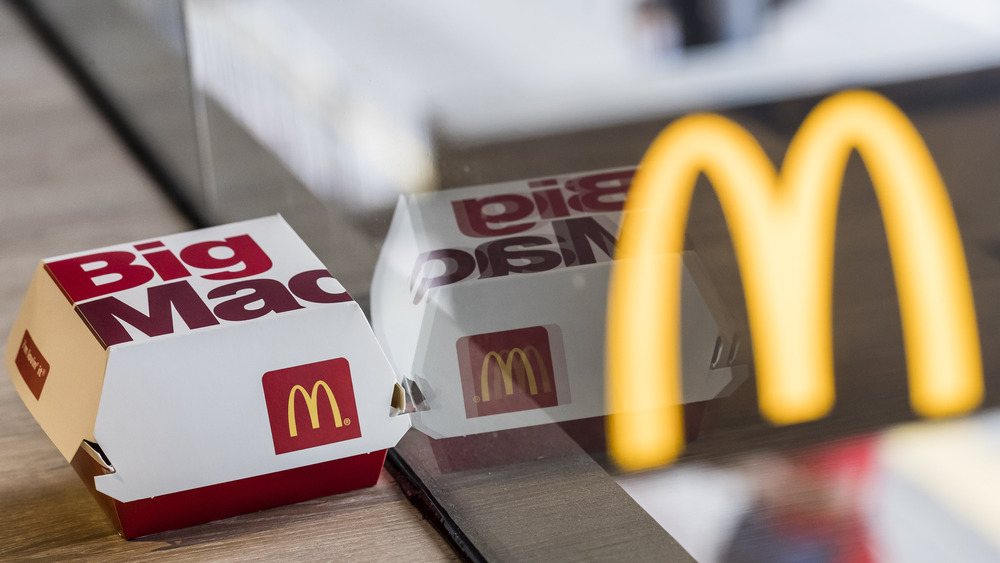 S3studio/Getty Images
McDonald's is arguably the most widely recognized restaurant in the world, and its iconic Big Mac sandwich reigns supreme as one of its most popular menu items, only coming in second to the chain's french fries (via Reader's Digest). Introduced to menus nationally in 1968 (via the McDonalds website), the double-decker sandwich made up of "two all beef patties, special sauce, lettuce, cheese, pickles, onions, on a sesame-seed bun" is consumed 17 times a second in the United States, per an Adweek report cited by  Eat This, Not That!.
With over 13,000 McDonald's locations in the U.S. alone (via Investopedia), it's safe to say that the hunt for a Big Mac won't be long when the craving strikes. And while the burger will taste pretty much the same no matter where you eat it, its price tag varies depending on where you are. As reported by Restaurant Business, those chowing down on the star of the McDonald's menu in Birmingham, Alabama will only have to shell out $3.79. However, a quick, 4-hour and 40-minute flight northwest (or 2,582-mile road trip, per Trippy, if you want to make an adventure out of it) will bring you to Seattle, Washington, where the price of the burger skyrockets to $6.39.
What makes the Big Mac more expensive in different parts of the country?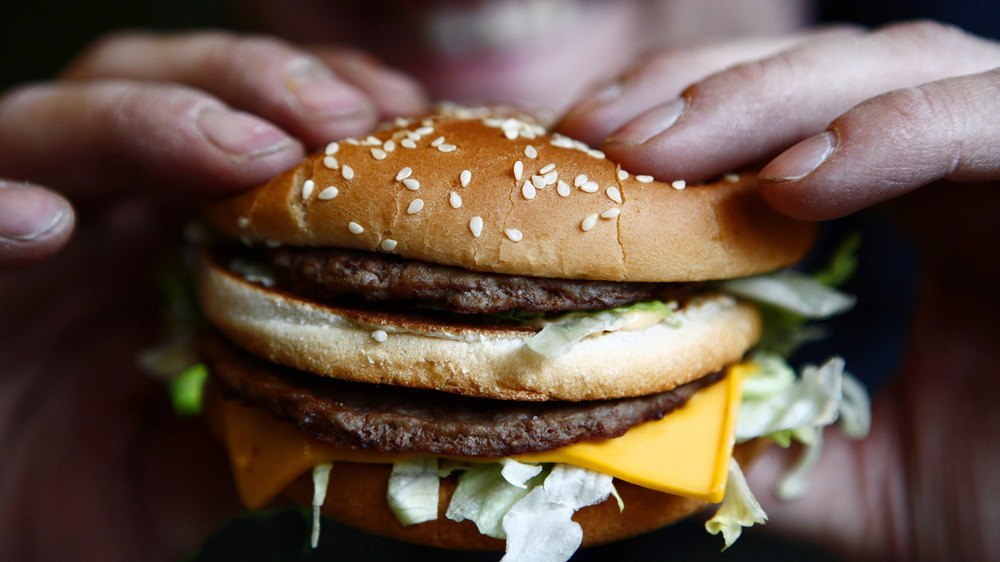 Bloomberg/Getty Images
So, what is it, exactly, that makes for the major price deviation of a Big Mac throughout the United States? It's not a difference in its make or even the quality of its ingredients, but rather, the amount of money being paid to the McDonald's employees making it.
Per Restaurant Business, menu pricing within fast-food chains, including Mickey D's, directly correlates to the city and state's official minimum wage or lack thereof. For example, the state of Alabama adheres to the federal minimum wage of $7.25, per the Department of Labor. Meanwhile, Washington is set at $13.69, with the city of Seattle itself offering a minimum wage of $16.69 an hour (via Working Washington). As Juan Martinez, founder and principal of the consultant firm Profitality, told Restaurant Business, a higher minimum wage "has to be covered," and it can't be done "completely internally," hence, higher prices for menu staples such as the Big Mac.
And while paying close to $6.50 at the drive-thru window might be a turnoff, that still doesn't mark the most expensive Big Mac within the McDonald's chain. As of January 2021, that title went to restaurants in Switzerland, where Statista noted that the sandwich goes for $7.29 a pop.