This Is The Best Part Of Top Chef For Tom Colicchio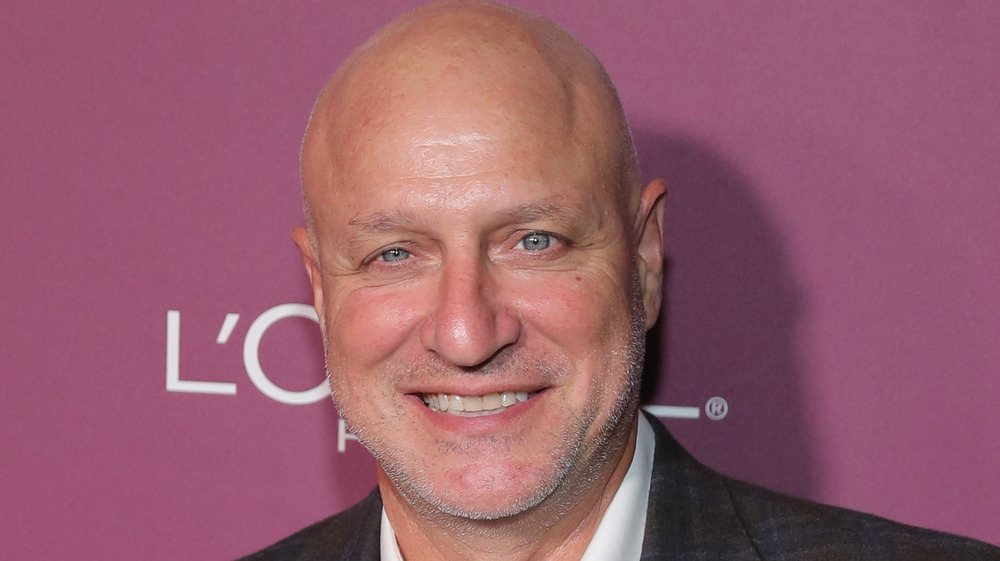 Neilson Barnard/Getty Images
Tom Colicchio from Top Chef is an impressive man. As per Bloomberg, the chef and TV personality started his career at a swim club where he would serve ice cream to customers and look after the cash register. However, in less than a week, he managed to add more responsibilities to his position and move up the ranks. He remarked, "... within a week I was doing all the short-order cooking for $275 a week under the table."
After his first gig, he tackled several other jobs, such as holding down a position as a busboy and a prep cook at a four-star eatery. He said that he was still considering getting formal training as a chef at that point, but ended up landing a role as a sous chef and there was no looking back.
Colicchio has done pretty well for himself as a television personality, most noted for acting as a judge on the popular cooking competition Top Chef. In an exclusive interview with Mashed, the chef spoke about the show, stating that for him, it's important to prioritize the quality of food on the show. He said, "For me, the criteria [is] is something cooked properly, is it seasoned properly? That's where we start. And then after that, then it's, 'Did they adhere to the challenge? How interesting is the dish at that point?'"
Colicchio looks forward to meeting young talented chefs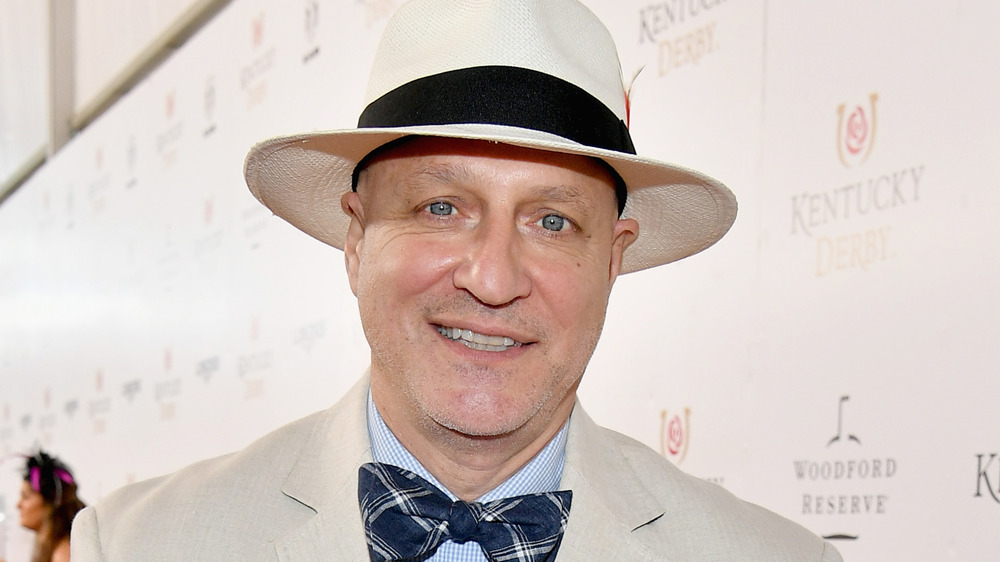 Dia Dipasupil/Getty Images
For Colicchio, the show is a big part of his life and something that he's proud to be associated with. Top Chef is set to make a comeback on April 1 on Bravo TV. And the excitement is palpable. As far as Colicchio is concerned, the show has gone through some significant changes, but some of the best parts have always been retained. The chef told Mashed, "The parts that are legit stayed, and it's kind of neat to see, but for me, the best part about doing the show is being able to meet so much young talent that I probably wouldn't get a chance to meet or know if I were just in my restaurants, doing my thing."
He added that the show has also helped him see what's out there and understand the world better. Of course, he's also happy about being able to support so many talented chefs as they explore and demonstrate their culinary skills on the show.