Martha Stewart's Oven Rules You Have To Follow For Perfect Cakes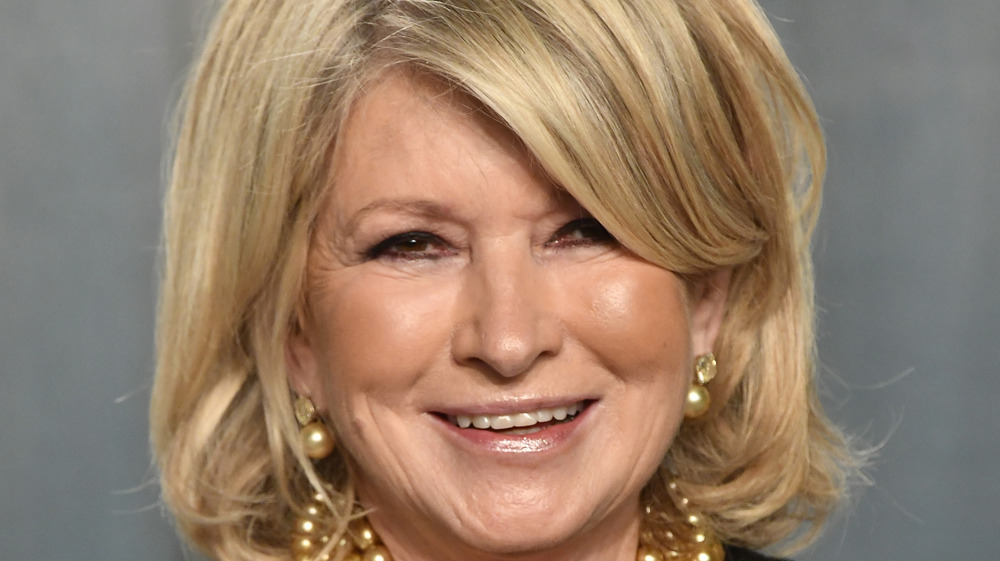 /Getty Images
Queen bee Martha Stewart has quite a few rules up her baking sleeves when it comes to perfecting the best cake possible. With her prestigious reputation, it's not uncommon to be nit-picky over things in the kitchen, especially if it involves demonstrating her own recipe.
The cooking and lifestyle mogul has authored 97 cookbooks; has had her own self-titled magazine since 1990; worked in TV, which led to 18 Emmys; and has launched a very successful line of home and cookware products (via Martha Stewart). Now, she enjoys whipping up recipes — like cakes! — from the comfort of her industrious, dreamy kitchen on her 153-acre estate in Bedford, New York (via Wide Open Country).
Her most recent cookbook, Martha Stewart's Cake Perfection, was just published in October 2020, and according to Stewart herself, it's a hoot with both adults and kids (via Martha Stewart). In March, the businesswoman virtually stopped by the TODAY show to gab about all-things cakes and even dropped a few insider tips.
Martha Stewart's secret for perfect cakes is all in the temperature and baking position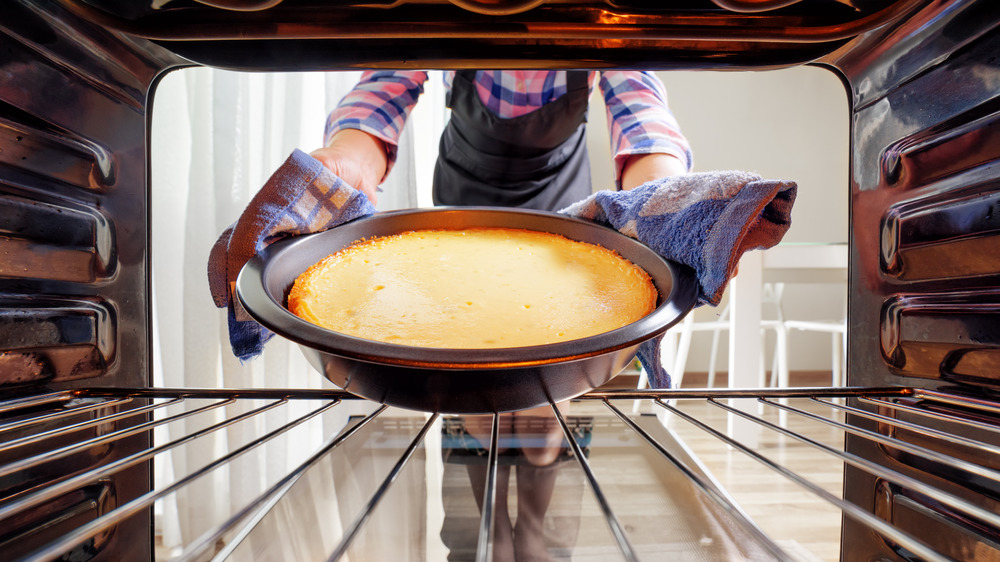 Shutterstock
Martha Stewart's golden rules for baking may seem a bit overwhelming — there's seven of them, according to TODAY! However, the most important ones are prep before beginning, which entails setting out all necessary ingredients, preheating the oven, mind the mixing, and allowing cakes to cool. If you nail these, you'll be off to a great start.
While those rules are highly important, there are two more that take the cake (see what we did there?). Stewart advises that you always "want to make sure the oven temperature is correct," and the easiest way to do so is by using a thermometer. Likewise, where you position the cake in the oven is just as vital. "You want very much to always bake your cake in the center of the oven or wherever the recipe tells you," she said on TODAY.
She stressed that cookbook authors don't note to bake a cake in the middle of the rack for fun. There's a reason and a science behind it, so you must follow their directions step-by-step. After all, they're called directions for a reason. "Baking is an exact science," she continued, adding, "You can't kind of fudge here or there, [and go] 'oh I'm going to leave out the milk,' you can't do it!"