Why People Are Criticizing Cup Foods After This Derek Chauvin Trial Testimony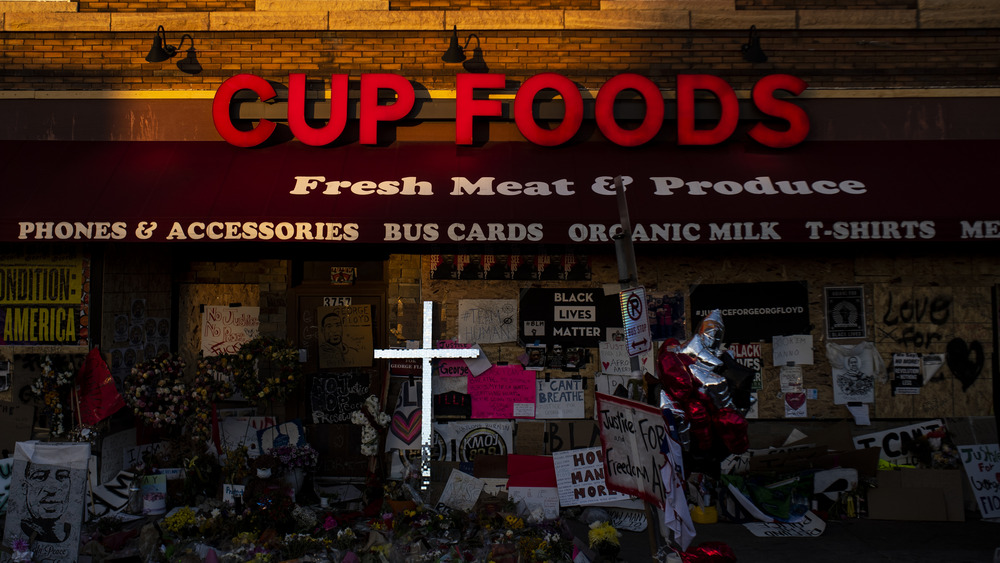 Stephen Maturen/Getty Images
As the Derek Chauvin murder trial continues into its third day, Cup Foods employee Christopher Martin has taken the stand to go over his recollection of events as they pertain to the investigation (via Duluth News Tribune). BBC reports that Chauvin, a former police officer on trial for the murder of George Floyd, responded to a call from a Cup Foods employee after Floyd paid for goods using a counterfeit $20 bill. Martin recounted his interactions with Floyd and went on record detailing how he regretted accepting the bill upon receiving it, despite initially suspecting the money was phony. Martin, who states he had never received training on how to identify counterfeit bills, was required by Cup Foods company policy to pay for any counterfeit money out of his own paycheck if he accepted it. He explained to the court he received an order from his employer to confront Floyd outside the store after management learned about the bill's falsification. 
The Cup Foods policy of making employees pay for counterfeit bills out of their paycheck, despite not receiving training, has not gone over well with people following the trial. A number of enraged individuals have taken to social media, denouncing this company policy.
A social media firestorm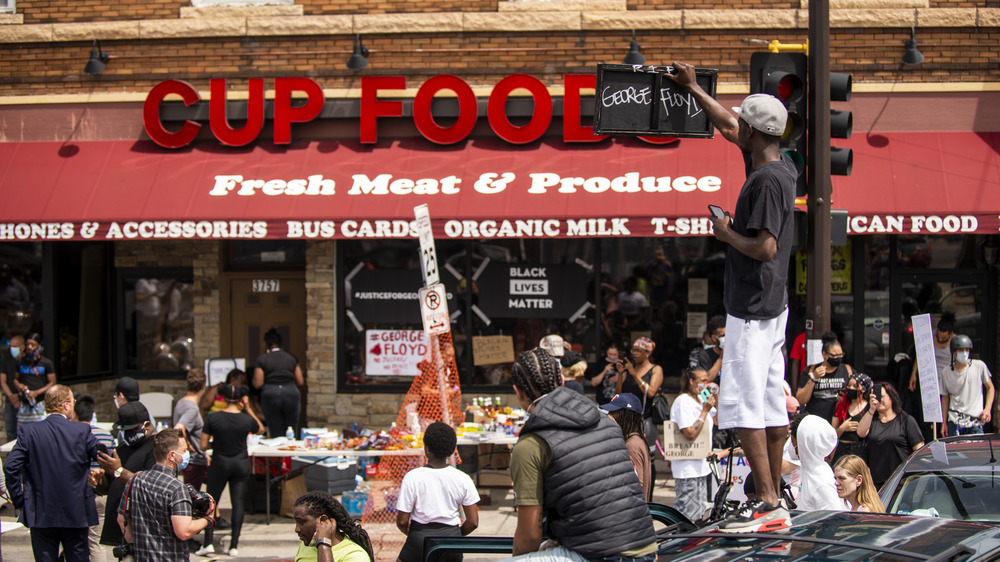 Stephen Maturen/Getty Images
Enraged citizens have made their opinions heard loud and clear regarding the damaging company policy towards counterfeit money. Twitter user @CardLinda commented on a post by the company from May 2020 in response to George Floyd's murder, "To make your minimum wage employees pay for a counterfeit bill is egregious. To make them go after someone accused of giving the store counterfeit money is dangerous. Why people would shop at your store is unfathomable," while Twitter user @DaLeLaw stated they believe "Cup Foods' policy of making employees pay for counterfeit bills taken violates MN Fair Labor Standards Act."
Many Twitter users blame the store's management, with @caramelshines tweeting, "#cupfoods needs to re-examine their procedures! No one should be told to confront a customer in that type of circumstance! The owner-manager whoever needs to be fired!!!" User @cathybrts echoed this sentiment, writing, "That store has a lot of issues. There's no way as a manager that I would send someone out after a customer. There are a lot of retailers who forbid their employees to go out after a customer once they've made it out the door. Too dangerous." Other Twitter users agreed, commenting on @cathybrts post with their own experiences as both employers and workers.
With a considerable amount of time left until a jury delivers a final verdict, we can only wait and see how the court responds to this testimony.