This Pasta Inspired Rachael Ray's New Cookware Shape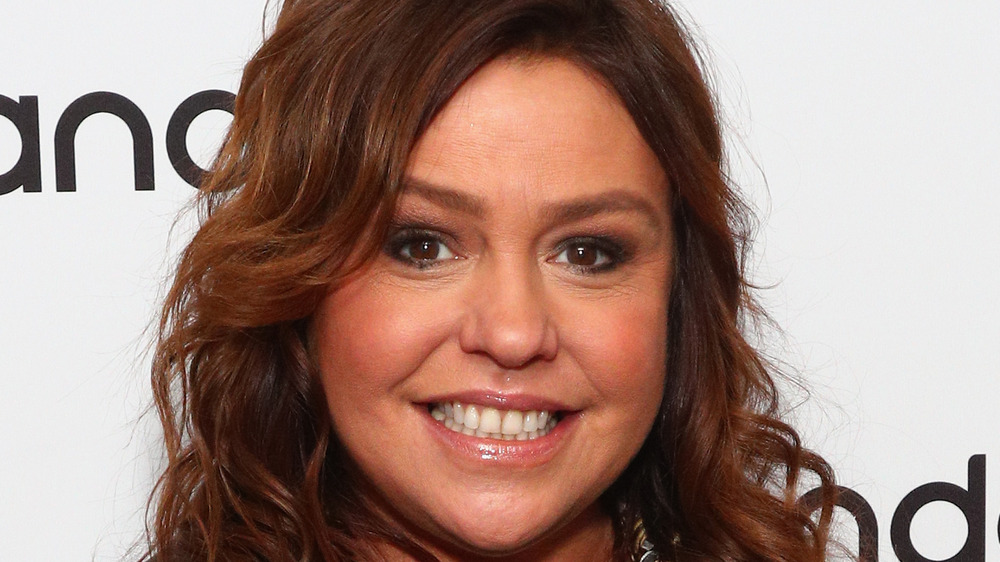 Astrid Stawiarz/Getty Images
We may receive a commission on purchases made from links.
Listen up, past fans (we're pretty sure that's everyone, but still): Rachael Ray might have changed the spaghetti game for good, and we're here to clue you in before her latest cookware set sells out.
In her newest line of pots and pans, Ray's included one surprising shape that may just have you swapping out your cookware that you've been holding onto since your college apartment days once and for all. It's what she calls the life-changing "oval spaghetti pot," she tells E! News, but you can find it in stores as the Rachael Ray Hard Anodized Nonstick Pasta Pot. The pot's unique oval shape means that it's the perfect size for pasta, making one-pot dinners a breeze.
Gone are the days of snapping spaghetti in a million pieces, and praying you don't hit your eye (not that you should be breaking your pasta anyways, but that's a whole different story). And even better? You don't have to let your pasta noodles stick out of the water while you wait for them to cook. Instead, boil them all at once — and evenly — in this Italian-inspired pot.
Ray credited the invention to her relentless love for pasta on Twitter, writing that "Necessity is the mother of Invention... and my need for Carbonara birthed the oval pasta pot." If you eat a lot of pasta like Ray, you'll be grateful you have this one in your kitchen cabinet.
For pasta lovers, Ray's new pot isn't a gimmick — it's genius
At $200, the price of this pot is steep, but its versatility may pay off. Many at-home cooks are finding that taking a chance on Ray's carbonara-inspired pot is worth it. Some shoppers were skeptical at first about whether or not the pot would evenly heat, but quickly realized that Ray — a long-time chef — knows what she's doing. One Amazon reviewer wrote, "There are so many more uses than you realize for an oval pan. Just try it and you won't want to be without one."
One Macy's reviewer noted that while the pot might seem large, it actually works as a space-saver on the stove, since you can fit larger pots (like a Dutch oven) right behind it, and they'll both cook evenly. While Ray created this cookware specifically for her carbonara, many shoppers have found it to be a welcome addition to all sorts of meals. Another reviewer wrote, "My first use of this pot wasn't pasta, it was a whole chicken that I had butterflied, added some vegetables, garlic and herbs ... and what a meal it made!"
That being said, we're certain that this pot makes a mean Italian dish as well. If you venture out and pick up this oval cookware, then you should try your hand at Ray's famous Carbonara with Saffron and Shrimp — it sounds like the perfect pasta to break in your new pot!