The Real Reason Wendy's Raises Money For Adoption Awareness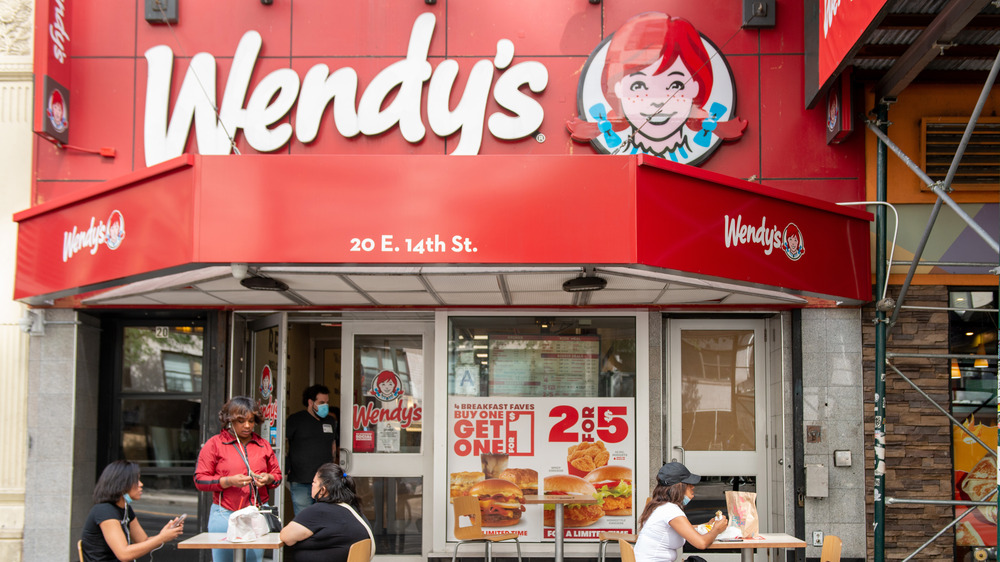 Alexi Rosenfeld/Getty Images
Wendy's is a popular fast food chain that's been catering to its fans for many years. The chain's first restaurant was opened on November 15, 1969. As per the brand's website, Wendy's founder, Dave Thomas, opened the first location in Columbus, Ohio. It didn't take long for customers to get excited about Wendy's offerings that included burgers with distinctive square beef patties and delicious Frosty dessert options.
Here's an interesting tidbit: as per a piece by Mental Floss, Thomas decided to name his fast food brand after his daughter, Melinda. When she was little, she couldn't pronounce her name correctly and started calling herself Wendy or Wenda. So cute! Well, that explains what inspired Thomas, huh? 
Also, there's a special reason why Wendy's is so closely associated with adoption to this day. Thomas started the Dave Thomas Foundation for Adoption back in 1992, and this move was inspired by his personal experiences. 
Thomas wanted to help kids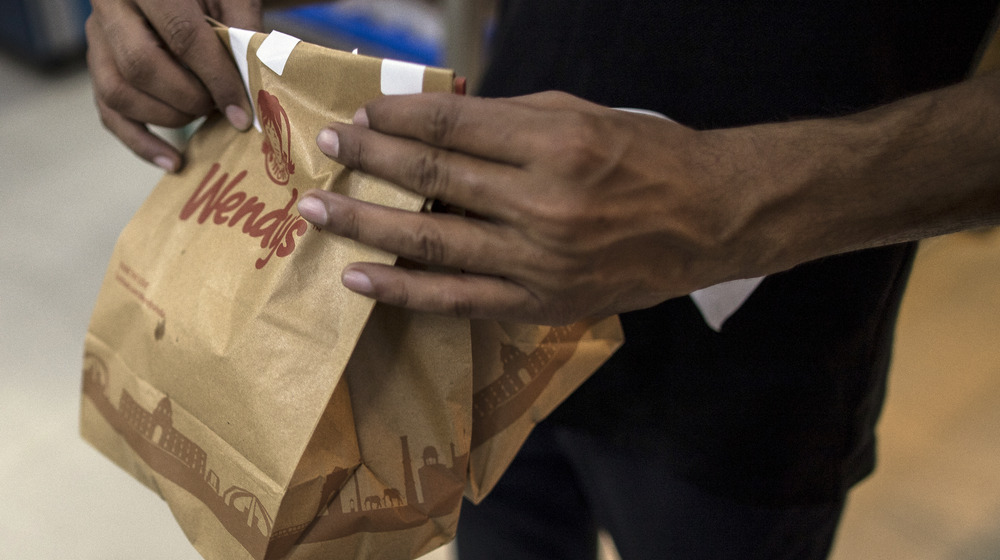 Bloomberg/Getty Images
As explained by Mental Floss, Thomas was an adopted kid himself; sadly, life was hard for him as a child. You see, he lost his mom when he was 5 years old, and his adoptive dad chose to tie the knot thrice after his wife's death. The family shifted base often, which meant that Thomas never really got the chance to settle in anywhere and had to live with uncertainty. 
Additionally, Thomas didn't share a close bond with his dad. He explained their relationship in a straightforward manner when he said, "He fed me, and if I got out of line he'd whip me." Fortunately, Thomas didn't let his personal experiences deter him from helping out others like him, and set up the Dave Thomas Foundation for Adoption in a bid to support kids looking for adoptive families. Thomas also wanted more people to be able to speak about what they've gone through as kids. "You'd be surprised the people who were adopted who don't want to talk about it," he revealed. "It's hard for people who have a mother and father to understand. Adoption was like the plague."
Well, Wendy's is keeping Thomas' legacy alive today. As per QSR Magazine, Wendy's makes it a point to voice their support for adoption, as well as the importance of foster care by raising funds for children in need. Wendy's also collaborates with the Dave Thomas Foundation for Adoption.