Here's What Kate Beckinsale Really Eats In A Day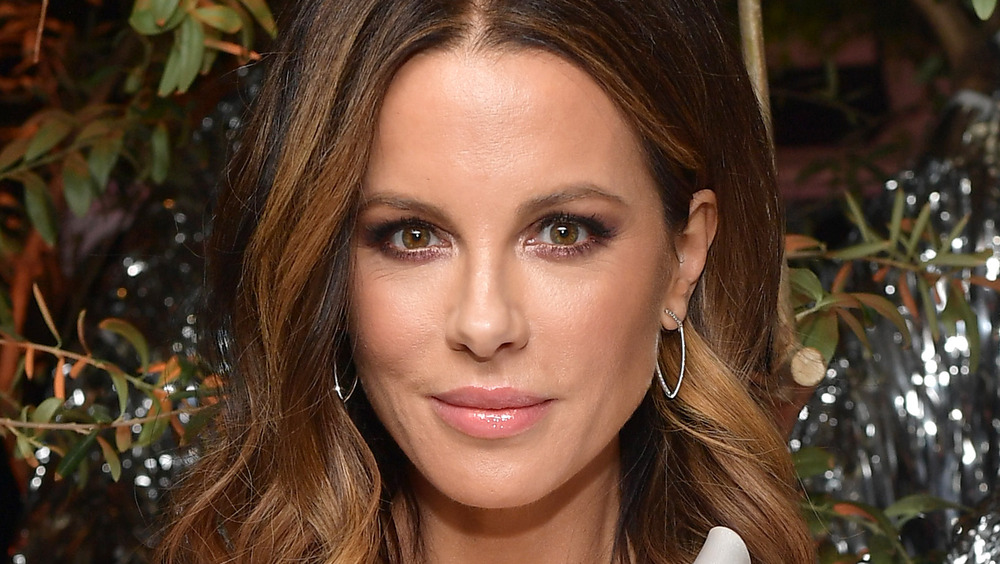 Matt Winkelmeyer/Getty Images
Kate Beckinsale, a revered British actress, and the former wife of fellow actor Michael Sheen, has garnered quite a reputation. Referred to as "the queen of art house cinema," and cast in a number of lead female roles like Underworld and Total Recall, Beckinsale has kept herself busy throughout her career (via Hello! Magazine). Oh, and don't forget those four kids who surely keep her busy in her private life too! 
With such a jam-packed schedule, the star requires a healthy lifestyle that's easy to follow and is adaptable in nature. "I'm very connected to my body – if I'm going to experience stress, I'm probably going to experience it physically," she said in an interview with Women's Health. At age 47, Beckinsale puts an emphasis on her physical health, while making sure she takes care of her mental health as well. So, what does the starlet actually eat to stay so healthy?
Kate Beckinsale chooses nourishing foods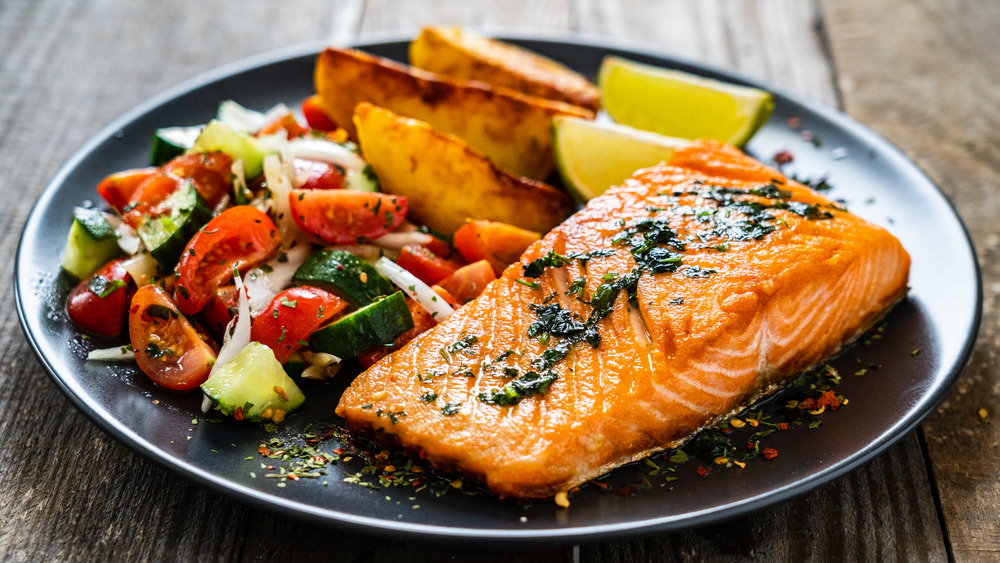 Shutterstock
In addition to regular workouts, including circuit training and a "brutal cardio" routine highlighted by People, the starlet spoke to Women's Health about the foods that keep her fit and focused. The mag notes that Beckinsale chooses to focus specifically on nourishing foods like "chicken or eggs with grass-fed butter, followed by a big salad with radishes, Brussels sprouts, safflower oil, and salmon later on." In the same interview, she also notes that "mega-stimulants" can often cause terrible triggers in her body, meaning the star avoids things like coffee, alcohol, and even the oft-praised dark chocolate due to their caffeine count. Us Weekly also found she's blessed with a lack of sweet tooth, so the temptations that plague others aren't much of a comfort to her taste buds.
Beckinsale's healthy diet and emphasis on mental health seem to be doing wonders for the star. Maybe a little time away from the caffeine, booze, and baked goods wouldn't hurt us... at least for a while.