Everything You Need To Know About Starbucks' New 'Borrow A Cup' Program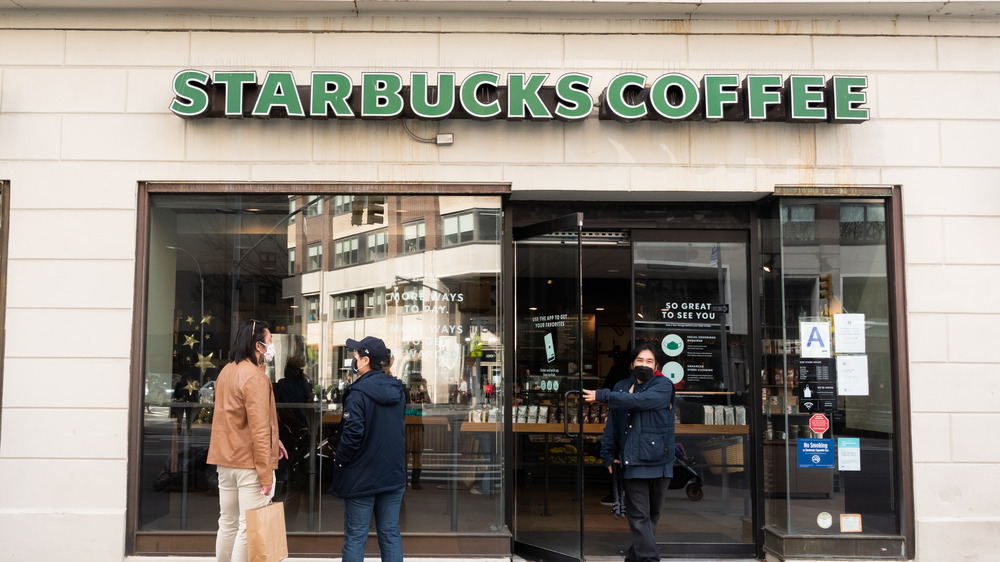 Noam Galai/Getty Images
Everyone has heard plastic waste has some extremely detrimental effects on the Earth, and those impacts have only gotten worse. According to Scientific American, the effects of COVID-19 have accelerated plastic usage and ecological damage, as we improperly dispose of face masks and gloves, causing even more problems for our oceans and planet. To help allay some of the damage, Starbucks has a new program that can do some real, long-term good for our planet and coffee habits.
According to CNN, Starbucks plans to initiate a revolutionary new program at some flagship Seattle locations. In order to make our coffee habits more ecologically sustainable, the cafe chain plans to start introducing a two-month option for consumers to receive their drinks in returnable cups. If coffee lovers opt to use the reusable cups, they pay a $1 deposit for the cup at the time of purchase, and get their dollar back when they return it, along with 10 Bonus Stars for their Starbucks rewards. If you have places to go and don't have time to give your cup back at the cafe, the chain has a plan just for you.
A new way to go green with Starbucks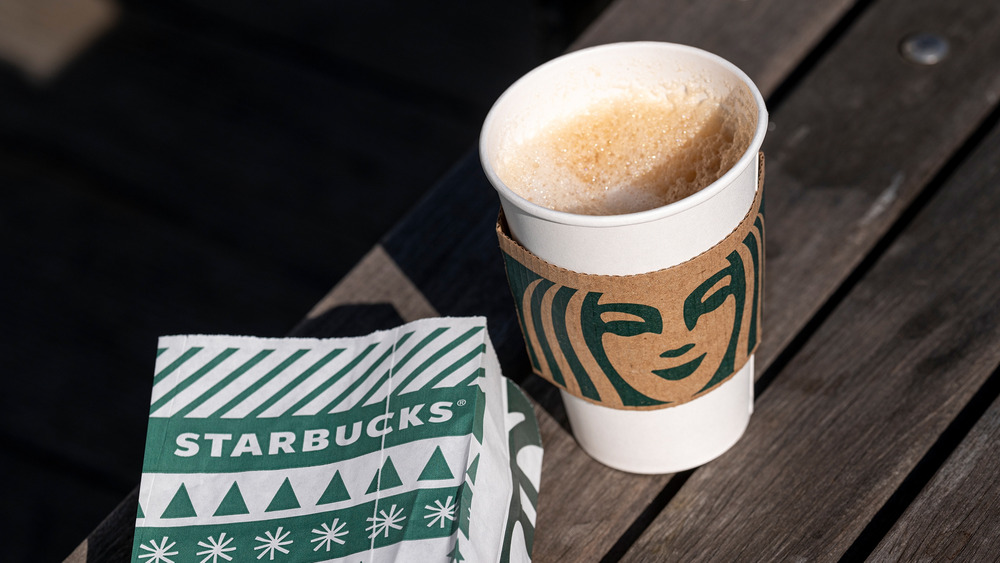 Bloomberg/Getty Images
If you love visiting Starbucks' drive-thrus, or just don't have the time to kick back and relax with your coffee, you can still take advantage of this great deal. CNN reports that customers can take their reusable cup home, while another company comes by your residence to collect your used cups. The brand will then clean and return the cups back to Starbucks. This new environmental push coincides with Starbucks' latest green efforts. According to Fortune, Starbucks recently launched a ten-year plan to drastically reduce the impact it has on the environment. This comes as good news, as the whipped cream it uses on drinks like Frappuccinos produces 50 times the amount of greenhouses gases as a private jet, the outlet reports.
If you love doing your part for the planet or just want to score some extra Starbucks points, the reusable cup program has your name all over it. With a bit of effort, we can all do loads of good on our local level for the planet, and with the help from Starbucks, we have the chance to live in a cleaner, healthier world.