The Real Meaning Behind Smashburger's Name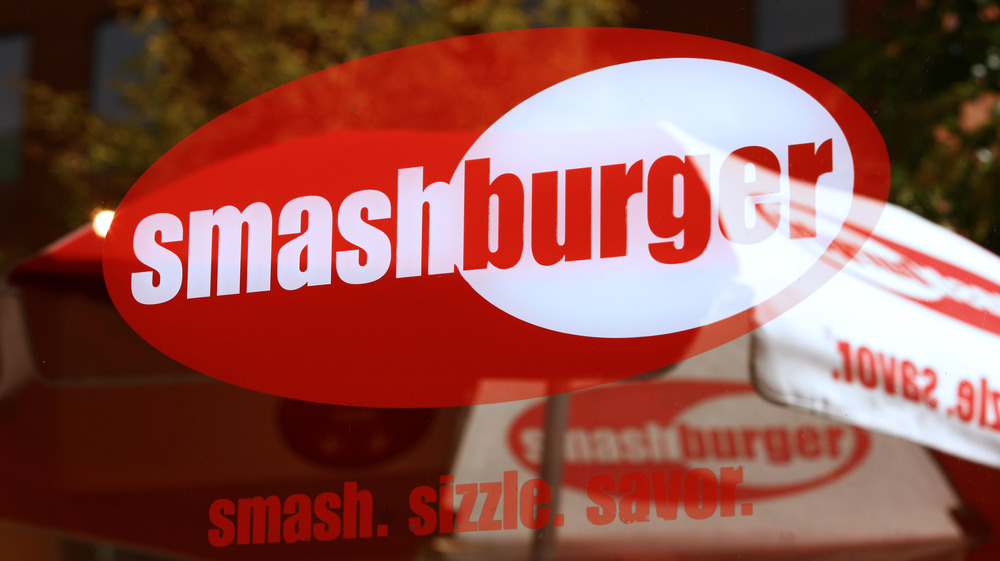 Bloomberg/Getty Images
When a restaurateur gets an idea for a food establishment, there are numerous things to consider. Many might say that the name is essential, and it can take time to figure out what moniker is ideal for the brand and concept one wants to create. There is a wide range of burger chains with names based on an imaginary character or inspired by an American hero or other names, and such is the case with Smashburger.
When co-founder Tom Ryan had the idea for a hamburger chain, he knew there was plenty of room for one more burger-focused restaurant. He'd already spent years working in the fast food industry and launching several food items, such as McFlurries at McDonald's and stuffed-crust pizza at Pizza Hut (via The Denver Post). He knew what worked, what didn't, what was missing, and what the public might be ready for. Plus, he knew that highlighting the cooking method would create a signature burger and make his dining spot stand out.
Burgers are smashed, literally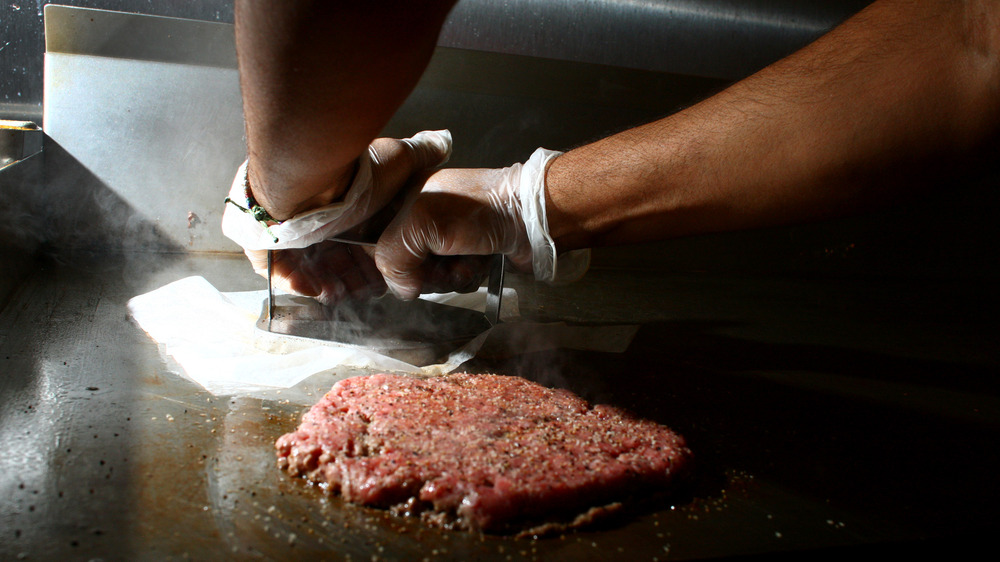 Bloomberg/Getty Images
So what inspired the name Smashburger? Well, the name is based on how the meat is cooked. According to Smashburger's website, all the meat is fresh 100-percent Certified Angus Beef and never frozen, and just as importantly, each patty begins as a small "hand-packed ball of meat," similar to a meatball. And then, yup, just as you may have guessed, the meat is literally smashed on a seasoned sizzling grill. This is a preparation method that adds a lot of flavor to the burger. 
Ryan, who has a PhD in flavor and fragrance, explained to The Daily Meal, "The smashing creates a deep caramelization, and it sets up a loose and tender texture that forces juices to bubble up through the burger." Within a minute and half, burgers are flipped with a sharpened spatula and cooked for another 90 seconds, and they're ready to serve up. So there you have it, the co-founder knew exactly how he'd cook the burgers and named the chain as such.