How Rich Is The Popeyes CEO And What's The Average Pay Of Its Employees?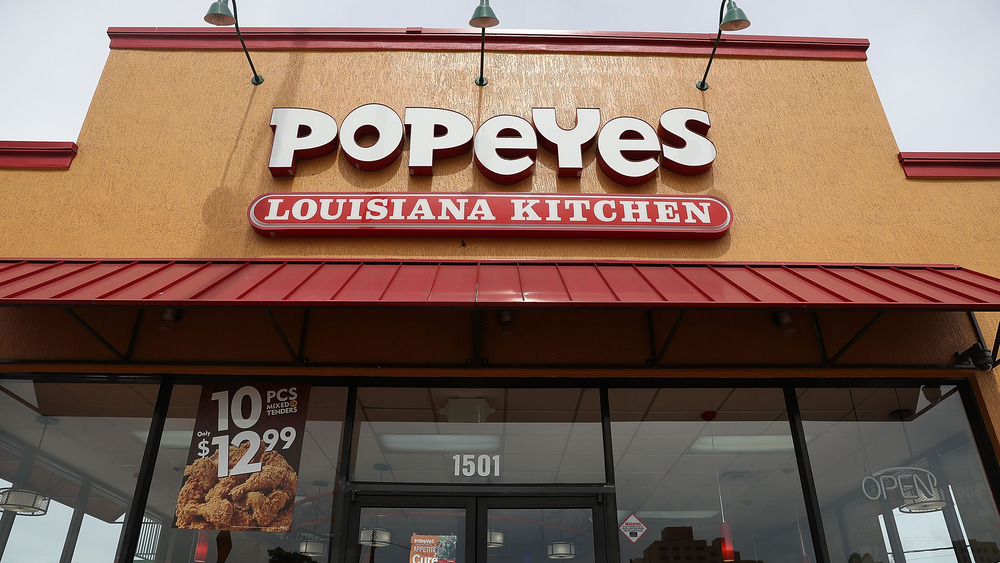 Joe Raedle/Getty Images
When in the mood for some good ol' fried chicken, most people head right to Popeyes, and for good reason. Though the end of 2019 saw the famed chicken joint spearhead the battle of the spicy chicken sandwiches, the restaurant — which, according to its official website, was founded in 1972 by Alvin C. Copeland Sr. — has been one of America's favorite eateries for decades. While the chain has landed on multiple Forbes lists, like 2020's "America's Best Employers By State" and "Best Employers for Diversity," one can't help but wonder if the pay employees receive can match the glory that is constantly bestowed on the restaurant's chicken, biscuits, and the positively perceived work environment for those hired. The answer to that question, however, will depend on what you consider "good pay" to be. 
According to Indeed, cooks, crew members, and cashiers all make an average hourly amount within the $10 range, while shift managers make $11.78 an hour on average. Shift leaders, on the other hand, make slightly more, with their hourly rate being $12.42. General managers and restaurant managers come in at $13.36 and $15.09, respectively, and district managers pull in a yearly salary of $67,931, or — when broken down per hour — $35.38. But how does that stack up against the amount that the brand's CEO, Jose Cil, is worth?
Jose Cil's salary is far from chump change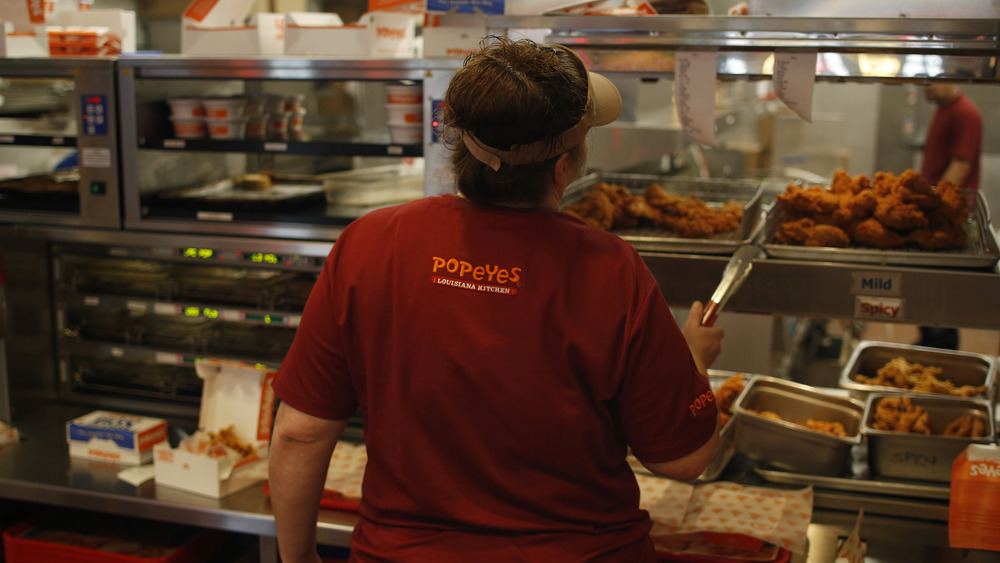 Bloomberg/Getty Images
Jose Cil, who Restaurant Business notes as taking over as CEO of Restaurant Brands International (Popeyes' parent company) in 2019, has a net worth heftier than one probably assumes. According to Wallmine, Cil's current estimated net worth is an eye-popping amount of "at least $37.3 million," with over $20 million being brought in as his salary at RBI. The website also states that Cil is the highest-paid executive at the company currently.
Although the $20 million salary may seem egregious to some, one has to remember that in addition to Popeyes, RBI is also the parent company of Burger King and Tim Hortons, making Cil the CEO of all three. Likewise, he also served as Burger King's president prior to taking the CEO role and spent 18 years working with the burger chain (per Restaurant Business).
So where does the remaining amount of Cil's net worth come from? Wallmine reports that the CEO also owns over $15 million worth of stock in the company and has sold almost $1 million in QSR stock since 2015. And with 2020 being what Restaurant Business noted as "the year of the chicken sandwich" for Popeyes and 2021 seeing Burger King planning to release its own new "fresh, not frozen chicken," one can only expect to see Cil's net worth climb higher by the start of 2022. Talk about knowing how to make your money really work for you.