Subway UK Just Got A Crunchy New Topping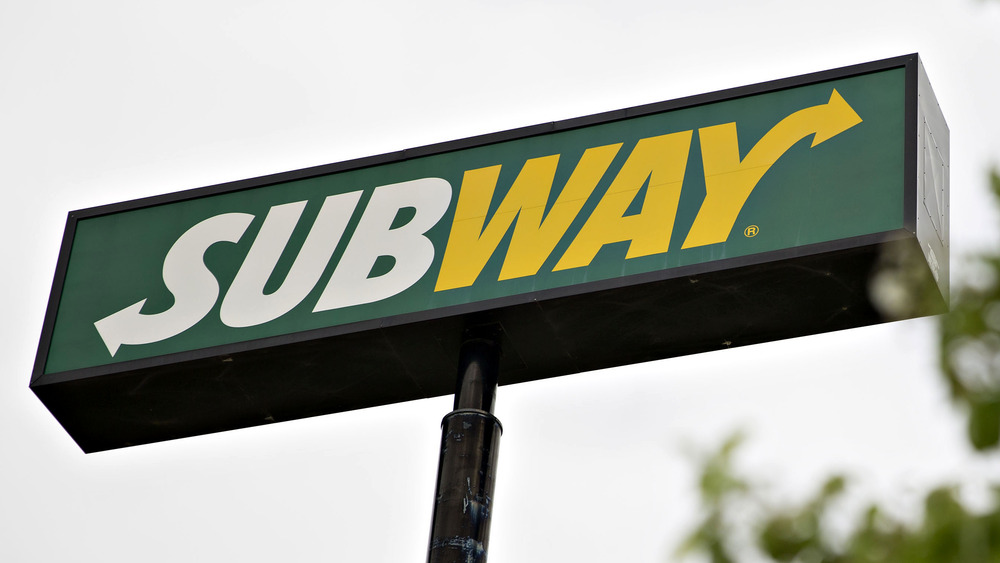 Bloomberg/Getty Images
A sandwich is a classic dish that's difficult to dislike, especially when you're looking for a fulfilling, fuss-free meal that doesn't take long to prepare. Here's where a popular sandwich brand like Subway comes in. Known for its massive variety of sandwiches, Subway is a solid option when you need a comforting meal to help you get through the day. 
According to the brand's website, Subway claims to be the largest submarine sandwich maker in the world — there are over 44,000 Subway outlets across the globe. Whew. That's a lot! What's more, Subway is proud of the fact that it's able to offer meal options that can be easily customized. As the brand says, "As we continue to grow, we are guided by [the] passion for delighting customers by serving delicious, made-to-order sandwiches."
Subway's most dedicated fans will be able to tell you that the brand has sandwiches that are unique to some of their international outlets. For example, you can order a Peri Peri Chicken sandwich if you're in South Africa, or treat yourself to a Smoked Chicken and Cream Cheese sub in Brazil. If you're a fan of bacon, you can order a sandwich with bacon, poached eggs, and cheese in Australia. Or get yourself a spicy surprise and feast on the Chicken Tikka sub in U.K. (via The Recipe). That said, Subway has just announced a special surprise for its fans in the U.K. Hint: it's a crispy twist.
It's a pretty crispy surprise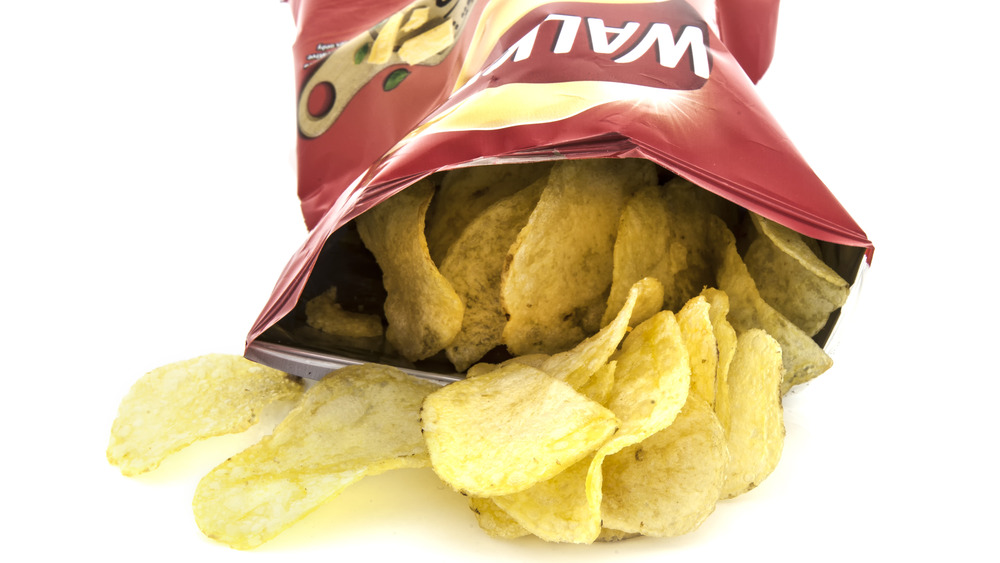 Shutterstock
As reported by Delish, Subway fans in the U.K. have something new to look forward to. Basically, the brand has collaborated with the Walkers brand to include crisps in sandwiches. Wait, what? Yes, indeed. Customers will now have the option to add Walkers crisps to their subway sandwiches. To be clear, it's the brand's Ready Salted crisps. Such a classic option, huh?
Subway even released a statement explaining its latest development. Angelina Gosal, who takes care of the brand's marketing efforts in the U.K. and Ireland, said, "The crisp sandwich is an iconic and important part of Britain's culinary traditions and we're excited to partner with Walkers to allow guests to now order one in store."  That does sound delicious, eh? Customers will be able to experiment with the crisps for a limited period as the offer will be available only till May 23rd. But still: this is a happy surprise!
What do you reckon? A sandwich with crisps inside: yay or nay?