The Reason McDonald's Is Suing These Poultry Suppliers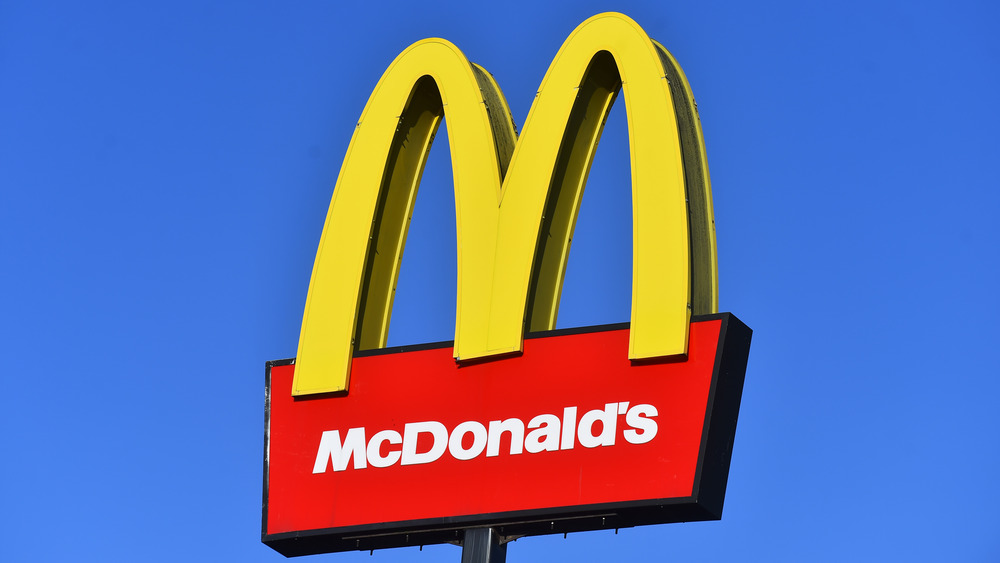 Nathan Stirk/Getty Images
On Tuesday, McDonald's announced that it will consider seeking repayment from Tyson Foods and other chicken producers for money lost on chickens due to price fixing. According to Restaurant Business, the corporation also intends to investigate similar issues with both pork and beef producers.
The fast food chain's move, however, is only the latest made among restaurant companies against Tyson Foods for price fixing, as Mashed reported when Chick-fil-A filed a lawsuit against the chicken supplier in December. Fox Business notes that Tyson Foods and Pilgrim's Pride have been under the scrutiny of the United States Department of Justice since 2016 for claims of similar activity ranging from 2008 to 2019, which is roughly the same time span McDonald's insists it has suffered. Other restaurants in the fray include Kroger, Olive Garden, and The Cheesecake Factory. Almost everyone buys their chicken from Tyson Foods. 
The actual complaint is summarized by an internal memo shared with Business Insider: "McDonald's distribution centers (DCs) may have been victims of the purported conspiracy, unknowingly purchasing broiler chickens from Tyson and Keystone Foods (now owned by Tyson) at alleged wrongfully-inflated prices, which our DCs then resold to McDonald's and franchisees." Then, as CBS commented during their coverage of Chick-fil-A's lawsuit, the higher cost of poultry could have been passed onto the customer, meaning the concern is relevant to all, dear reader. 
Recouping losses from chicken monopolies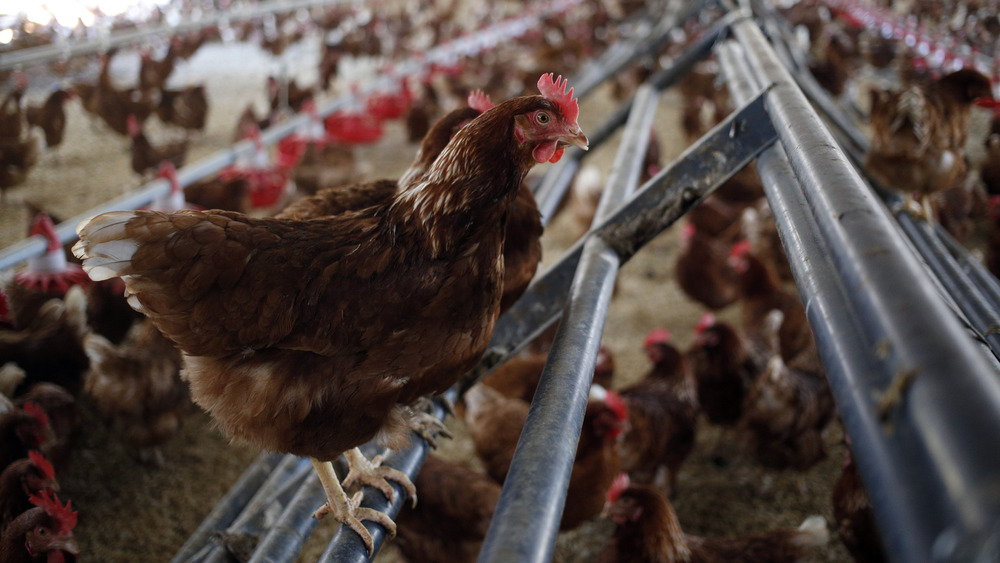 Bloomberg/Getty Images
The reason Tyson Foods and Pilgrim's Pride could get away with artificially inflating chicken prices is that the chicken industry operates under monopolistic conditions.
When picturing the business model for chicken farms, many may have an image of a brow-sweating family bringing chickens up to the slaughter that somehow translates to a globule of flesh on the shelf. However, as a 2018 piece by The Atlantic reports, most chicken farms exist as notionally independent contractors to a handful of chicken supply companies. Tyson provides the chickens, which the farmers raise to the company's exacting specifications. Tyson then kills, packages, and sells the chickens, while the farmers make so little they have to exist on a government subsidy. In essence, it is an abused franchise relationship.
So, with such control over every aspect of the poultry supply line, raising the prices of their products is an easy feat for Tyson and company. While seeking damages will redress something, Costco's plan to raise their own chickens, thus breaking their dependency on Tyson Foods, is a more radical step. Price fixing is indeed an issue, but that problem arises from the monopolies that dominate the poultry industry.