Duff Goldman Doesn't Understand The Hate For Crinkle Cut French Fries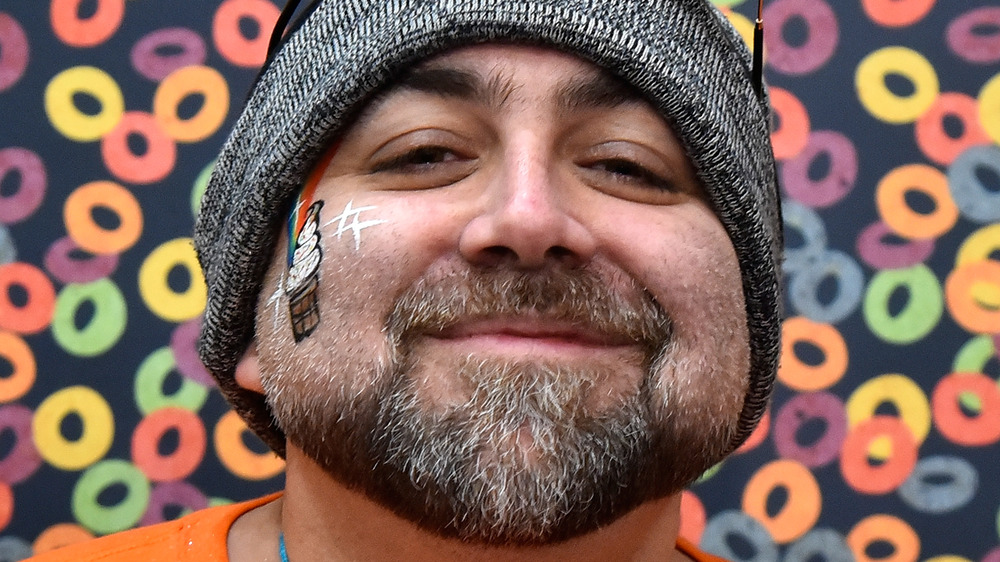 Kris Connor/Getty Images
Celebrity chef Duff Goldman is a definite authority when it comes to food, and he's worked hard to get where he is. Consider this, as per the Food Network: the chef worked at fast food eateries such as McDonald's before he got into the industry and enrolled as a student at the Culinary Institute of America. Goldman admitted that when he started working in the industry, it was necessary for him to do what it takes to get comfortable on the job and get his hands dirty.
Also, like everyone else, Goldman has some preferences that he turns to when he's in need of a good meal. For one, he told Parade that he absolutely loves feasting on sushi. "Sushi is a go-to," the chef explained. "It's always good. You never really feel bad after eating your weight in sushi." Yum.
Additionally, it's hard for Goldman to turn down a great burger. And as far as French fries are concerned, the chef is especially partial to crinkle cut fries, and even prepared some for his wife when she was pregnant, as per his Instagram account. Goldman takes his love for crinkle cut fries quite seriously, as it turns out.
He loves the snack
Shutterstock
Goldman loves crinkle cut French fries so much that he recently defended them on Twitter. He expressed his sentiments in a free-flowing tweet, writing that crinkle cut fries that have been prepared using cooler oil to make sure that they're crispier are unbeatable. As far as Goldman is concerned, you get extra points if you serve them "in a red plastic basket on a sheet of wax paper with ketchup that comes out of a red squeeze bottle" and a grape soda. That does sound pretty hard to resist, to be honest.
In case you're curious, Goldman's answer was responding to a tweet from Discovery+ that targeted crinkle cut fries, which answered a question posed by Food Network that read, "Eliminate a french fry shape forever: classic, crinkle, curly or waffle?" Whew. 
Several fans happily agreed with Goldman and wrote that they're quite fond of crinkle cut fries. As a fan stated, "Crinkle cut fries are the best. They hold the ketchup better."