The Recipe Rule Ina Garten Never Breaks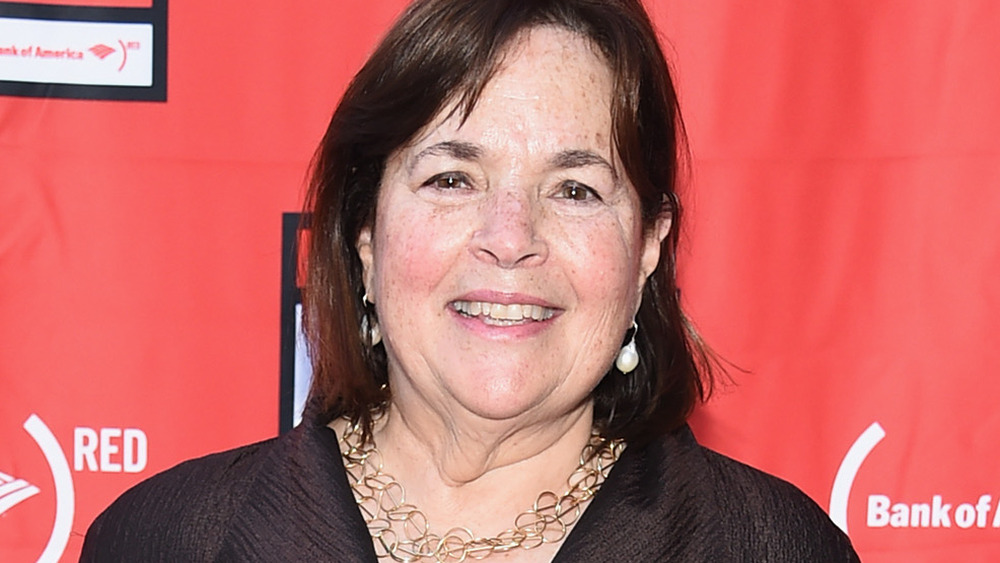 Michael Loccisano/Getty Images
As a professional chef, you'd think Ina Garten may cook off memory or by what looks good to her. It's a safe assumption, but you'd be wrong. The Barefoot Contessa star — who's gone on to write more than 10 cookbooks, host her own cooking show, and other fabulous adventures like creating the kitchen of her dreams — has one major rule when it comes to recipes and cooking.
In a frank conversation with Food Network, Garten opened up about her deepest cooking and baking secrets, tips, habits, and rules. For example, she considers booze her secret weapon, Irish oatmeal is her favorite breakfast food, and she despises cilantro. However, the rule she always abides by that's really turning heads is that she never, ever wings a recipe. On top of that, she prefers to cook recipes from only her cookbooks. "I trust them," she told the network. "I'm a science person. I measure everything."
What is Ina Garten's favorite recipe?
With 11 cookbooks and hundreds of recipes under her belt, we bet you're dying to know which of her own recipes is Ina Garten's favorite. While giving journalist Katie Couric an intimate tour of her East Hampton kitchen also known as the barn, Garten dished on her favorite recipe, and it's a yummy one.
"There's something about the ricotta, lemon, and vanilla. They're all great flavors together," Garten said in regards to her fig ricotta cake, which she's found to be a crowd favorite (via theSkimm). The Food Network TV host went on to say the cake is super easy to whip up and is especially refreshing in the summertime, as that is when figs are in season. If you're wanting to make this outside of the summer months or perhaps with a different fruit, Garten recommends "fleshy fruits" such as peaches and plums.
Garten does have cookbooks from other authors that she enjoys from time to time. According to her Barefoot Contessa website, her favorites include The Silver Palate Cookbook by Julee Rosso and Sheila Lukins, Mastering the Art of French Cooking by Julia Child, vol. 1 and 2, and, appropriately, A Platter of Figs by David Tanis.