The Reason Burger King Is Banned From This Illinois Town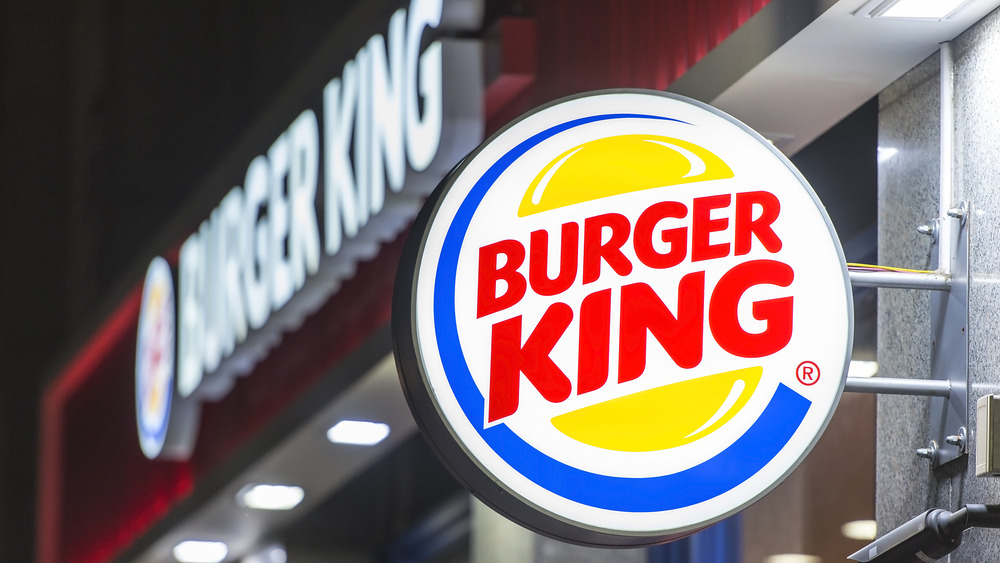 Shutterstock
Because you have, of course, asked yourself this question: there are over 7,250 Burger Kings in the United States at the time of this writing (via Scrape Hero). Statista keeps track of the number of BK's worldwide, and the fast-food chain is slowly expanding its reach. No surprises here. There may well be more BK's next year. But, as it stands, there are 81 Burger Kings in Houston, Texas; 58 in Miami, Florida; and 52 in Chicago Illinois. There are zero in Mattoon, Illinois. More to the point, there will forever be zero in Mattoon: population 17,615 as of 2019, according to the U.S. Census.
It's not that Mattoon's population is mysteriously averse to the power of the hamburger. The Mattoon Chamber of Commerce's restaurant guide proudly announces that McDonald's operates in their town, as does Steak N' Shake, Hardees, Sonic, and Freddy's Frozen Custard & Steakburger. In fact, once upon a time in the 1960s, Burger King desperately wanted to open a restaurant in Mattoon. It would have done so if another restaurant with the very same name hadn't challenged the national fast-food chain in federal court. Meet Mattoon's Burger King: the restauarant which has the unquestionable distinction of being the original "Burger King" by one, entire year. Also, says at least one Twitter user, its french fries are bomb (via Twitter). You can get a pound of them (a pound!) for 3.59 according to its menu. 
How a small-town Burger King beat BK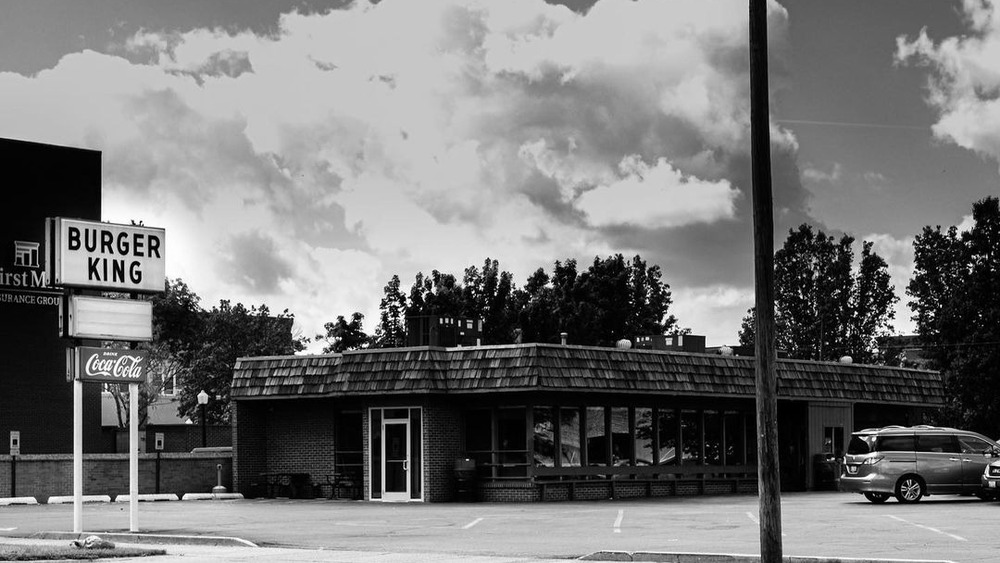 Go to Burger King in Mattoon, Illinois, and you're in for freshly made burgers with meat bought locally, at least according to Eater. At the time of this writing, as per the restaurant's menu, you can add vanilla or cherry to your soft drinks, and complement your burger with a double-banana split from Burger King's sister joint, Frigid Queen. This is the kind of place that families have been going to, as per one Instagram memory, every Sunday after church, for generations. The service might be a little slower than what you might expect from a Burger King (the national chain), but that's on purpose. Ernie Drummond, Matton's Burger King's owner told Eater, "We never want to change that."
It was in an effort to preserve that restaurant's local reputation that Burger King, Mattoon took the national chain to court in 1968, trying to stop its rival from opening up more restaurants in the entire state of Illinois (via Eat This, Not That!). As per the court case in question, Burger King (the national chain), which opened its first restaurant in Florida in 1953, opened its first Illinois restaurant in 1961. That's one year after Mattoon's Burger King had trademarked the name in the state. The court didn't give Mattoon a complete win ... but close enough. Burger King (the national chain) has since been prohibited from opening a restaurant within a 20-mile radius of Mattoon, the official area that the court determined to be Mattoon's Burger King's customer base.