The Truth About Julia Child's Marriage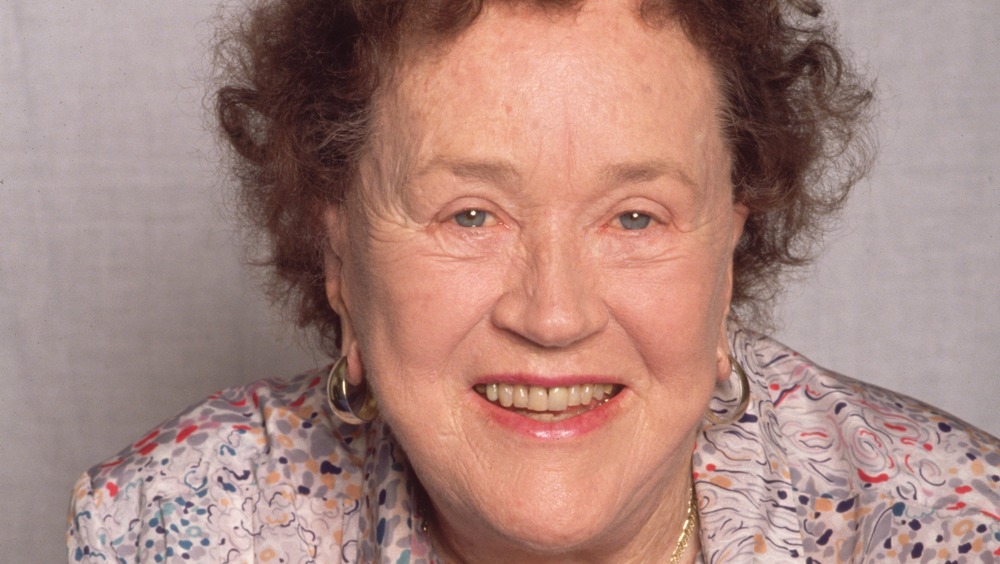 Francesco Da Vinci/Getty Images
Paul Child and Julia McWilliams were just a couple of Americans working for the State Department, in what is now Sri Lanka, in 1944. They worked a few desks away from each other, according to The New Yorker, and became fast friends, exploring the local food markets together on their days off. There were no fireworks, nor the distant chime of wedding bells (though there was the occasional elephant ride, apparently), theirs was simply a happy friendship based on that most unifying of circumstances: being stuck in a foreign country together. "It wasn't like lightning striking the barn on fire," Paul Child would later recount. "I just began to think, my God, this is a hell of a nice woman," (via The New Yorker).
Julia Child believed that marriage was a "lovely intertwining of life, mind, and soul," and it was clear that she had found the perfect partner in her husband, Paul (via Town & Country). Of course, though their relationship spanned five decades, the Childs' marriage was not without strife: "Once Julia became a celebrity, the day-to-day reality of the Childs' marriage grew more complex," a biographer explains in The French Chef in America, a book about the second act of the famous chef's life, according to Town & Country. Balancing professional ambitions with personal relationships is never easy. But the book goes on to highlight the ways in which Julia included Paul in every aspect of her newfound fame, and credited him for her professional success: "Without Paul Child," she said, "I would not have had my career."
Paul and Julia Child were better together than they were apart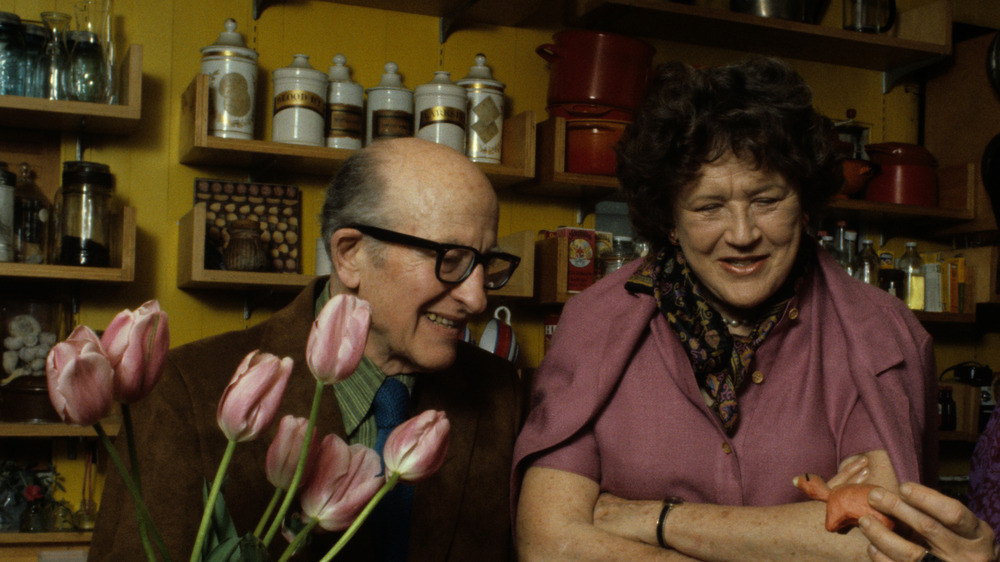 Susan Wood/getty Images/Getty Images
Paul was equally enamored of his bride. In France is a Feast: The Photographic Journey of Paul and Julia Child, a collection of black-and-white photographs from the Childs' time together in France, the man behind the camera (Paul) and his muse (Julia) are very obviously in love (via The New Yorker). While many of the photographs showcase Paul's eye for detail, and attention to interesting patterns he saw on the couple's daily walks in Paris and Marseille, the other batch have one subject and one subject only: Julia.
So how did the tamest of beginnings lead to a passionate love affair, and a subsequent marriage that was, by all accounts, successful and steadfast? "We had a happy marriage because we were together all the time," Julia Child explained in The French Chef in America (via Town & Country). If that doesn't sound like the secret to happiness from where you sit in 2021 — stuck at home with the same person every day due to the pandemic — then how about this nugget of wisdom Julia adds, regarding her husband's twin brother, whom she couldn't stand: "It is probably really much better not to see one's intimate family for more than 2 ½ days at a time."