Ghostbusters Fans Need To Try This Nostalgic Cereal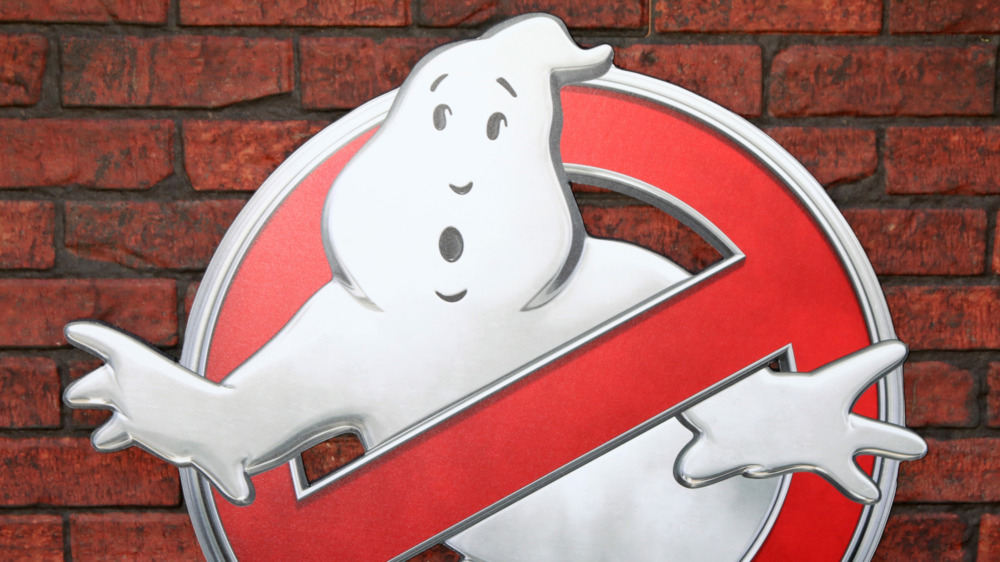 Shutterstock
When it comes to enjoying cereal and pop culture tie-ins, we always have to keep our eyes peeled. According to MentalFloss, a cereal collab with a movie comes along every few years and wins us over, like the Star Wars-themed C3PO cereal from 1984, or the Kellogg's cereal that launched in tandem with Indiana Jones and the Kingdom of the Crystal Skull back in 2008. But out of all of these novelties, no cereal amassed a dedicated fanbase like the 1980s Ghostbusters cereal, packed full of ghost-shaped marshmallows. If you fondly remember this Saturday morning breakfast highlight and want to get one more bite of this childhood classic, we have good news for you.
According to Yahoo! Life, we should expect to see a new Ghostbusters cereal come out next month alongside the Ghostbusters: Afterlife film. The news of this cereal follows word that a promotional Ghostbusters Twinkie also should hit store shelves in May. The new cereal features reddish-orange fruity-flavored cereal pieces alongside ghost and ectoplasm-shaped marshmallows. To cap off all the nostalgia, the cereal even comes in a box with a massive Ghostbusters logo on the front.
A Ghostbusters-themed blast from the past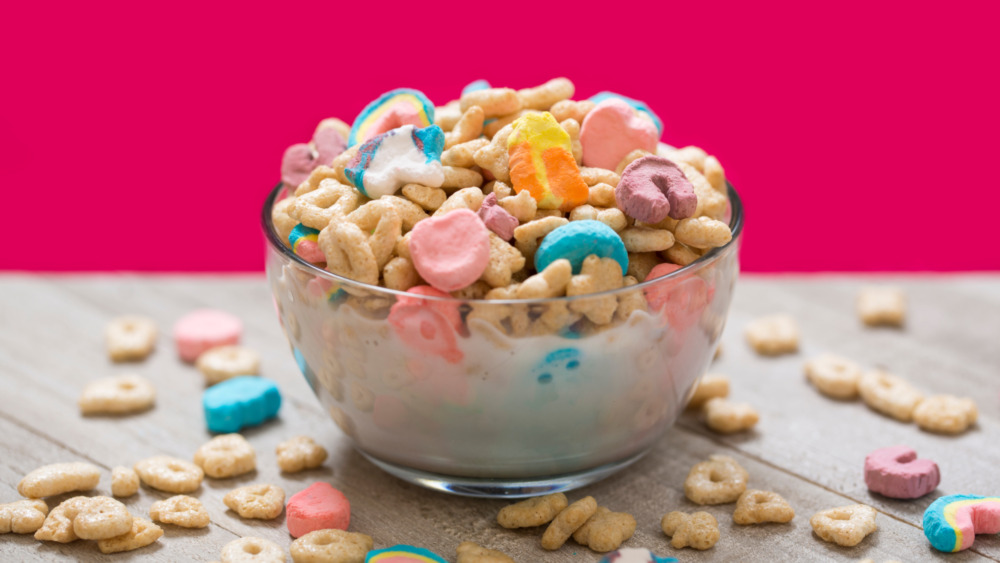 Shutterstock
If you can't wait to get your hands on a box of this soon-to-be iconic cereal, the wait has almost come to an end. According to Yahoo! Life, you can find family and medium sized boxes of this breakfast cereal at most major retailers, with the family-sized box clocking in at $3.50 and the medium box selling for $2.50. 
The biggest change between this new cereal and its 1980s predecessor comes in the form of the packaging. While the original Ghostbusters cereal box had the power to glow in the dark, it looks like the new packaging sadly doesn't light up anymore (via Comicbook). Even with this minor change, however, we still can't help but get excited for this throwback favorite!
If you consider yourself a cereal fanatic or just want to mix up your breakfast routine, you definitely want to snap up a box of this cereal once it launches. The combo of ghost marshmallows and fruity puffed cereal pieces sounds irresistible, and guarantees for a fun way to start any morning. Make sure to get a move on when this breakfast staple hits store shelves — you wouldn't want to miss this sweet way to get pumped up for Ghostbusters.